'Are the Clippers Really Worth $2 Billion?': You're Asking the Wrong Question
There are so many reasons to spend billions of dollars on an ascendent, young basketball team in a glamorous city. But a sports franchise isn't like a stock. It's a status symbol.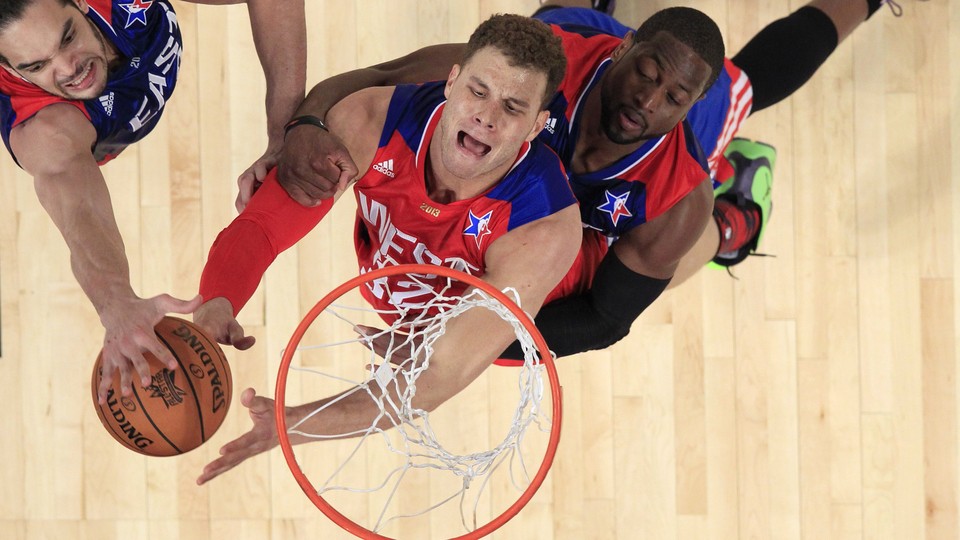 There are all sorts of reasons why you could say the Los Angeles Clippers are "worth" $2 billion, the astonishing price paid by former Microsoft CEO Steve Ballmer to acquire the NBA team from disgraced racist Donald Sterling.
It's a Superstar Team... There's no reason why they can't steal the mantle of LA's Favorite Team from the Lakers in the next few years, and the current value of the Lakers is already pegged at $1.35 billion by Forbes. The Clippers are a young team led by two visible, marketable, and extremely compatible superstars in their prime: Chris Paul and Blake Griffin.
... in Rare Glamorous City... The city of Los Angeles is the second largest metro in the country and rank with millionaires. Team valuations are climbing fastest where (a) superstars like LeBron James and Kevin Durant take their talents; and (b) where the region is rank with millionaires. Nate Silver chimes in with a great graphic showing that nine of the ten NBA teams with the highest annual rate of return have either superstars or big markets. The Clippers have both. 

... on the Verge of a TV-Rights Windfall ... Like the Dodgers (who just sold for more than $2 billion), the Clippers' local cable TV contract is coming up for a renewal that could instantly triple the value of the team. As younger viewers shift away from live programming, sports has become the most valuable property in television. Los Angeles doesn't have a professional football team. That makes the Clippers the first or second most successful professional team (just ahead of or just behind the Dodgers) in the country's second biggest city. 

... and the Net Cost Might Be Less Than $2 Billion. Ballmer can use the good will from this purchase (that is, the price paid above the value of the team's net assets) to offset tax gains from his stake in Microsoft and other companies. Factoring in these savings could reduce the net cost the Clippers. "Given how low interest rates are, he could finance part of the purchase relatively inexpensively, and he could later bring in minority shareholders to recoup some of his purchase," the Times reports.
And yet the question of whether the Clippers are "worth" $2 billion is sort of beside the point. Steve Ballmer didn't buy a stock yesterday. He bought a status symbol.*
Opportunities for extremely rich people to purchase quantum leaps in their reputation and renown are so rare—and their social, psychological, and emotional rewards so incalculable—that it's impossible to properly use terms like "worth" and "value" when you're looking at these sort of numbers. The Clippers aren't like corn, a commodity whose price is set by a global market of millions of buyers and sellers. The team is more like "No. 5, 1948," a dazzling painting by Jackson Pollock that sold for a record $140 million in a small auction among plutocrats. Is Pollock "worth" $140 million? He was to one guy. Nothing else matters.
It's highly debatable that $2 billion for a basketball team is the best use of money for Los Angeles, or California, or the broader world. In the game of utilitarianism, malaria nets beat alley-oops every day. But it might be the best use of money for Steve Ballmer. As psychologists and economists have written exhaustively in the last few years, happiness is hard to buy, but if you're going to try to do it, buy experiences. Owning an ascendent NBA team in a glamorous city that's ready to hail you as the fabulously un-racist savior of their most exciting professional franchise? That's some experience. For $2 billion out of Steve Ballmer's deep pockets, it's practically a steal.
___
*It's hard to imagine Donald Sterling suing an organization for netting him $1.8 billion on a stock purchase, as he has. It's easier to imagine his fighting for the Clippers if you see the team as a status symbol he feels embarrassed for having stripped away.