Americans Actually Think They Can Do Something About the Environment
It's one of the few areas where a big majority of Americans firmly believe they can make a difference.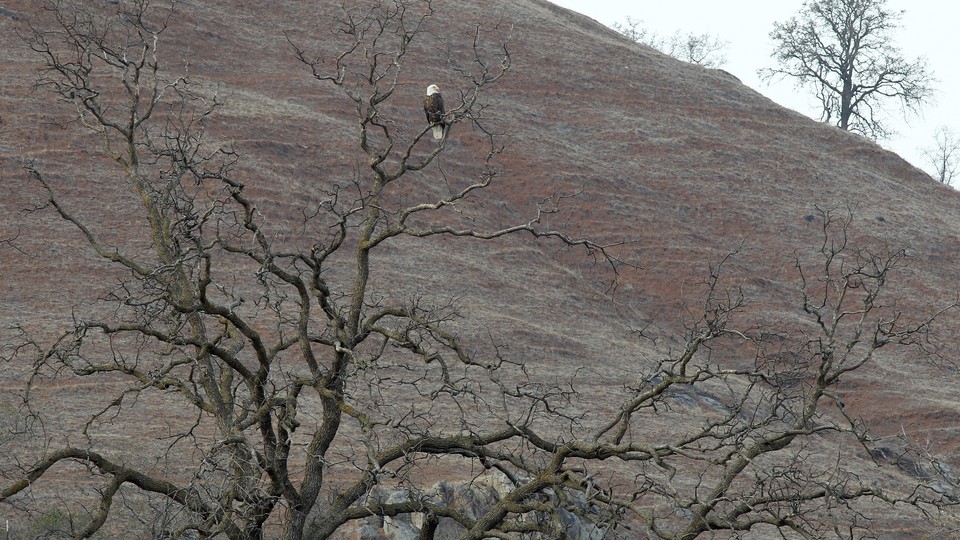 This article is part of a series on the May 2014 Allstate/National Journal Heartland Monitor Poll.
There's a whole lot that Americans don't think they can change. Most Americans don't think they can do much to reduce taxes and government spending. More than half of Americans don't think there's much they can do to keep college affordable. Acting to protect privacy and Social Security benefits is a toss-up.
But there is one issue that a large majority of Americans actually thinks it can influence: protecting the environment.
According to a new Allstate/National Journal Heartland Monitor Poll, 78 percent of Americans think that the average citizen has "some" or a "great deal" of ability to make a difference on the environment through his or her own actions. That's the highest for any issue polled. You can see the full results here:The number is striking, especially when compared with how helpless most Americans feel when it comes to changing their government.
It's not like Americans aren't worried about the state of the environment. It's not just the actions the White House is currently taking on climate change, or this spring's ultra-gloomy United Nations report. While Americans are split on whether the country is headed in the right or wrong direction on environmental protection according to the Heartland poll, Americans know that where we are right now isn't right.
In a recent Gallup Poll, two-thirds of Americans said that they personally worry about the quality of the environment a "great deal" or a "fair amount." Gallup also found that 48 percent of Americans think the U.S. government is doing too little to protect the environment (compared with 17 percent who think the government is doing too much), and that 56 percent of Americans personally worry a great deal or fair amount about global warming specifically.
Of course, acting to protect the environment could be as simple as recycling a plastic bottle. Small, individual actions aren't going to reverse climate change on their own. But when it's so easy to get down on individual efficacy right now, and when it's especially easy to look at climate change as this unstoppable, unsolvable behemoth, it's at least a little heartening to see an area where so many Americans think they can actually make a difference.