America Is About to Get Really Old
The rest of the developed world is about to get even older.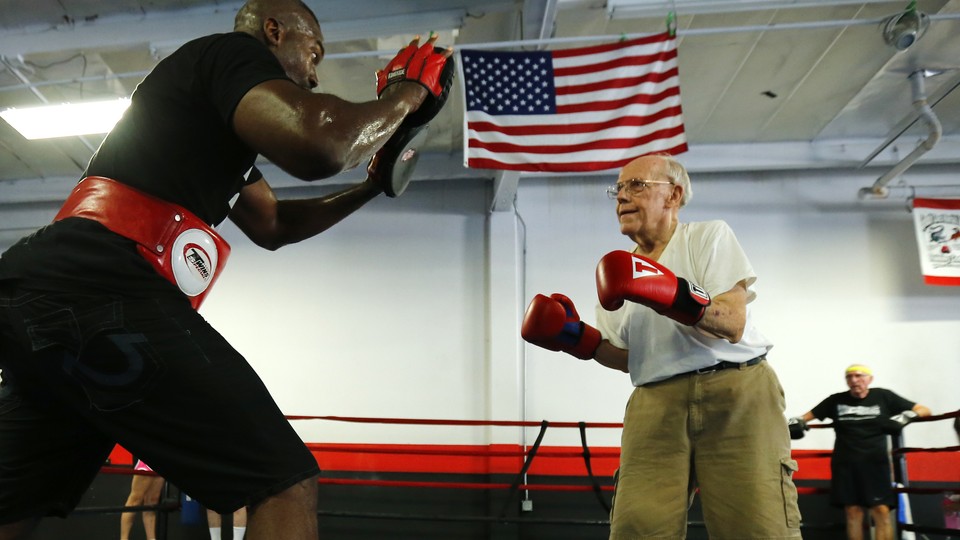 Today, one in seven Americans is over 65.
In 15 years, one in five Americans will be over 65.
The gray boom is inevitable and it's happening for two simple reasons. The first reason is that all Americans are living longer (
except, for mysterious reasons, poor women
). The second reason is that every living member of the baby boomer generation, the largest adult generation in U.S. history (there are actually more Millennials, born between the early 1980s and late 1990s), will be older than 65 in the year 2030. Here, from
a new Census report
, is a look at the steady growth of 65+ Americans—a population that will double in the next four decades.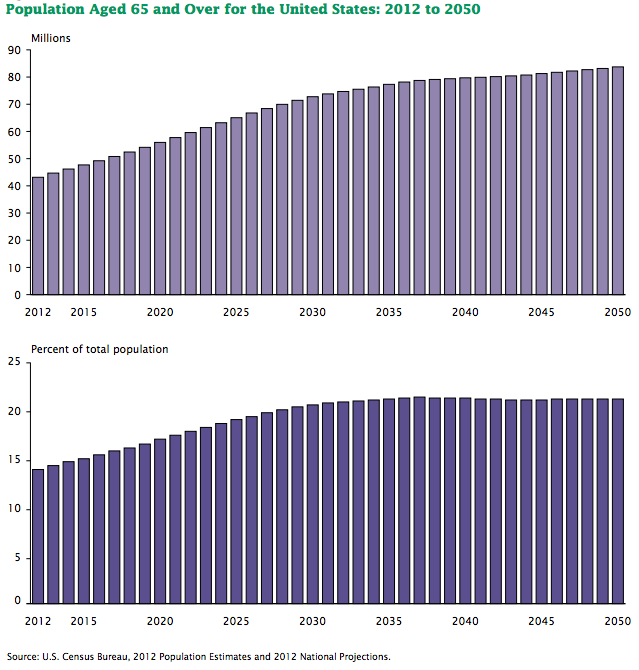 Ben Casselman, of FiveThirtyEight,
sums up
America's age problem succinctly: "In 2012, U.S. had 22 people 65 and older for every 100 working-age people. In 2030, there will be 35." This is called the dependency ratio.
The fact that America is getting older won't surprise you in the slightest if you're familiar with U.S. demographic trends or, more generally, the relentless march of time. What might surprise you, however, is how we stack up against other countries. Here's a look at America's dependency ratio compared with Japan and Western Europe. If you tab over to 2030, you can see the 20-year move. The upshot: Japan isn't just super-old; it's also getting older faster than any developed country in the world. Canada will leapfrog the U.S. in the next few decades to become the oldest country in the Americas, partly thanks to plentiful immigration from Latin American into the U.S. The numbers expressed in the chart below are percentages.