Want to Find a Job Online? Here's Where to Look.
For college graduates, jobs in technology and office management are their best bets.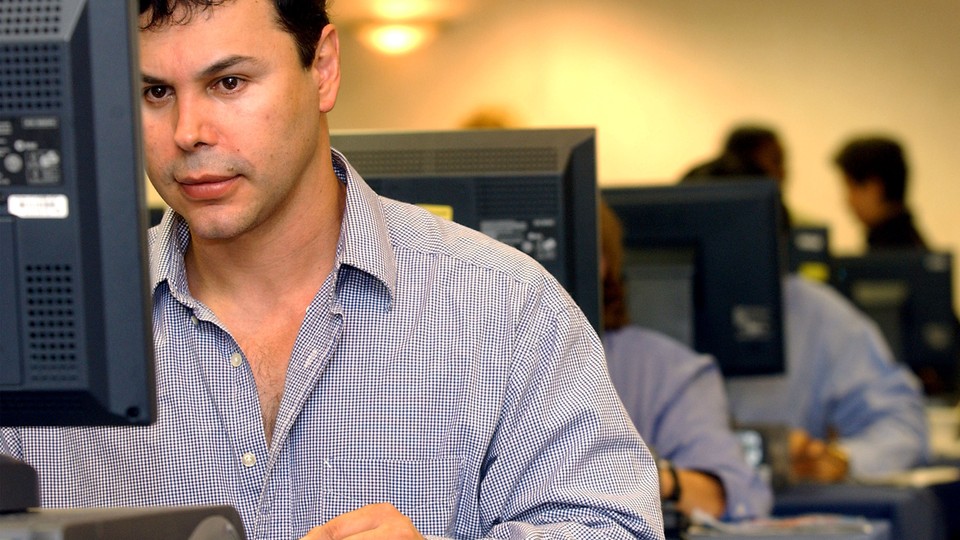 It's no secret: If you want to find a job posting in today's market, you have to look online.
New research from Georgetown University shows which industries post the most job openings online, and how much those jobs pay on average.
Of the 3.7 million jobs that open each month, 2.7 million of them are posted online, according to the study. If you have a bachelor's degree, 80 percent of the job openings for your level are posted online. For people with a lower education level, fewer than 50 percent of those job listings are online.
So, where are the jobs? Fittingly, they are in technology.
The most in-demand jobs posted online are in application software development.
Within the information-technology field, software-developer and computer-systems-analyst positions are most prevalent.
For college graduates, the profession with the most overall demand online is in managerial and professional offices, making up a third of online job postings.
Those jobs include financial managers, lawyers, and accountants.
Jobs in technology, engineering, and mathematics occupations account for 28 percent of online job postings. Surprisingly, though, jobs in this field account for only 11 percent of college employment in the United States.
Together, these two professions represent 61 percent of online ads — some 1.1 million openings in the second quarter of 2013.
So, while many of these jobs for college grads are posted online, one of the figures mentioned earlier should stick out to job-seekers: Jobs that require just a high school degree are not readily available online. That makes it more difficult for these people to find work.
It's not like Americans with just a high school degree don't have Internet access. Only 20 percent of Americans have no Internet in their homes. But it does mean high school grads won't be able to use the Internet to find work, unlike people with higher education.