The 'Next Silicon Valley' Myth
The app economy is concentrating ever-more deeply in the Valley
Last week I offered some reasons to be skeptical of the cities claiming to be the "Next Silicon Valleys." The point wasn't that Silicon Valley was inherently superior to these cities: New Orleans is cheaper, Austin has better barbecue, Chicago has better theater, and so on. It really came down to what economists call "agglomeration" and what others more colloquially call clustering. People like to be around similar people. Artists want to be around other artists, bankers want to be around banks, and software developers cluster around software developers. And since these groups don't coordinate their moving plans on Craigslist to suddenly and simultaneously migrate with a thousand similar strangers to a new city, what tends to happens is we move to where similar people already are (or at least to where they are famous for being).
As a result, the "next" Silicon Valley is probably Silicon Valley. Each generation of software developers is drawn to work next to the last generation of software developers, to latch onto their networks, work at their companies, meet up at their coffee shops, and solicit their investors.
The agglomeration effect is even deeper, because past generations' successful entrepreneurs become this generation's mentors and investors, seducing more young talent into the Bay Area.
We can see this in the perseverance of venture capital's concentration in San Francisco. In the last year, California's share of venture deals has increased from 41 percent to 45 percent.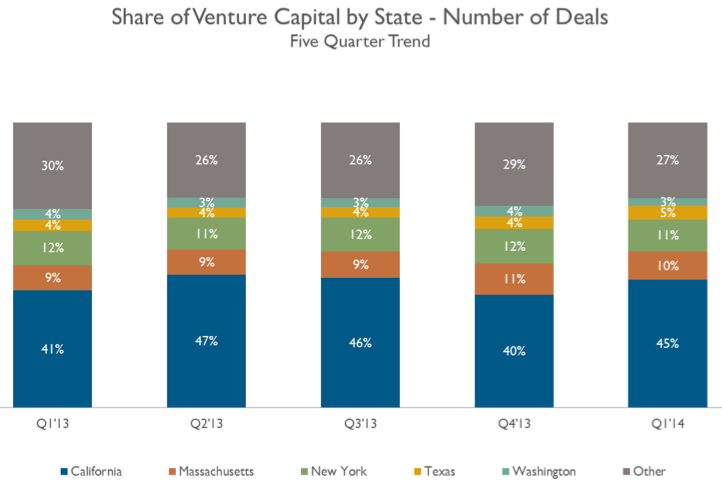 Within California, deal-making is further concentrating in Silicon Valley, which continues to claim about 80 percent of VC activity in the state.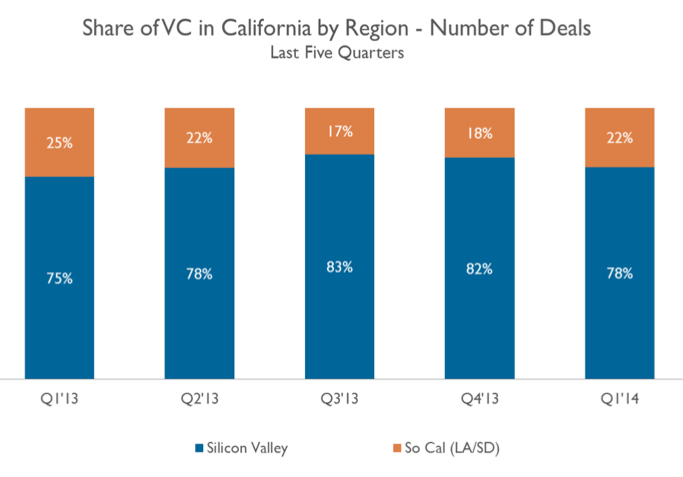 Valley aspirants like New Orleans have things San Francisco doesn't have, like more available housing, lower taxes, and cheaper seafood, but these advantages are overshadowed by a California ecosystem whose wealth and network sends a signal that drowns out basically everything else.