It's been a long, and fascinating, but long—but also fascinating!—series of days in and around the "Golden Triangle" of Mississippi. Fascinating enough that we'll be back for another visit and more interviews in a little while, with our friends from Marketplace. And I'm tired enough from flying back late today that for now I just want to get out one note before beginning more systematic chronicles shortly.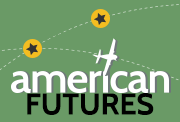 Reinvention and resilience across the nation
Read more
The note concerns factories and manufacturing. As I mentioned throughout the years in China, I found factories unfailingly valuable guides to life there. And whether you're in China or anyplace else, you can never go wrong seeing another factory.
When we got to the Columbus/Lowndes County airport in Mississippi this past weekend and found it surrounded by old, abandoned, derelict former low-wage factory sites, I hadn't realized how many enormous new higher-tech, higher-wage factories had opened up near the newer Golden Triangle airport on the other side of town.  
I spent much of yesterday inside those new factories—including the one represented in the shot at the top of this item. That is the Russian-owned Severstal steel mill, where scrap metal is heated to 3000 degrees F and rendered into new sheets, coils, and bars for use in car factories and elsewhere. Inside the mill it is hot, deafening, dramatic, and similar to many Chinese factories in reminding you of the gargantuan-scale feats of engineering on which the conveniences and lightweight, elegantly engineered details of modern life depend.