It's Official: Apple and Facebook Are Phone Companies Now
About 100 percent of both firms' revenue growth in the last year is directly related to mobile.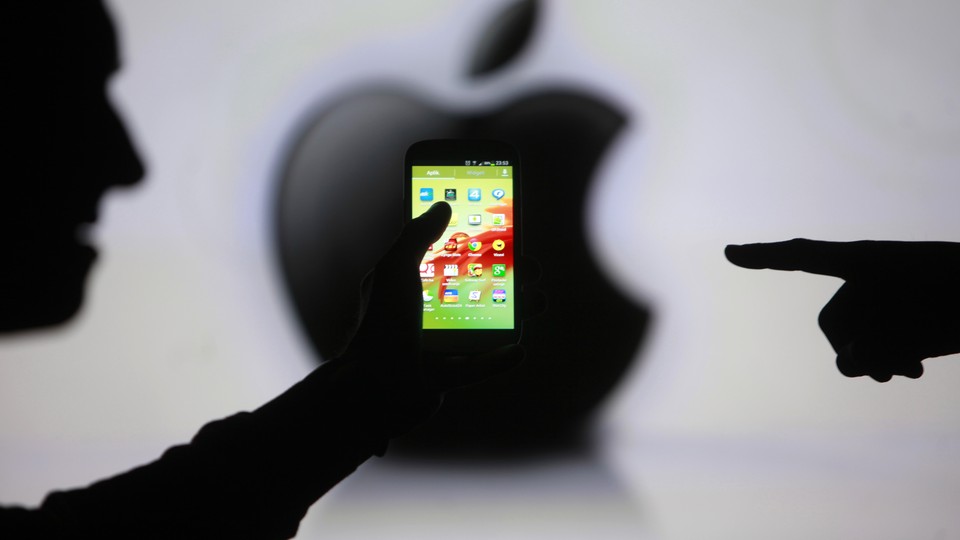 Apple is a phone company.  Yes, it makes other screens and products for other screens—iPads, iPods, Apple TV, iTunes. But now about 60 percent of its revenue comes from the iPhone, and all of its new revenue comes from selling phones, mostly to people overseas. The rest of the company is actually shrinking.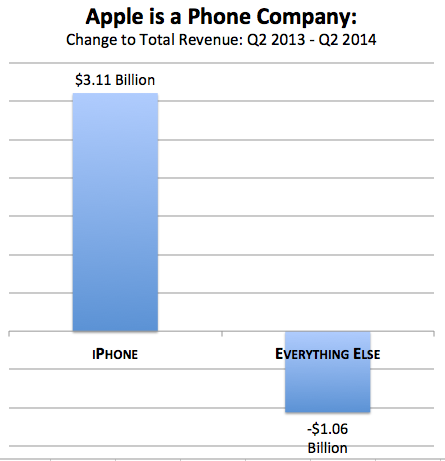 Facebook is a phone company, too. Yes, it makes products for desktop. But about 60 percent of its ad revenue now comes from mobile, up from 30 percent just a year ago. Like Apple, it's an American tech company whose future is (literally) in the hands of foreigners. For Apple, every $1 of American growth in the last year corresponds with $8 of growth from overseas. For Facebook, every new daily active user in the U.S. and Canada is swamped by more than 12 new users overseas. And, like Apple, if you take out mobile, the company isn't growing at all.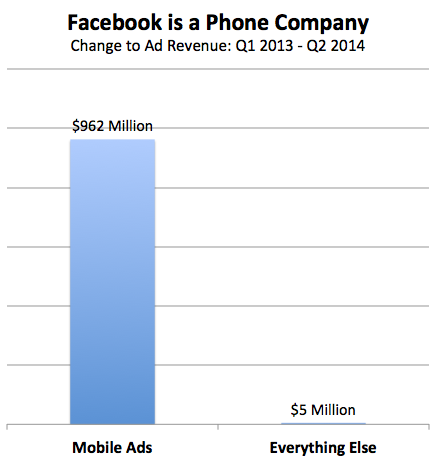 Mobile is the future, and the future looks like an oligopoly. Apple and Samsung (powered by Android) account for 96 percent of all smartphone shipments. Facebook and Google account for about 60 percent of global mobile ad spending right now and they're projected to account for for 70 percent of mobile ads in 2015.
Google is still arguably the king of mobile. Its Android software powers the most phones and it sells the most mobile ads. But Facebook and Apple have something Google would really, really like to have. Apple has profits. Apple commands 87 percent of the profit in the smartphone industry. Facebook has growing mobile ad prices. While Google's cost-per-clicks have tumbled quarter after quarter, Facebook's price per ads actually doubled in the last year, growing by 118 percent, thanks to more ads appearing in your News Feed, which dominates the mobile experience. For more on why Facebook's News Feed is a perfect home for mobile ads, here's my 2013 magazine column.
All of Facebook's growth is coming from mobile and international. All of Apple's growth is coming from mobile and international. Basically, smartphones are the future of tech right now, and no more than four companies account for basically the entire mobile device and ad business.