Do You Have What It Takes to Be a Secretary? A 1959 Quiz
Question 1: Do you have "a natural flair for organizing the activities of others?"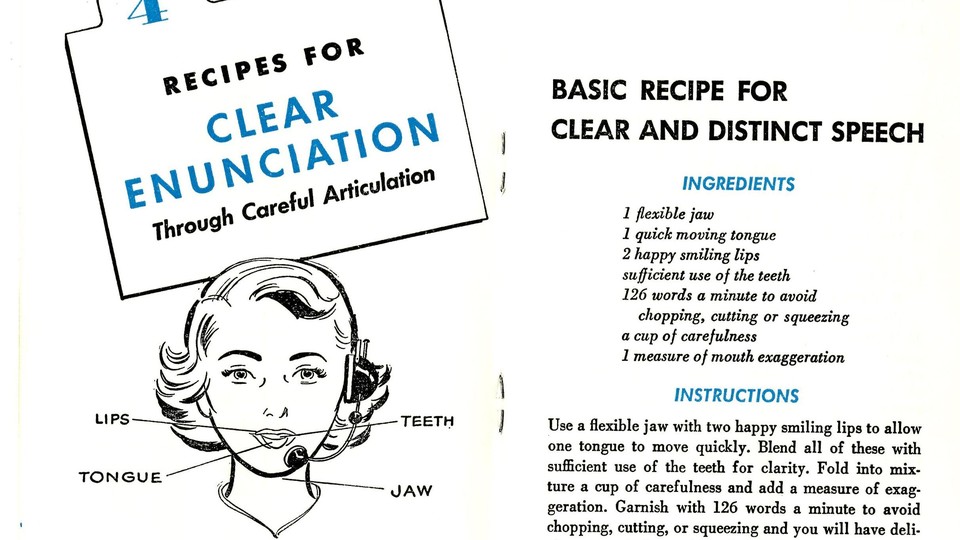 In honor of Administrative Professionals Week, last year the National Archive's Text Message blog dug up some wonderful materials capturing what it was like to be a secretary in mid-century America.
Among the findings is this remarkable quiz, from a 1959 secretarial training program in Waco, Texas: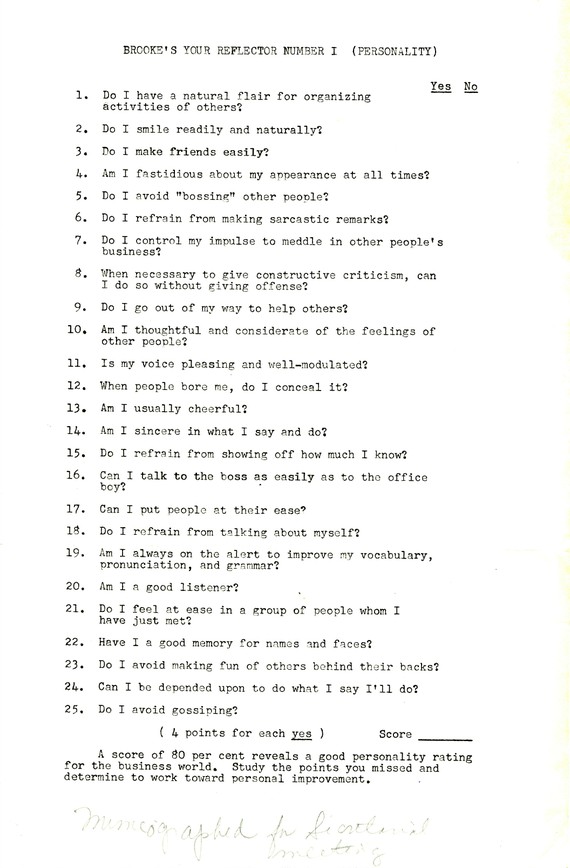 The qualifications for secretarial work today may no longer be quite so overtly sexist, but that doesn't mean that very many men are signing up. As Ketina Taylor and Jenny Sweeney of the National Archives at Fort Worth write, secretarial work is the most common job for women in America today, just as it was in 1950. And, "according to the U.S. Census," they add, "96% of the approximately 4 million people who identify themselves today as secretaries (or something similar) are women."