The Agony of Perfectionism
The fortress of classic economics was built on the slushy marsh of rational consumer theory. Thinking you can have every piece of information about a product is, in fact, anything but rational.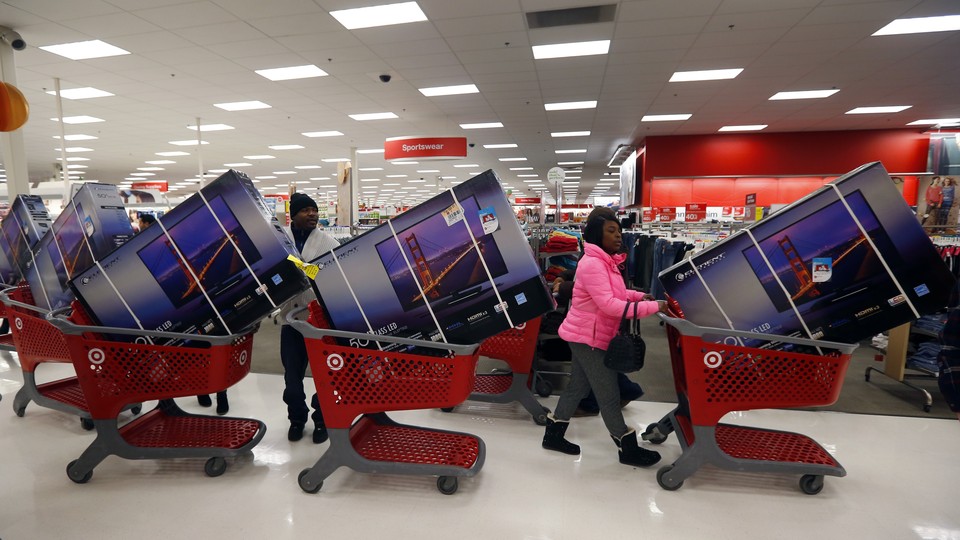 Imagine, for a moment, what it would mean to be a perfectly rational consumer today.
Before buying a fridge, you would have to know the price of every similar fridge in the world; the qualities of every similar fridge; the durability and trustworthiness of every similar fridge; how much it would cost to ship and install every similar fridge; and how much time it would take to obtain that one perfect fridge with the ideal (whatever that means) combination of price, quality, and durability.
And that's just to put an empty refrigerator in your kitchen nook, much less fill it. So then you go to the milk aisle and ... well, for sanity's purposes, we'll stop the story there.
The fortress of classic economics was built on the slushy marsh of rational consumer theory. The once-popular belief that we all possess every relevant piece of information to make choices about buying fridges, TVs, or whatever, has since given way to a less commendable, but more accurate, description of buyers, which is that we basically have no freaking clue what we're doing most of the time. Prices, marketing, discounts, even the layout of store and shelves: They're all hazards strewn about the obstacle course of decision-making, tripping us up, blocking our path, and nudging us toward choices that are anything but rational.
Today, rather than consider consumers to be a monolith of reason, some economists and psychologists prefer to think of us as falling into two mood groups: maximizers and satisficers. Maximizers are perfectionists. They want the best of everything, and they want to know they have the best of everything. Satisficers are realists. They want what's good enough, and they're happy to have it.
The trouble with perfectionists is that, by wanting the best, they aspire to be perfectly rational consumers in a world where we all agree that's impossible. It's a recipe for dissatisfaction, way too much work, and even depression.
To be a maximizer requires an "impossible" and "exhaustive search of the possibilities," that invariably ends with regret when the person realizes, after the purchase, that there might have been a better choice. This regret actually "[reduces] the satisfaction derived from one's choice." The paradox of caring too much about having the perfect version of everything is that you wind up feel dissatisfied with all of it.
A new paper published in the Journal of Consumer Research further illuminates the onerous woe of perfectionism. Maximizers apply for more jobs, attend more job interviews, spend more time worrying about their social status, and wind up less happy, less optimistic, "and more depressed and regretful" than everybody else.
In a battery of tests designed to prime subjects to act like maximizers and satisficers, the researchers validated just about every stereotype about perfectionists: They work harder, search more deeply, and perform better in their jobs, but the emotional byproducts of their accomplishments are regret and dissatisfaction. (You might say that hard-earned success in life is wasted on the people least likely to appreciate it.)
Both papers concluded that the Internet is a briar patch of misery for maximizers. Not only does it allow them to more easily compare their lot to the sepia-toned success stories of their peers on Facebook and Instagram, but also it makes comparison shopping hell. From the first paper's discussion section:
The proliferation of options [online] raises people's standards for determining what counts as a success, [from] breakfast cereals to automobiles to colleges to careers. Second, failure to meet those standards in a domain containing multiple options encourages one to treat failures as the result of personal shortcomings rather than situational limitations, thus encouraging a causal attribution for failure that we might call "depressogenic." [ed: had to look that one up.]
In short: The Internet doesn't have to make you miserable. But if you insist on comparing your choices and your life to every available alternative accessible through a Google search, it will.
For consumers, this means embracing the limitations of classical economics. We don't know everything. We don't have everything. And that's okay. Pretending otherwise is, in fact, anything but rational.