Facebook and Google Own the Future of Advertising—in 2 Charts
The two companies dominate digital advertising in a way even TV's oligopolists would envy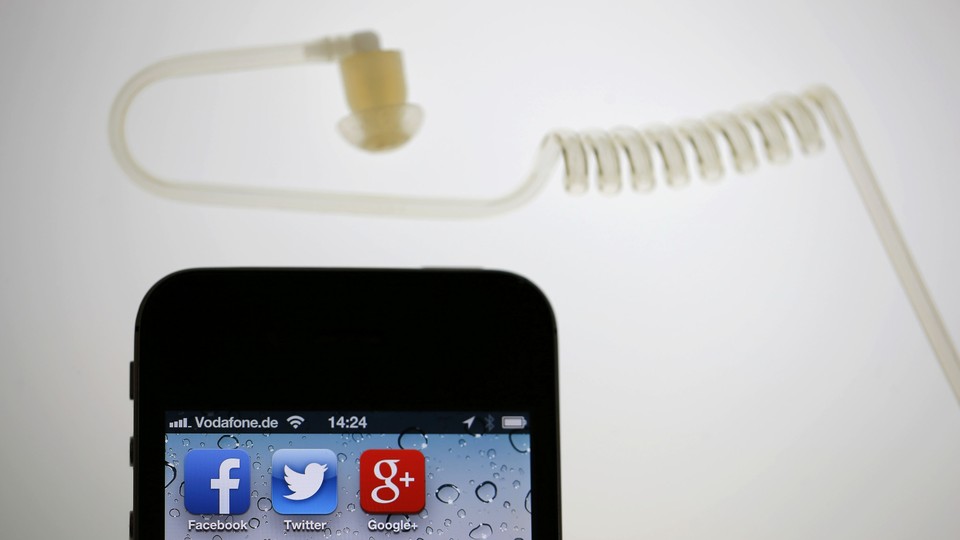 Two remarkable images from the Wall Street Journal: First, take a look at the future of American advertising. Print and radio are projected to stabilize this decade, TV is expected to keep growing, and digital is on pace (dangerous term, but there it is) to double by 2018, the year it would eclipse TV as the single biggest ad category.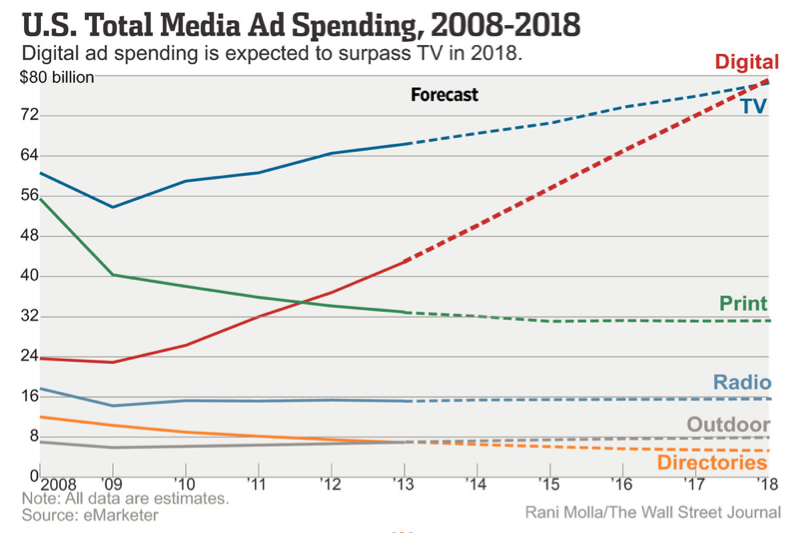 The television business is a tremendous oligopoly. About 95 percent of the time you spend watching TV, you are consuming media owned by one of seven companies, including Disney (ABC, ESPN, Disney Channel), Time Warner (TBS, TNT, HBO) and 21st Century Fox (FOX, FX, all those sports channels).
But the digital ad business isn't really an oligopoly. It's more like a duopoly (and that's begin generous to the second half of the duo). With $19.1 billion in projected Internet ad revenue in the U.S. this year, Google controls almost 40 percent of the market. Add Facebook and you get past 50 percent. (Add Microsoft and Yahoo, and you're screaming by 75 percent.)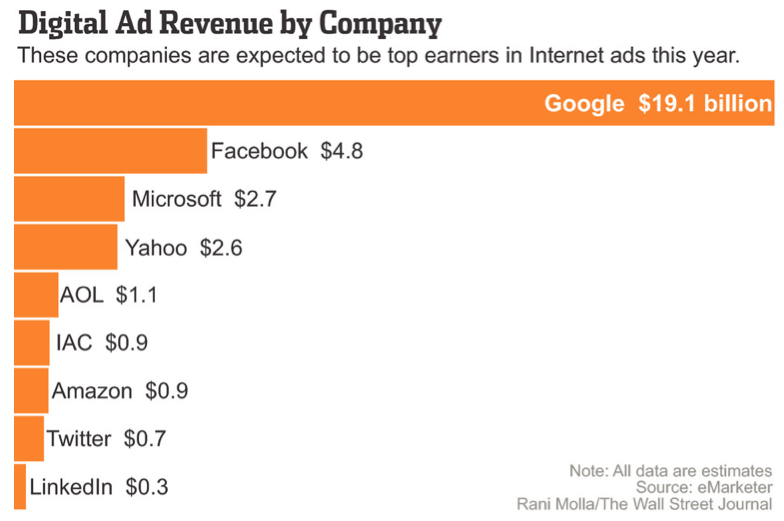 And this picture would be even more duopolistic if you looked exclusively at the fastest growing segment of digital advertising, mobile, which doubled in 2013. Google and Facebook account for about 60 percent of global mobile ad spending right now. Next year, they are projected to account for 70 percent, even as the market nearly doubles again. This is a heyday for great television and quality digital journalism and entertainment, but it's a heyday born in an age quasi-monopolies: The number of companies that make up more than three-quarters of digital and TV advertising can be counted on two hands.