8 Facts About the U.S. Sex Economy
Pimps in Atlanta take in more than $30k per week, but only 14 percent reported spending some of it on condoms, according to a massive new report from the Urban Institute.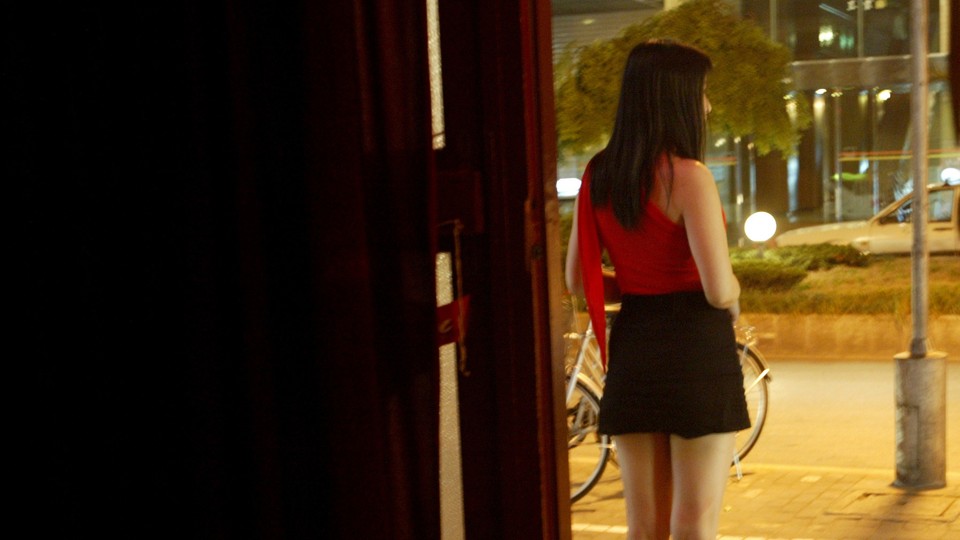 Atlanta's underground sex trade is larger than Seattle, D.C., and Denver's combined. The price of a sex act in major U.S. cities can range anywhere from $15 to considerably more than $1,000. More pimps shell out for transportation and housing than for hotels or clothes.
Those are just a few of the insights gleaned from a massive new government-sponsored study from the Urban Institute on the underground economies of sex, drugs, and guns in eight cities: Atlanta, Dallas, Denver, Kansas City, San Diego, Seattle, and Washington, D.C.
Lead researcher Meredith Dank spent three years talking with former pimps, sex workers, and law officials. "Having done research in this field for many years now, it answers a lot of stuff that we only knew anecdotally, but it also debunks some of the myths that get talked about within media and advocacy work," she told National Journal. For example, the report finds that coercion and encouragement from family members to make money was a bigger factor in persuading women to go into (and stay in) prostitution than physical violence.
Here are eight facts from the report. Most of the statistics are from 2007, recorded in 2005 dollars.
1. Atlanta has the biggest sex economy among the studied cities, by far. Dallas has the largest market for drugs or guns. It's important when considering this chart from the New York Times to know that these figures compare cities whose gross metropolitan products range from $420 billion in Dallas to $167 billion in Denver. More useful might be share of the cash market...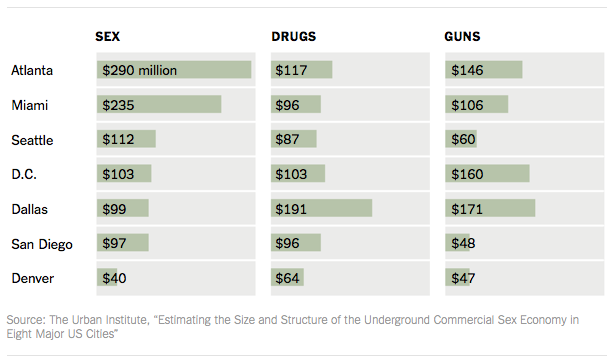 2. As a share of each city's cash economy (i.e.: doesn't include the vast majority of commercial activity with credit) Atlanta has both the biggest sex and guns trade. San Diego has the biggest underground drug economy. If you add all the underground economies together, you'll see the largest combined black markets (by city) are: Atlanta, Miami, San Diego, and Dallas. Across the studied cities, the largest underground market is sex, followed by drugs, then guns.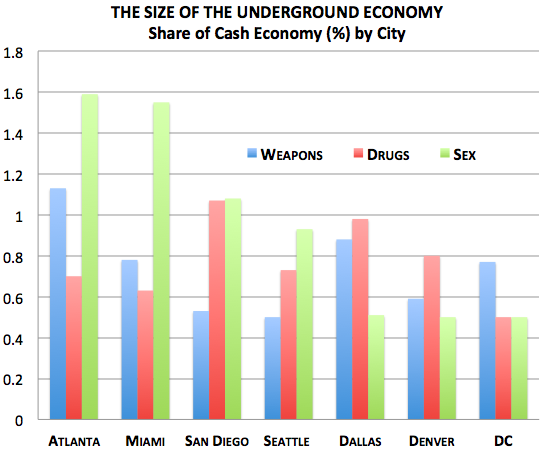 3. D.C.'s underground economy is (surprisingly?) small compared to the other cities studied ... and less than half the size of Atlanta's, as a share of the cash economy.
4. Prices are all over the place: Surveyed pimps reported prices ranging from $5 per sex act in Dallas to more than $1,000 for a night with a prostitute in Atlanta.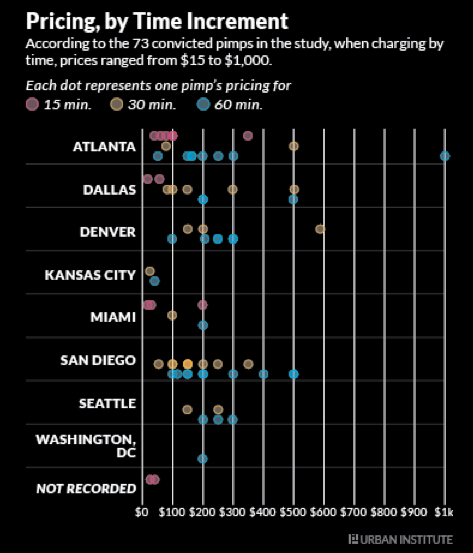 5. It's hard from the data to tell if these underground markets are growing nationally. In five of the studied cities, the illegal sex economy shrunk between 2003 and 2007, but the illegal drug economy grew in five; the underground gun economy is rising in three and falling in three.
6. Atlanta pimps take in the most money. But Denver's pimps reportedly take in considerable cash considering the size of their market is $40 million, one-seventh of the Atlanta sex economy. San Diego pimps do the worst, relative to the size of their illegal sex market.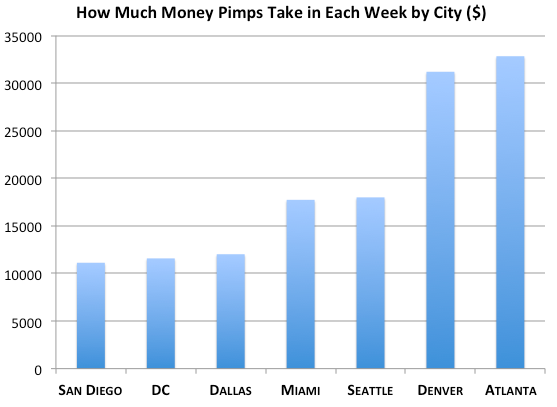 7. Pimps find prostitutes from their friend groups. Social circles and home neighborhood are more likely venues for pimps to scout than clubs or the Internet. One in nine pimps surveyed said they recruit from schools.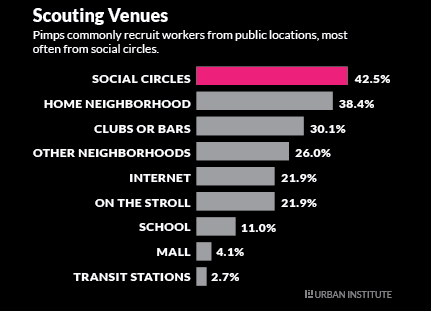 8. Fewer than 14 percent of pimps reported spending money on condoms. Three times as many said they spend money on hotels and motels. But transportation and housing were the most common expenditures.