The U.S. Economy Might Be Doomed—but the Stock Market Isn't
Why investors can win even when the rest of us lose.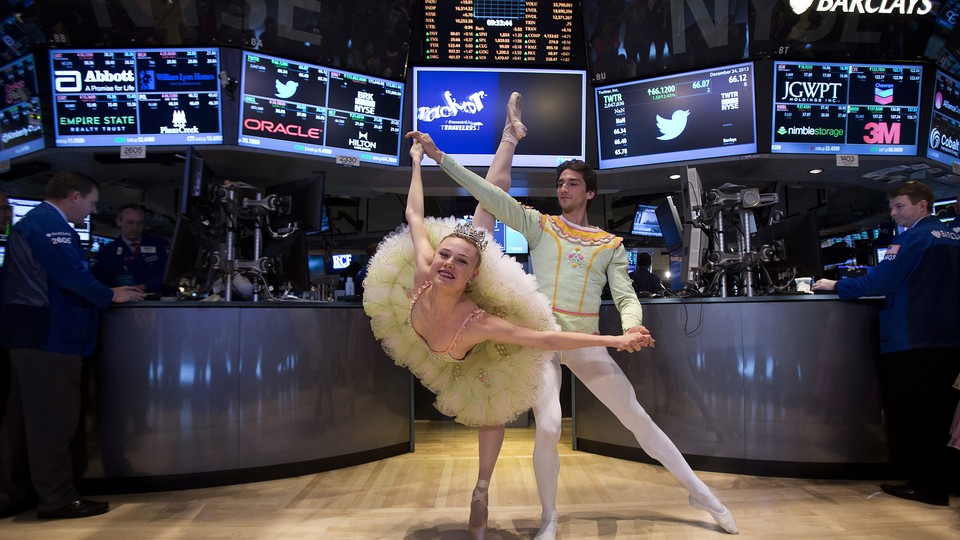 Robert Gordon, the gloomiest man in economics, is back.
In 2012, the Northwestern University professor caused a bit of a ruckus by predicting that America's long-term growth rate had peaked for good and would eventually grind to its slowest pace since the industrial revolution. This week, he's back with a new paper answering critics who argued he was underestimating the ability of new technologies, like artificial intelligence, to jumpstart the economy.
The TL;DR version: Sorry, but robots aren't going to save us.
We'll have to wait a few decades to figure out if Gordon's right (stay tuned!). But if U.S. economic growth really is headed for the pits, does that mean our stock market is doomed, too?
Perhaps not. Last year, Jeremy Grantham, the co-founder of investment firm GMO, published a fascinating note to investors arguing that, in developed economies, there is in fact very little connection between growth and stock market performance. In fact, there was a slightly negative association between stock returns and growth.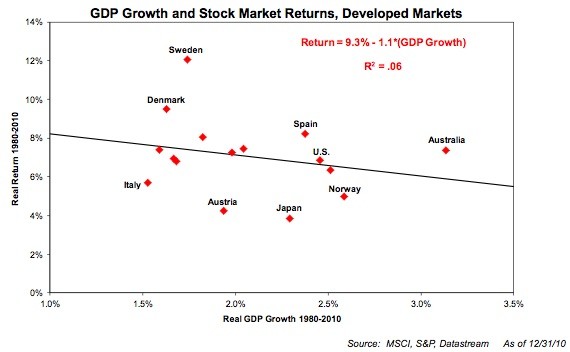 The same goes for corporate earnings.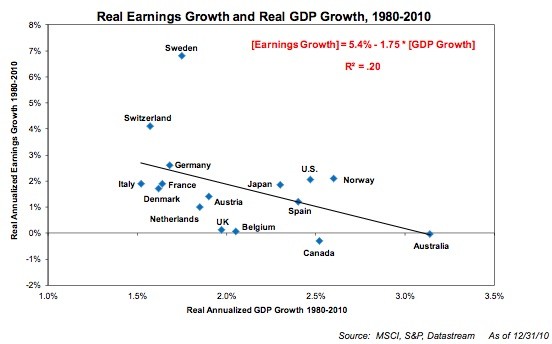 How come? Day to day, stock prices might bounce around with the latest economic news. But over the long term, their price is supposed to reflect the return they offer investors based on things like dividends. (This is a simplification, but bear with me). As the these post-recession years have demonstrated, companies can profit handsomely, and deliver their shareholders a very healthy ROI, even when the underlying economy is weak. In part, that's because S&P 500 corporations earn 40 percent of their profits overseas.
In some ways, Grantham suggests, tepid growth might even be good for market returns. When the economy is on a tear, over-eager investors are likely to overvalue stocks. When it's just ambling along slowly, prices are more likely to reflect a company's fundamentals.
If you're relying on a 401K to retire, this is good news. But there's a political downside. It suggests that over the long haul, the investing class can prosper even if the real economy that affects most of our lives stagnates. Just think about these last few frustrating years. Now imagine if they never ended.