Is Dan Gilbert Detroit's New Superhero?
Stop talking about how to save Detroit. Local billionaire Dan Gilbert is playing up the city's strengths to make it vibrant once again.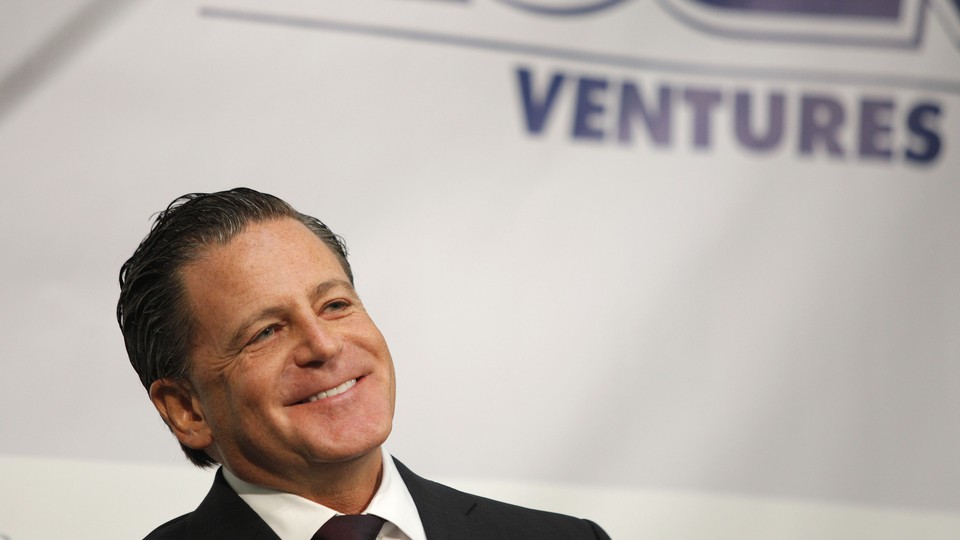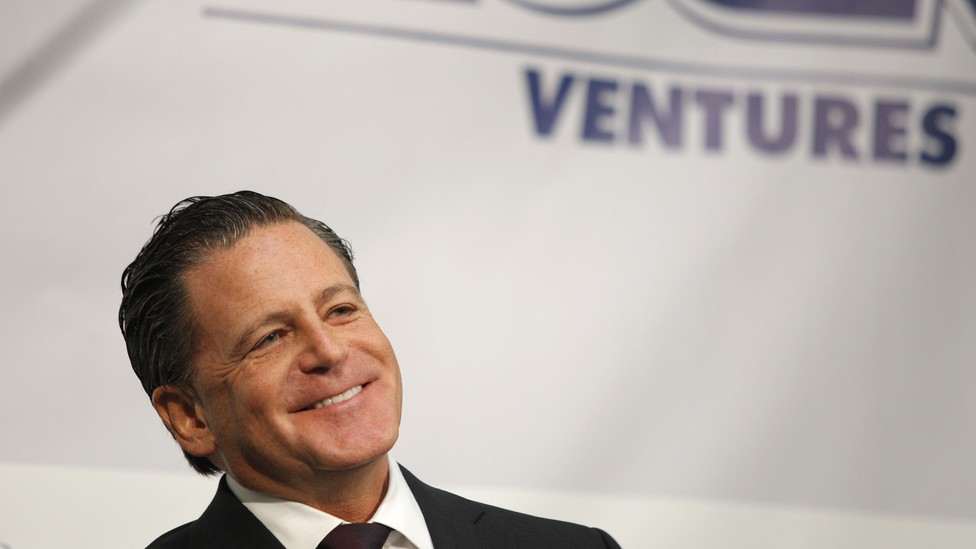 This article is part of a weeklong America 360 series on Detroit.
DETROIT "" The signs are everywhere: "Opportunity Detroit." They hang from light posts, billboards, and buses, paid for by the most powerful man in this city. He's the catalyst for this city's economic restoration, and some citizens are hailing him as the savior of Detroit.
And no, he's not the new mayor.
Dan Gilbert doesn't need a political title; elected office could hardly augment his financial influence over Detroit. The founder and chairman of Rock Ventures, an umbrella entity that includes Quicken Loans and scores of other properties, Gilbert has consolidated power in the region in an astonishingly short time. First, he moved Quicken Loans' headquarters from the suburbs to downtown in August 2010. In the three-and-a-half years since, Gilbert has established himself as Detroit's de facto CEO. He now controls more than 40 downtown properties — covering nearly 8 million square feet of real estate — and his companies have shifted more than 12,000 employees into the city. To date, Gilbert's total investment in Detroit nears $1.5 billion. (For comparison, the city's annual budget for 2013 was $1.12 billion.)
More than just a CEO, Gilbert has taken on outsize roles as Detroit's chief booster, developer, and now, security officer. His company squires out-of-town reporters and prospective businesses on downtown tours, selling specific points of progress and trying to frame Detroit as America's smartest urban investment. He is recruiting new businesses (more than 100 so far) and is evangelical about the importance of creating spaces that draw foot traffic in downtown and midtown neighborhoods.
And, in the absence of a functioning, solvent local government, Gilbert has taken it upon himself to confront safety concerns by installing a state-of-the-art surveillance system downtown to supplement an underfunded and undermanned Detroit Police Department. The ACLU says it disapproves of this given the potential privacy concerns but says it cannot prevent business owners from monitoring their own properties.
In a lengthy interview, Gilbert said he is just "filling some of the void" created by years of fiscal mismanagement and political corruption. He says he is doing for Detroit what the city cannot do for itself — even if it gives him unprecedented, unelected power over Michigan's largest metropolis. "If it serves as some form of a bridge until the city gets financially healthier, that's OK," Gilbert says. "If we have to do that, we'll do it. We can afford it."
That he can. Gilbert's net worth was estimated at $3.9 billion last September by Forbes, up from $1.9 billion one year earlier. His fortune is self-made. After starting Rock Financial, a mortgage company he launched with savings from delivering pizzas as a student at Michigan State University, Gilbert sold it for $532 million in 1999. Three years later, he bought back the company, renamed Quicken Loans, for $64 million. Today it is the country's largest online lender and easily the biggest moneymaker for Rock Ventures. Among a host of other holdings, Gilbert, 52, owns the NBA's Cleveland Cavaliers and operates the team's stadium, Quicken Loans Arena.
Gilbert, a shrewd businessman, is also a native son. Like his father and grandfather, he was born in Detroit and grew up just outside the city in Southfield. Gilbert's generation largely saw Detroit as a battered city, bleeding residents, yet he says the still-recent memory of a majestic Motor City captivated him. Decades later, as Detroit's property values hit rock bottom, Gilbert watched a parade of college graduates reject his offers to work in isolated suburban structures.
So, Gilbert thought he could merge his personal and professional goals by reviving Detroit and taking advantage of what he calls the city's "skyscraper sale." He saw himself renovating downtown historic buildings and filling them with his own employees. At the same time, he could expand his business empire by luring businesses to a newly vibrant "urban core," where they would then rent space in his properties. It was an ambitious and risky move, even for such a rich guy.
"Not everybody has the stomach for it," says Avis C. Vidal, a professor of Urban Studies and Planning at Wayne State University in Detroit. "There's a lot of risk going into this market, and [Gilbert] is either going to be a big winner or a big loser."
Given decades of race and class tension between Detroit and surrounding suburbs, some here are skeptical about anyone — much less a white man from Southfield — monopolizing the city's downtown real estate. And they've seen this movie before, with other wealthy white businessmen and developers — such as Mike Illitch, owner of two local professional sports teams — hailed as the potential heroes who would rescue Detroit. Quicken Loans' role in the subprime mortgage crisis and Gilbert's campaign contributions to the now-incarcerated former Mayor Kwame Kilpatrick have only provided more ammunition for his critics.
And ultimately, there is the fact that Gilbert is a businessman, not a philanthropist. He acknowledges that by promoting Detroit's resurgence, he is also helping out his own financial self-interest, and he makes no apologies for it. "We call it doing well by doing good," Gilbert says. "We don't see any conflict in that."
Still, most Detroiters are buying in. Gilbert is widely viewed as a good corporate citizen, unlike other local tycoons who have been reviled by residents for purchasing properties only to let them sit idle or raze them for flat parking lots. Mayor Mike Duggan, who took office in January, praises the impact of Gilbert's efforts in making Detroit a more attractive place for young professionals to live. "This next generation has an awful lots of folks who don't want that 'live in the subrbs with a minivan' experience. They want to be in the urban setting," says Duggan. "For a lot of people, Dan Gilbert has provided that opportunity here."
Gilbert's (and the city's) next big challenge is to spread this success to Detroit's sprawling outer neighborhoods, many devastated by abandonment. Detroit can never regain its reputation as a world-class metropolis while its poorest sections rot around a revitalized downtown. Nor can the city solve its other major problems like crime, education, or the lack of jobs without first eliminating Detroit's blight. "Not part of it, not some of it, not most of it, but all of it," Gilbert says. Detroit Emergency Manager Kevyn Orr estimates that it costs $8,500 to demolish a house here; Detroit has roughly 78,000 abandoned buildings.
Still, Gilbert remains undaunted. As the cochair of the Detroit Blight Task Force, a privately funded group, he is executing a vast survey project. Teams are assessing 382,000 parcels of property to produce a database that will allow the task force to analyze and understand the scope of the problem. Then, Gilbert and his team will present the findings and develop a plan by this spring to abolish the city's blight.
It's likely to be an ambitious and incredibly expensive proposal, potentially costing north of a half billion dollars if every vacant structure is razed. And it's one that may well benefit Gilbert in the long run. But if he is known for one thing around here, it is for reaching for his wallet when Detroit can't cover its tab and betting, in the end, that he'll get paid back in some way.