King Digital Entertainment, the company behind the mega-hit game Candy Crush, has filed its IPO papers with the SEC, offering investors a look inside its massive popularity. And, well, dear God. Last year the company took in $1.88 billion with $568 million in profits—half $1 billion in profits! To put this in perspective, a mobile gaming company specializing in colored sugar baubles made more than a quarter of Amazon's lifetime earnings in a year.
Here's a brisk look at the most insane numbers, using these charts from the IPO as a guide.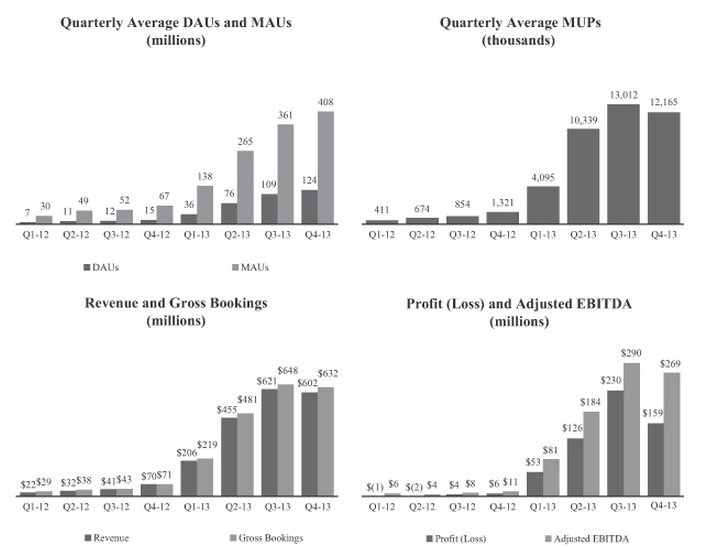 1. The players. Start with the top-left graph, which shows 124 million daily average users (i.e.: DAUs). Candy Crush, a free-to-play game, attracts 98 million of those players. So, 100 million people play the same game every day. That's about the size of America's four largest states—California, Texas, New York, and Florida—combined. But the vast majority of these players don't pay Candy Crush a cent. So how does it make money?
2. The payers. Now to the top-right graph. Candy Crush's business depends on about 12 million daily players, or 4% of its population, to buy power-ups. There's nothing scary about a freemium business model so long as you move enough gamers through the door to convert them into payers, but it's already clear how challenging this will be for King, who admits in the IPO filing that average monthly payers have already declined by 1 million since the third quarter of 2013.