Can Detroit Rebuild Its Middle Class?
Downtown Detroit is brimming with new condos, start-ups, and breweries. But for the city to make a comeback, it needs to repopulate itself with a new middle class.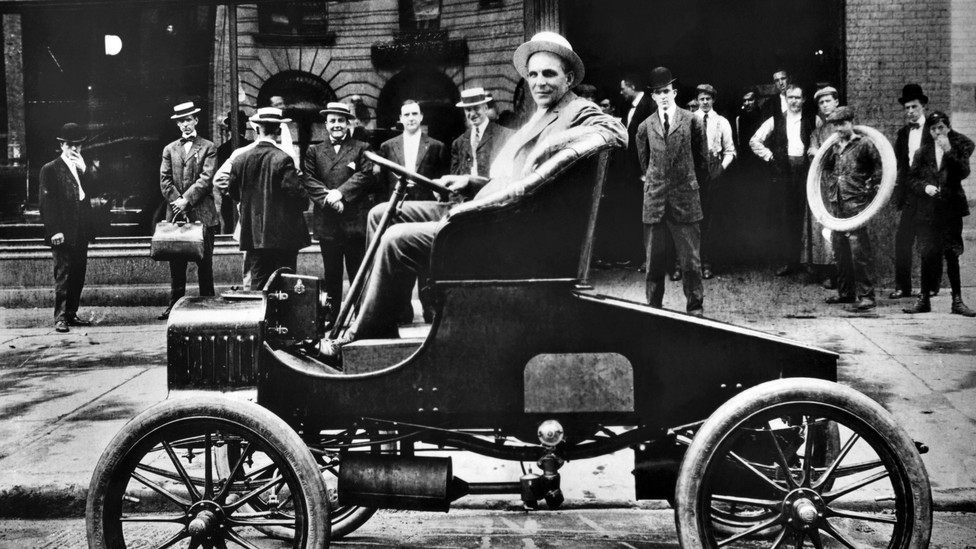 This article is part of a weeklong America 360 series on Detroit.
DETROIT — Stand at the Woodward Avenue overpass above Interstate 75, and you'll see the two faces of Detroit. On one side is beautiful Comerica Park, a symbol of downtown economic revival, where city residents and suburbanites alike pack in to watch professional baseball in a world-class venue. Then, across the expressway looms an empty 13-story building, with the word "ZOMBIELAND" scrawled across the top.
That latter view pretty much sums up one of Detroit's biggest problems today: the city's lack of residents. It takes people to build a middle class and a functioning economy. And while downtown Detroit is booming with new businesses, the development hasn't been enough to lure large numbers of new homeowners to neighborhoods scattered around the city's core.
It's not hard to see why. Crime is rampant. City services are a disaster. Detroit public schools are among the nation's worst — many suburban school districts have been overwhelmed in the past decade by the influx of families fleeing the city's poor education system — and more than half of the children here live in poverty. "The machine that created Detroit's middle class does not exist today," says Yolanda Jack, a 43-year-old native who moderates community forums at the city's Charles H. Wright Museum of African-American History. "Poverty is not a black or white thing. It's a people thing. It's a Detroit thing."
The disappearance of a robust economic society in Detroit is especially tragic because it was here that Henry Ford created what was arguably America's first broad middle class. Exactly 100 years before Detroit filed the largest municipal bankruptcy in U.S. history, Ford introduced the $5 work day to expedite mass production of his Model T. Representatives of Ford Motor Co. toured the South and offered uneducated laborers, most of them black, an opportunity to relocate to Detroit and earn pay equal to their white counterparts. Thousands flocked northward in the first wave of the Great Migration, and by 1930, Detroit's population had swelled to more than 1.5 million, triple what it was in 1910.
The city's population is now just 700,000, down from a peak of nearly 2 million residents in the mid-20th century. Rebuilding Detroit's middle class, or some semblance of it, is critical to this city's economic future. Efforts are underway in several areas. The governor wants to put in place a bold plan to lure immigrants to the region; a network of not-for-profits is working to retain Michigan's college grads; and the business community is trying to diversify and shed the stereotype of a manufacturing-or-bust economy. Detroiters realize there won't be another influx of outsiders to save this city. To build a long-term economic base, Detroit, like a low-budget baseball team, must develop and retain homegrown talent.
*** Just a few blocks away from Comerica Park, the home of Detroit's professional baseball team, sit a collection of abandoned structures, including a 13-story building with "ZOMBIELAND" scrawled across its edifice. (Tim Alberta)
Even with its well-documented limitations, Detroit possesses the building blocks for a potential economic explosion. The city's border with Ontario, Canada, is the most frequently crossed in North America, allowing for unrivaled international commercial cooperation. The Great Lakes contain 20 percent of the world's fresh water supply. There are three top-tier universities within 90 minutes of the city. And Michigan, thanks to the Detroit metropolitan area and the auto industry, boasts America's highest concentration of engineers.
What Detroit doesn't have in abundance are educated, young citizens. David Egner, president of the Hudson-Webber Foundation in downtown, says the city has between 12,000 and 15,000 residents who have completed four years of college and are under 35. That figure is anemic compared with regional  competitors like Chicago and Minneapolis, which, in proportion to their populations, boast about 130,000 and 80,000, respectively. This statistic is not simply an indictment of Detroit's dreadful public schools; it speaks to the unwillingness of suburbanites to stick around the city. "It's a Midwest phenomenon: We're all leaking talent," Egner says. "We're just better at it than anybody else."
Egner's research confirms what southeast Michigan natives learned long ago: Detroit's biggest barrier to retaining talent is reputation. It turns out that the branding of Detroit as the Motor City has a downside, projecting the image of a place that is primarily a manufacturing hub for blue-collar workers. City kids barely bother to get educated, and college-educated suburban kids are plotting their escapes before graduation, having learned long ago that Detroit offers nothing for them.
The Hudson-Webber Foundation leads a network of nonprofits working to remedy both problems. Millions of dollars in grants are working to connect job-training programs with in-demand industries. At the same time, massive investment is flowing toward researching innovative projects in technology and energy that can be pushed toward commercialization and attract a young, diversely educated workforce to the city.
Thanks to these efforts — and one man's money and determnation — Detroit is quietly assembling a new, small subsection of young, middle-class entrepreneurs and risk-takers. Rock Ventures, the umbrella company founded by billionaire Detroit native Dan Gilbert, has moved more than 12,000 workers downtown over the past several years. This has triggered a domino effect, with large corporations and small start-ups following suit and feeding off Gilbert's investment. Native Michiganders, some of whom spent years away from the area, are moving back at an accelerated pace.
Michigan Gov. Rick Snyder is also concerned about the challenge of attracting professionals to populate Detroit, and he understands the scope of the problem better than most. His vision involves setting aside 50,000 visas over the next five years for high-skilled immigrants to live and work in Detroit. "Today's a day about Detroit's future," Snyder said in January. "It's about job creation in Detroit and an outstanding opportunity to show the rest of the world how innovative we can be." Residents say they would welcome immigrants. The hope is that immigrants will fill up neighborhoods, start businesses, diversify the city, and add to its tax base.
But federal immigration policies won't change overnight. Nor will efforts to retain young Michiganders be sufficient to address Detroit's underlying issues. The city may feel renewed by its native sons and daughters returning home, but it won't be restored until the next generation views Detroit as a viable destination for a career and a family. And for that to happen, they must see a city that is safe, innovative, and bursting with jobs that don't require hard hats.
***
Is there anything more un-American than telling Americans not to bother trying?
Such was the outcry here after Chrysler, a subsidiary of Italian-owned and Dutch-headquartered Fiat Chrysler Automobiles, aired a controversial Super Bowl commercial. It began with music legend Bob Dylan asking, "Is there anything more American than America?" It ended with Dylan doubling down on the stereotype that Detroit's contribution to society starts and ends with the automobile. "Let Germany brew your beer. Let Switzerland make your watch. Let Asia assemble your phone," Dylan says. "We will build your car."
The problem is, Detroiters don't just build cars anymore — and certainly not at the expense of other commercial opportunities. Chrysler experienced an immediate backlash because its ad ignored this evolution and snubbed new sources of civic pride.
Shinola, the local watchmaker that now employs 200 people, is one of the city's great success stories. Detroit's microbrew industry has exploded, and pubs here sell dozens of local selections. And Detroit's innovation goes beyond watches and beer. The city's tech industry is booming, thanks to giants like Compuware, and a small army of start-ups is pioneering new micro-industries touching everything from green energy to urban agriculture. Residents no longer want their city's reputation and economic fortune to depend only on the automobile. Here, in the birthplace of the "Buy American" movement, a more hyper-local message is taking hold.
"We propose a different approach: let #Detroit brew your beer, build your cars, AND build your watch," Shinola tweeted from its Twitter account after Chrysler's Super Bowl ad aired.
This is the new Detroit, a city determined to build a modern middle class by fostering an image of diversity and self-sustainability. The hope is that a city, assembled by outsiders, has finally discovered a new homegrown formula for restoration.