This Former DEA Agent Is Going to Work in the Marijuana Business
The revolving door between business and government just made an unexpected turn.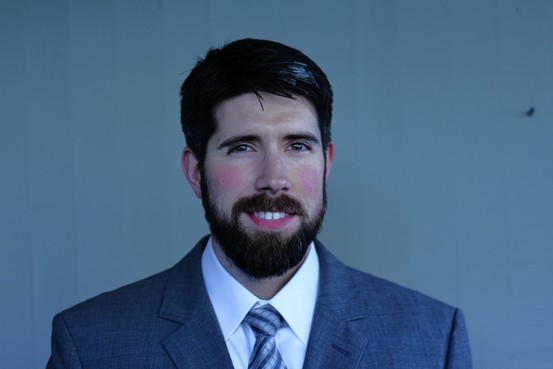 Patrick Moen is a 36-year-old former supervisor at the U.S. Drug Enforcement Agency, where, until recently, he led a team based in Portland that fought methamphetamine and heroin traffickers.
Now, he is embarking on a career change. A rather dramatic one.  The Wall Street Journal reports today in a delightful article that Moen has become the in-house lawyer at Privateer Holdings Inc., "a private-equity firm that invests solely in businesses tied to the budding legal marijuana industry."
In other words, the revolving door between business and government just made an unexpected, and very druggy, turn.
Wonkblog's Lydia DePillis thinks this has the makings of a Ben Affleck movie, presumably because Moen's beard has "Argo" written all over it. Me, I think this has more of a Showtime original series vibe. But beyond that, it's a telling sign of how quickly marijuana entrepreneurs have gone corporate, both to make a profit and, you know, avoid federal prosecution.
Founded by a pair of Yale MBA's, Privateer has $7 million in funding so far, and is one of at least two private equity firms aiming to civilize the cannabis industry a bit and mainstream its business practices. Rather than invest in U.S. growers or dispensaries, which operate in a legal gray area, it purchases the pot-consultants, insurers, and websites that provide them services without ever buying or selling any marijuana. One example: Leafly.com, a site where users can review cannabis strains and dispensaries. But as USA Today has reported, "even the strategy of profiting from marijuana without touching it could run afoul of money-laundering laws, if those services are bought with drug proceeds."
So what's a savvy investment firm in legally hazy territory to do? Act like a bank, and hire a lawyer with government experience who knows how to avoid breaking the law, or can at least make a polished case to their former colleagues arguing that you haven't.
If you think about the sheer number of career prosecutors who go on to become defense lawyers, it doesn't seem beyond the realm of possibility that, as the cannabis business grows, other narcs might one day follow Moen's lead. And if that happens, I have to wonder if it will start to subtly change the way regulators regard marijuana, since hiring former officials is one way industries tend to accrue credibility, both in the eyes of government lawyers and politicians.
"The potential social and financial returns are enormous," Moen told the Journal said of his new business. "The attitudes toward cannabis are shifting rapidly."
Indeed they are.