The Greatest Investment Opportunity Since Dogecoin
Dogecoin, a joke cryptocurrency based on an internet dog meme, exploded last week. Now it's Ponzicoin's turn.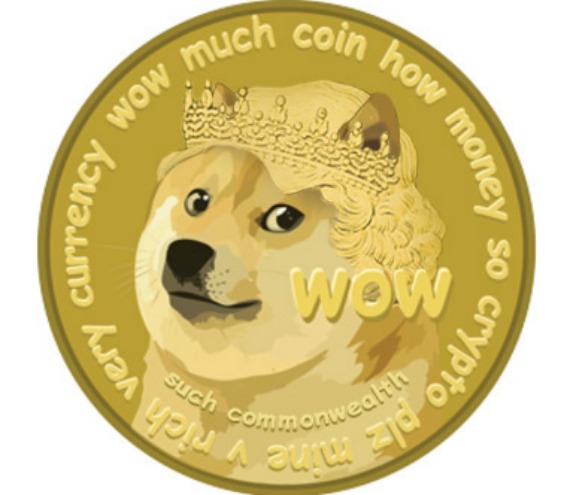 DEAR MOST SAVVY AND RESPECTED INVESTOR:
I AM WRITING TO YOU TO INFORM YOU ABOUT AN EXCITING AND ENRICHING INVESTMENT OPPORTUNITY THAT WILL MOST ASSUREDLY EXCITE AND ENRICH YOU.
I HUMBLY REQUEST YOUR STRICTEST AND MOST CONFIDENTIAL CONFIDENTIALITY IN THIS "TOP SECRET" MATTER. I HAVE MOST EXTREME CONFIDENCE YOU WILL UNDERSTAND THE NEED FOR DAGGERS AND CLOAKS IN THIS "TRANSACTION" GIVEN REDDIT'S ESTEEM FOR YOUR FINANCIAL ACUMEN.
I AM SATOSHI PONZIMOTO, TOP OFFICIAL OF NEW AND MOST LUCRATIVE CRYPTOCURRENCY. I HAVE DOUBT SMALLER THAN A BREADBOX THAT YOU HAVE HEARD OF OTHERS LIKE BITCOIN. DESIGNED AS DIGITAL GOLD, THESE VIRTUAL CURRENCIES ARE FREE FROM INFLATING HAND OF THE BEN BERNANK. THEIR MATHEMATICALLY LIMITED SUPPLY MEANS THEIR PRICES GO UP EXPONENTIALLY IN TERMS OF DOOMED FIAT CURRENCIES.
THE BEST MONEY GOES UP SO MUCH THAT IT HAS NO USE AS MONEY. BITCOIN IS THE DIGITAL GOLD STANDARD OF THIS USELESSNESS. ITS FANBOYS THINK IT WILL ALWAYS BUY MORE TOMORROW SO THERE'S NEVER A REASON TO SPEND IT TODAY. SMART INVESTORS HOARD BITCOINS AND ONLY USE THEM TO TRY TO WIN MORE ON GAMBLING SITES. EVEN SMARTER INVESTORS HOARD A DIVERSIFIED MIX OF NEWER CRYPTOCURRENCIES THAT HAVEN'T GONE UP AS MUCH YET.
BUT I HAVE UTMOST CONFIDENCE THAT YOU ARE EVEN SMARTER THAN EVEN SMARTER INVESTORS. YOU DON'T NEED TO DIVERSIFY. YOUR SAGE SAGACITY AND KNOWLEDGE OF LUDWIG VON MISES (REDUNDANT I KNOW) WILL LET YOU PICK OUT THE BEST "ALTCOIN."
WHAT IS THE BEST ALTCOIN IS THE QUESTION I AM SURE YOU ARE ASKING AND NOW I WILL TELL YOU ... IF YOU MAKE FOUR EASY PAYMENTS OF $19.99. JUST KIDDING THAT IS A HUMOROUS "JOKE." THIS IS NOT A SCAM. THE BEST ALTCOIN IS THE ONE WITH THE MOST LIMITED SUPPLY SO IT GOES UP THE MOST. THAT IS THE GREAT LESSON OF THE GREAT DOGECOIN CRASH OF 2013.
DOGECOIN IS A JOKE CRYPTOCURRENCY THAT WENT BOOM AND THEN BUST AND WAS THEN STOLEN. IT IS AN INSPIRATION AND A CAUTIONARY TALE THAT HAS INSPIRED AND CAUTIONED ME. IT BEGAN AS A FARCICAL COMBINATION OF THE INTERWEB MEME DOGE AND BITCOIN. THAT MEME INVOLVES "COMICAL" PICTURES OF SHIBA INUS DOGS WITH CANINE THOUGHT BUBBLES IN COMIC SANS FONT. SO DOGECOIN IS A VIRTUAL CURRENCY REPRESENTED BY DOG PICTURES WITH CUTESY CAPTIONS. WOW SUCH INNOVATE.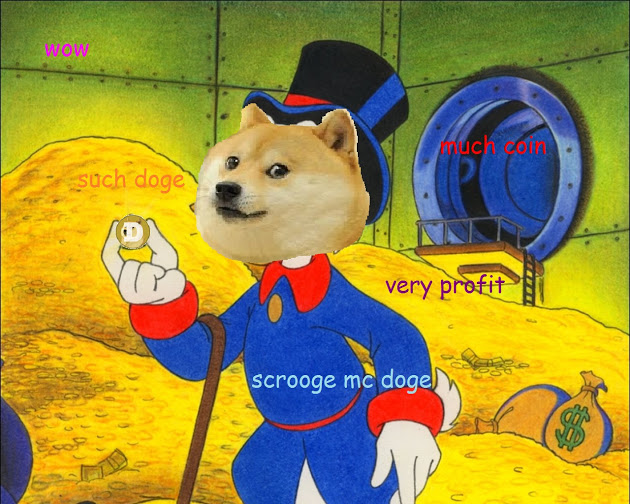 BUT THE INTERNET IS LIKE 10,000 DOLLARS WHEN ALL YOU NEED IS A BITCOIN. SUCH IRONIC. SO THE DOGECOIN SPOOF QUICKLY BECAME REAL. DENIZENS OF REDDIT BEGAN USING THEM TO TIP ONE ANOTHER FOR "WITTY" COMMENTS AND "GOOD" DEEDS. THEN DOGECOIN'S PRICE WENT UP 400 PERCENT IN A SINGLE DAY TO BE WORTH $10 MILLION IN TOTAL.
BUT IT HAD A FLAW OF THE FATAL VARIETY. IT WAS TOO EASY TO "MINE" NEW DOGECOINS. NOBODY DID WHEN THE PRICE WAS SO LOW BUT EVERYBODY DID WHEN THE PRICE WAS SO HIGH. NEW ONES FLOODED THE INTERWEBS AND DOGECOIN'S PRICE COLLAPSED 80 PERCENT OVERNIGHT. BUT IT HAD ANOTHER FLAW OF THE EVEN MORE FATAL VARIETY. IT WAS TOO EASY TO STEAL DOGECOINS. DAYS AFTER THE CRASH HACKERS LOOTED 30 MILLION DOGECOINS FROM DIGITAL WALLETS. THESE WERE WORTH $6,000 IN WORTHLESS DOLLARS.
I HAVE USED MY DEEP UNDERSTANDING OF AUSTRIAN ECONOMICS TO INVENT THE BEST OF ALL POSSIBLE CRYPTOCURRENCIES. IT IS CALLED PONZICOIN. WHAT MAKES IT BETTER THAN BITCOIN OR DOGECOIN OR ANY OTHER COIN IS THE QUESTION YOU ARE WONDERING AND NOW I WILL TELL YOU FREE OF CHARGE. PONZICOIN HAS THE MOST LIMITED SUPPLY POSSIBLE AND THE MOST SECURE LOCATION POSSIBLE. AT ANY TIME THERE IS AT MOST ONE PONZICOIN AND IT ALWAYS STAYS WITH ME. BUT IT IS INFINITELY DIVISIBLE SO YOU CAN BUY AS SMALL A PART AS YOU LIKE AND I WILL SEND YOU A CODE TO VERIFY YOUR HOLDING. PONZICOIN HAS LITERALLY UNLIMITED USES BUT THE PRIMARY ONES ARE SELLING IT TO THE GREATER FOOL AND BUYING STAMPS.
REST ASSURED THIS IS A 100 PERCENT "LEGITIMATE" RISK-FREE ENTERPRISE THAT WILL MOST ASSUREDLY EXCITE AND ENRICH YOU. I ONCE AGAIN REQUEST THAT YOU MAINTAIN THE HIGHEST LEVELS OF TOP SECRECY UNLESS YOU KNOW EQUALLY SAVVY INVESTORS WHO WOULD ALSO BE INTERESTED.
PLEASE SEND ALL YOUR MONEY.