That Personal Touch Helps Americans Save Money
A handful of nonprofits, credit unions, and start-ups are trying new and different ways for customers to establish good credit.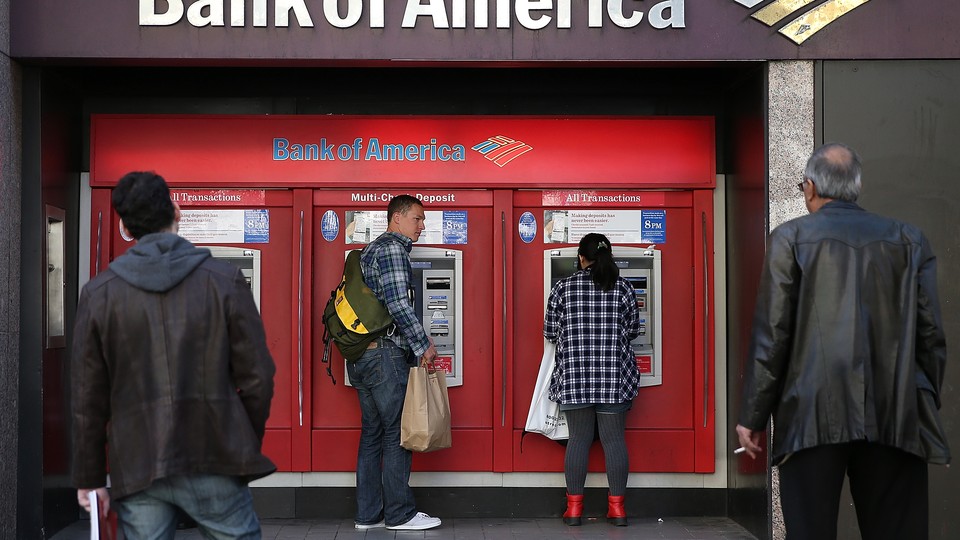 As 2013 draws to a close, the Next Economy project is taking a look at some of the most innovative programs aimed at building and supporting a strong middle class that we've profiled this year. What makes the best programs work? And what lessons can we draw from their success? Today we start with initiatives to promote asset-building.
It's a tricky business trying to figure out why some U.S. families move up the economic ladder and some don't. But it's become increasingly clear that having wealth plays a key role. Families with accumulated savings and other assets are better able to weather periods of unemployment or health crises, and they have a greater measure of economic security. A recent report from the Pew Economic Mobility Project found that these families who enjoy a cushion of wealth are the most likely to be upwardly mobile.
But antipoverty advocates are learning that it's not enough to encourage low-income Americans to open bank accounts and increase their savings. Individuals also need to establish good credit ratings in order to qualify for the kinds of financial resources that help build economic security, such as mortgages, car loans, or small-business loans.
As access to traditional forms of loans has tightened in the years following the financial crisis, independent ventures have stepped in to provide both capital and credit-building opportunities for struggling Americans. Maurice Lim Miller, who founded the Family Independence Initiative in the San Francisco Bay Area, explains that what many low-income individuals need is an alternative way of vouching for their financial reliability. "A lot of these families don't have a credit rating," Miller says. "But what we can do is give a car dealer a credit score that's similar, it's a proxy for that whole thing. We're collecting the data to show that these families are reliable, they're resourceful, you can count on them — they just don't happen to have a credit rating."
Through the Next Economy project, we've found credit-building efforts as varied as a credit union that caters to Latinos, a nonprofit that sets up lending circles for low-income immigrants, and even for-profit online lenders that provide a pathway to low-interest loans.
We've also discovered that many of the most effective programs to help Americans gain economic security do so by taking a very personal approach — providing services in clients' native language, providing peer support and accountability for good financial practices, or working directly with homeowners to structure mortgage payments that can allow them to keep their homes. It's far-removed from the experience of being a faceless number while banks pass around your mortgage like a game of hot potato.
These are our favorite asset-building initiatives for 2013:
Upcoming installments will look at initiatives in education, economic development, and promoting upward mobility.