How America Gets to Work—in 1 Very Long Graph
We drive. Mostly alone. But that's changing.
We've said it a thousand times, but we'll say it again: Driving is in decline.
The new Transportation in Transition report floods the stat zone. Out of America's 100 largest metros:
99 saw a falling share of workers commuting by car;

86 saw the share of families with two cars decrease;

84 saw the proportion of households without cars

increase;
60 saw declining passenger-miles-per-resident
But stats are only as good as their context. So here's your crucial bit of context: It's a very, very long graph from Census data on how 140 million Americans get to work every year. More than eight in ten people still drive to work. More than seven in ten drive alone. And the number of people who bike to work is almost exactly the size of San Francisco, which is as near to evidence of God as I can recall in statistics.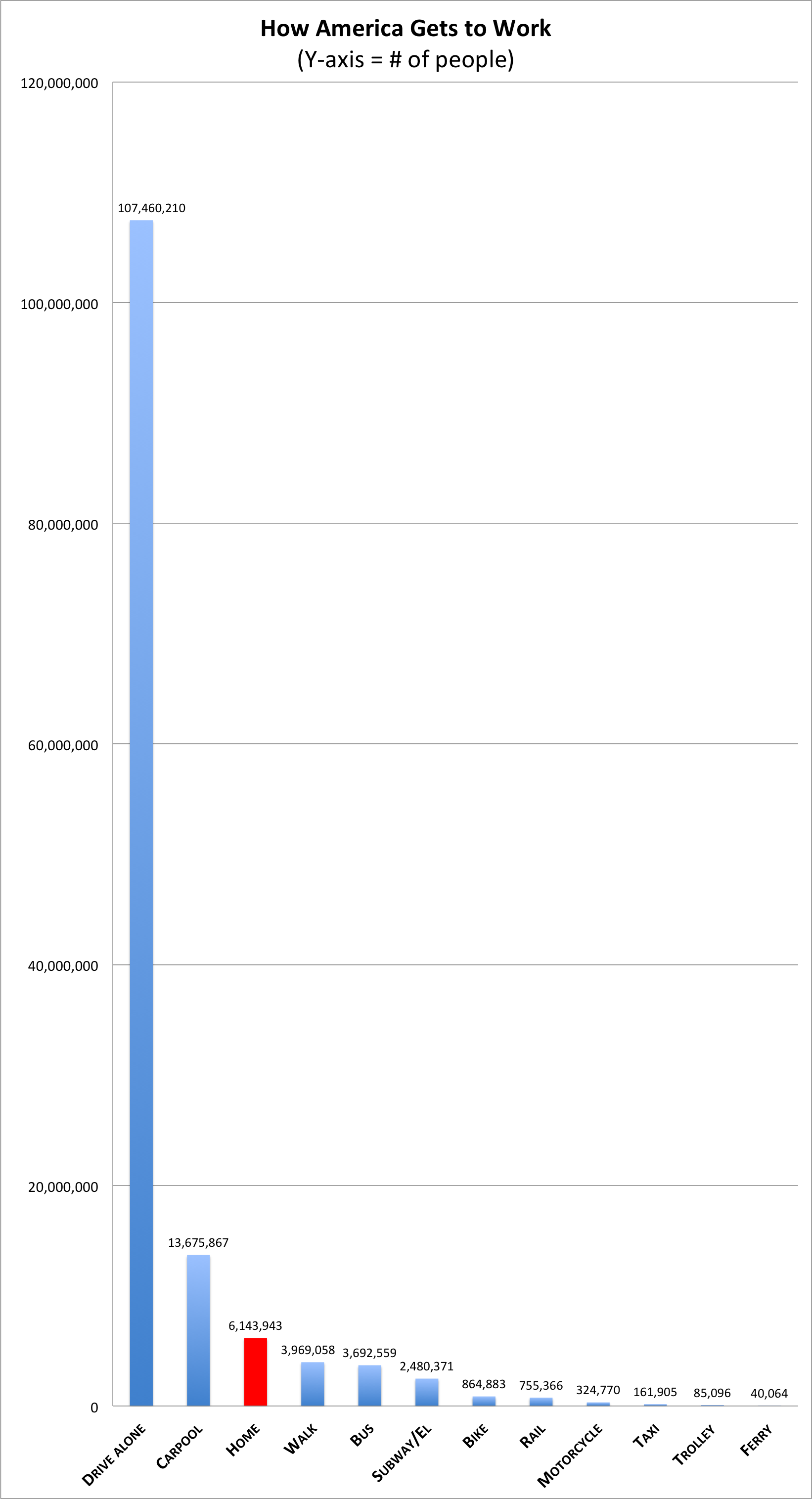 I've only worked in Washington, D.C., and New York, where driving to the office is the very definition of hell on earth. But this is a crucial bit of context for the I-95 media bubble predicting doom for autos: Less than 2 percent of the country takes the subway (or "elevated" train) to work. The age of cars might be ending. But there is a long, long way to fall.