American Inequality, Christmas-Gift Edition
A short reminder that some families get priced out of the holiday spirit.
Not to be a jerk on Christmas Eve, but...
The glass half full take on this graph is that, even among low-income families, the vast majority of  Americans manage to enjoy a little holiday cheer by swapping Christmas presents with their friends and family. The glass half empty take is that even when it comes to gift giving, the U.S. has a bit of a class divide. Statistics via Pew.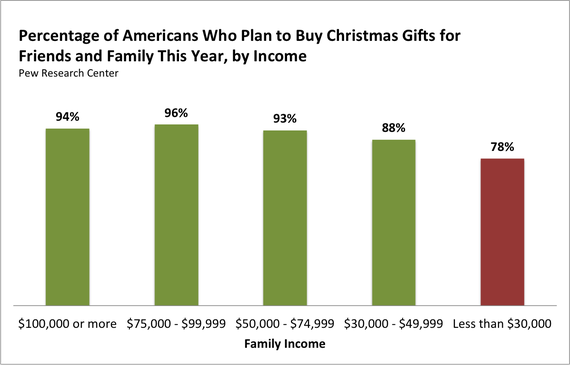 Pew's pollsters also find fairly large and race and age gaps here. Only 78 percent of senior citizens buy gifts, as do less than 80 percent of blacks and hispanics. Check out the full breakdown below.