The 15 Most Popular Cities for Millennials (D.C. Is #1)
Finally, Washington gets a win.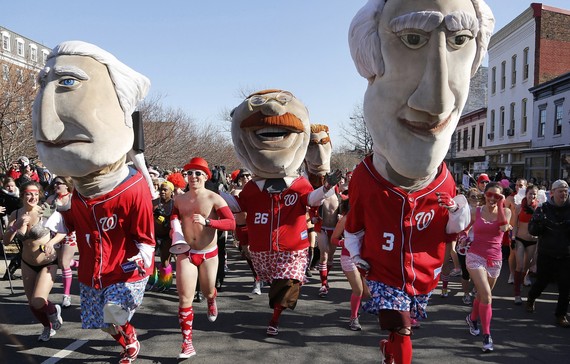 In the two years before Obama became president and job losses bottomed out, young people born between the 1980s and the end of the century (a.k.a.: Millennials) were fleeing Washington, D.C. But in the next two years, the city and its surrounding suburbs in Maryland and Virginia added more Millennials than any other city in America.
Here's your chart, with the 15 most popular cities for young people listed from left to right. The blue bars are show average annual net gain between 2007 and 2009; the red bars show annuals gains in 2010 and 2012.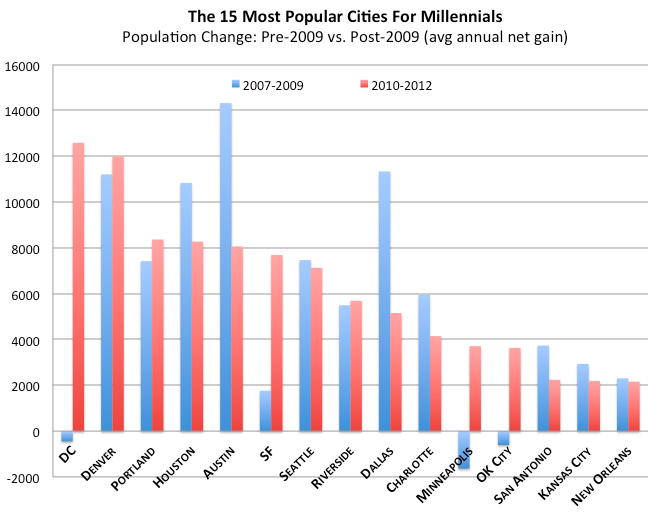 The story underneath this story is that, although you're looking at where the young people are moving, the fact is that Americans, including young people, are moving around much less than they used to. In the 1970s, about one in five households moved each year, according to Census data. In 2011 to 2012, with the recession's bite marks still left in the economy, just 12 percent of households moved.