Apple Is Winning America and Losing the World on Purpose
Forget Samsung: Even Lenovo is selling more smartphones than Apple now.
Everybody wants Apple to be Volkswagen, but Apple just wants to be BMW.
Or, more to the point, Apple just wants to be Apple. Instead of making cheap phones to grow market share, it's making expensive phones to maintain high profit margins—and market share is fading.
About 80 million smartphones were sold between the third quarters of 2012 and 2013. This graph, from Gartner data of smartphone growth in the last year, shows who got what. Apple might be the second biggest phone seller in the world, but Lenovo sold more phones in the last year. And Samsung sold almost five times more units.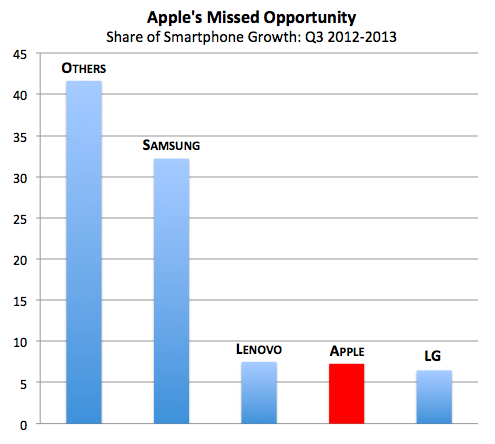 In the U.S., it's still customary to walk into a classroom, boardroom, or any sort of room, and find that literally every single human there has an iPhone. Apple's market share (defined in the graph below by operating system, rather than phone manufacturer) is still expanding here, as Android has leveled off.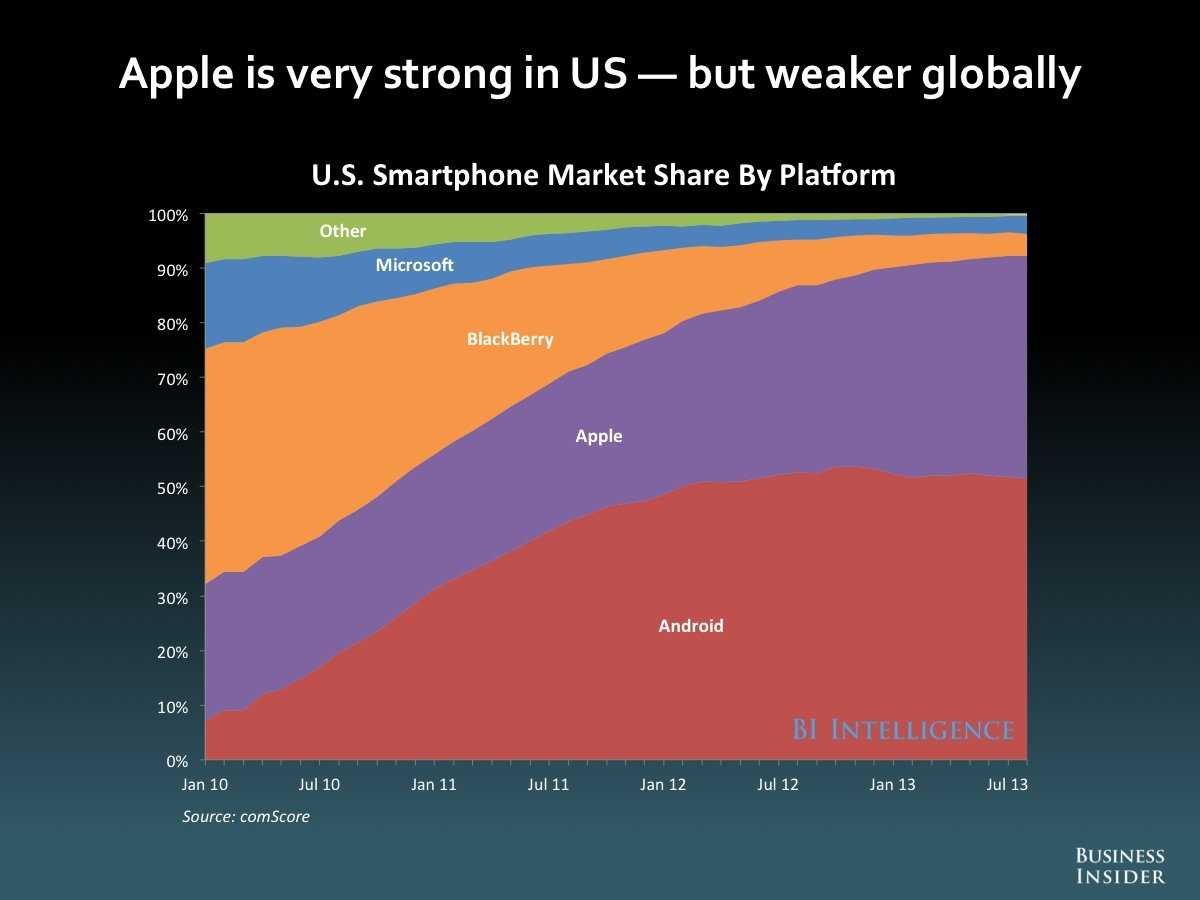 This is a feature, not a bug, of the Apple strategy. Apple phones are relative luxuries compared to the rest of the market, and they're priced for a middle-to-upper class customer, which describes most of the U.S. but only a minority of the countries where smartphone penetration is growing fastest. Plus, since carriers subsidize phones in the U.S., most smartphone owners can quote you a price for their device that has nothing to do with the official price of the phone.
Apple's not interesting in making stuff that meets "the Chindia price." It's interested in the Chindia price rising to meet Apple.