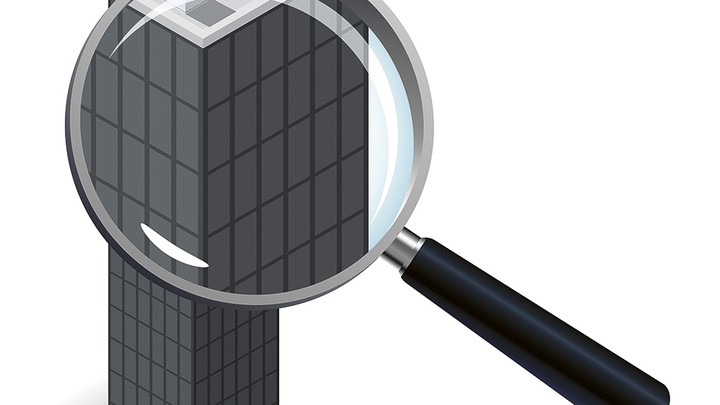 Ben Bernanke is often asked how well he sleeps at night. Usually, the Federal Reserve Board chief says he slumbers just fine. "I need to be well rested," he told lawmakers last year. But the outgoing chairman has described a recurring and terrifying dream.
"The nightmare scenario I have is one in which some future Fed chairman would decide to, say, to raise the federal-funds rate by 25 basis points, and somebody in this room would say, "˜I don't like that decision; I want the GAO to go in and get all of the records, get all of the transcripts, get all of the preparatory materials, and give us an independent opinion whether or not that was the right decision,' " Bernanke told the House Financial Services Committee.
Now Sen. Rand Paul is trying to make that nightmare a waking one. The Kentucky Republican, who has criticized the central bank's stimulus programs, has pledged to tie legislation authorizing an audit of the Federal Reserve to the Senate's consideration of Janet Yellen as Bernanke's successor. In fact, he intends to place a hold on her nomination until he gets such a vote. That means the central bank is once again in for an uncomfortable discussion of the (de)merits of transparency — and this time, it should be worried.
Paul's bill sounds innocuous enough. It's brief — 580 words of legislative text, calling for an audit by the Government Accountability Office and deleting the words in current law that grant Fed policymaking decisions immunity from that kind of review. It's identical to a bill proposed last year by his father, then-Rep. Ron Paul, R-Texas, that Bernanke warned would have a "chilling effect." (The senior Paul's legislation nonetheless passed the House with 89 Democrats on board, suggesting his son's effort should not be taken lightly.)
It's not entirely clear what a GAO audit of the Fed would entail, because the agency's investigators have never done one like this, says Orice Williams Brown, managing director of GAO's Financial Markets and Community Investment team. But the agency's review of the Securities and Exchange Commission's 2002 selection of board members offers clues: Investigators examined thousands of internal documents including plans, memos, and correspondence among commissioners, and conducted interviews with them about their actions. At the Fed, this could shut down exactly the kind of protected dialogue necessary to ensure the best policy decisions. "You want the decisions to be unhampered by the fear that somebody's going to look over your shoulder," said Fed historian Allan Meltzer in 2010.
This is not because Bernanke doesn't want to deal with nosy lawmakers or pesky investigators. Debates behind closed doors about monetary-policy actions — which have increasingly seemed to involve art, rather than science, as the Fed adopted a number of experimental measures in the aftermath of the financial crisis — are best when they flow freely, audit opponents say. And what little research there is on the effect of injecting more transparency into that process suggests they're right.
Before 1993, the Fed recorded its meetings, but participants believed the recordings and transcripts were destroyed after aides finished compiling meeting minutes. They were, in fact, not destroyed. So, when the Fed decided in 1993 to begin releasing detailed meeting transcripts after a five-year lag and also published transcripts from pre-1993 meetings, it created an unexpected opportunity to judge the effects of transparency on policymakers' behavior.
American University economist Ellen Meade and David Stasavage, a politics professor at New York University, did just that, comparing the pre- and post-1993 policy meetings; they found that members of the Federal Open Market Committee were less likely to challenge Chairman Alan Greenspan when they knew the discussions would be made public. They were also less likely to switch from their opening position, no matter how the debate unfolded. "After the transcripts were released, you ended up with a lot of prepared speeches by FOMC members," recalled Stephen Oliner, who was a Fed economist during this time.
That's not to say there's nothing off the cuff in the later transcripts. But the tenor changed, despite the five-year lag in the transcripts' release. An audit could mean an even shorter lag — and a more clammed-up FOMC.
But the scarier prospect, in the Fed's view, is the political pressure that's expected to accompany additional transparency. Former Vice Chairman Alan Blinder described his fear to National Journal last year that a hostile Congress might sic GAO on the bank whenever it disagreed with its position.
Rep. Brad Sherman of California, one of the House Democrats who voted for Ron Paul's bill last year, says it's unfair to equate transparency with politicization. Nor would GAO, which doesn't have any inherent monetary-policy expertise, have to weigh in on the policy choices the Fed made, he said. "I'm looking for facts," Sherman said. "I don't need commentary."
But he might find less to like in the results of an open Fed. Meltzer has been a vocal opponent of the Fed's bond-buying programs, but he still thinks it's wrong to focus on the internal deliberations that produced them. The Fed's actions ripple through the economy over time, and the impact isn't always immediately obvious. "We don't know enough to be able to say, in the short term, whether the decision that they made was right or wrong, or too much or too little," he said. "So let's try to get the process excluded from the discussion and put the emphasis on the outcome."
Politicians have the opportunity to do that when they confirm Fed board members, question the Fed chief at twice-yearly hearings, or send follow-up questions to the bank's staffers. For now, they should stick with this regime — for the economy's sake.
We want to hear what you think about this article. Submit a letter to the editor or write to letters@theatlantic.com.