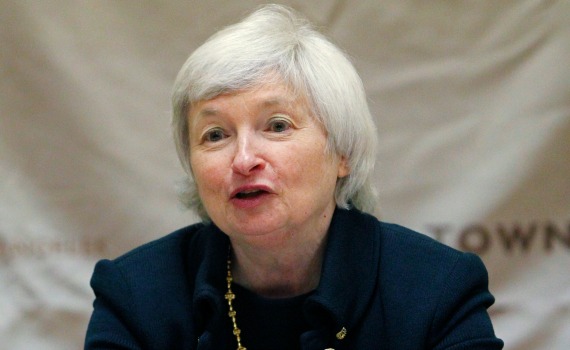 Reuters
She's been called a "small lady with a large I.Q.," but future Fed Chair Janet Yellen should be called something else now: the most powerful woman in history.
Okay, I know that sounds a little hyperbolic. A lot hyperbolic actually. How is the ability to set interest rates more powerful than Queen Elizabeth and Victoria's five-continent empires, or Catherine II's efforts to bring the Enlightenment to Russia?
Well, the answer is one part context, and another part depressing. The context is that the Fed Chair is maybe the third-most important job in the world right now, and being powerful in a globalized world matters more than in a non-globalized one. Queens could only dream that their edicts moved the world economy as much as a dramatic FOMC announcement does today.
The depressing bit is that there just haven't been too many powerful women before her. The list of female heads of state or Fortune 500 CEOs or central bankers is still far too short -- particularly that last one. So it's not too much to say that Yellen, our first female Fed Chair and certainly the most qualified nominee ever, will have more influence over the world than any other woman before her. Let's think about why.