Why Book Publishing's Doomsayers Are So Wrong
The grandfather of the media industry, publishing has made an ally of technology and is, in many respects, thriving.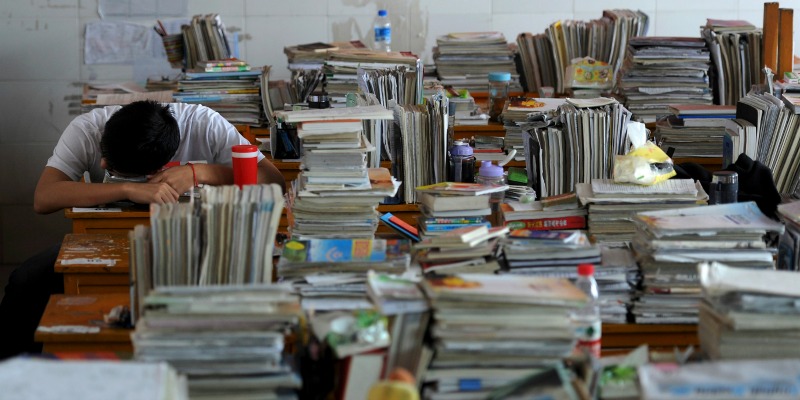 Reuters
We are in high season for the book business, and what a rollicking year it is turning out to be.
This fall is particularly strong, with literary fiction from Thomas Pynchon, Donna Tartt, and Jhumpa Lahiri, among many others; popular favorites from Stephen King, Nicholas Sparks, and Sue Grafton, the top three bestsellers on the current Publishers Weekly list. In nonfiction, the output of quality, celebrity, and pure commerce is equally abundant. To take a sampling, there is a new book by Malcolm Gladwell, one from the superb biographer A. Scott Berg on Woodrow Wilson, Billy Crystal and Linda Ronstadt reflecting on their careers, scores of books revisiting the Kennedy years in this fiftieth anniversary of his assassination, and the phenomenon of Bill O'Reilly, whose latest offering, Killing Jesus, is already on its way to sales of a million copies, and probably more.
Given that there is so much to choose from among the books themselves--and in the digital age, a multitude of ways to read them--the recurring question is: How healthy is the publishing industry?
As an engaged observer and active participant in the fray, every day in my reading I encounter viewpoints among the articles, posts, and statistical summaries that vary from gloomy to decidedly positive. So, with all this information careening around, some of it contradictory, reaching a conclusive opinion is difficult. But to offer some perspective, I've selected three pieces that collectively show that publishing—even with the many challenges from competing activities for peoples' time and attention—is holding its own.
To take one prominent example: Evan Hughes in The New Republic's recent book issue ended his opening paragraph on the problems faced by Barnes & Noble and the recent price-fixing judgment against five major publishers and Apple by asserting: "Reasons to fear for the fate of publishing are not difficult to find and neither are the prophets of doom." But the article then proceeds to make an upbeat case under the headline: "Books Don't Want to Be Free: How publishing escaped the cruel fate of other culture industries."
Hughes, a widely published freelance writer and author of Literary Brooklyn (Holt, 2011) is admirably balanced in reaching his view that books, so far, have avoided most of the pitfalls of the digital transformation. A graphic sidebar makes his argument: "The next time someone tells you books are doomed, show them these numbers." The statistics show that despite a 48-times increase in e-book sales in only four years, hardcover and paperback sales have remained relatively level, only slightly lower than they were.
The second piece is a survey by USA Today and Bookish, an industry-supported website "designed to help readers discover and buy books." The results of the survey taken last summer of 1,000 adults, and a supplementary poll of e-reader and tablet owners, were published under the headline: "Digital devices giving a big boost to book reading: The movement is good news for authors, publishers and readers--but not for traditional stores."
E-books now account for about 20 percent of all book sales, but the pace of growth has slowed considerably from an annual triple-digit increase to 42 percent last year, the survey shows. And it is also true that most bookstores have yet to find ways to become a significant part of the e-book market, although many of them now recognize the need to do so. But as I wrote last July, even with the growing role that e-books have in the reading habits of a significant part of the population, the great majority of books are still sold in print copies, and I believe that there will always be a place for great bookstores.
The third piece that offered an intriguing insight comes from a lavorwire. piece, by Jason Diamond, called "25 Independent Presses That Prove This Is the Golden Age of Indie Publishing." Diamond writes, "No matter what the latest doomsday prognostication about the future of big publishing happens to be, this is an exciting time to be a fan of literature," and encourages readers to "discover even more great indies that are publishing great works of fiction, non-fiction, poetry, translated literature and more."
Long thought of as an old-fashioned business, too entrenched to keep up with the frenetic pace of change, the consensus in these pieces is that publishing has made an ally of technology, and the results are generally supporting the industry's digital transformation and growth. There are undoubtedly more books available to read than ever. Self-publishing has also surged. A report last week from Bowker, which tracks the output of titles, said that in 2012, a whopping 391,000 books were released by companies specializing in works whose authors pay fees for having the copies produced either in print or as e-books. (In 2011, the number was 235,000.) Only a very small number of these books have broken through to the commercial marketplace, but there clearly are a great many people with the urge to write in genres of all kinds—in the hope that readers will find them.
So what is the status of the publishing industry in the fall of 2013? Whatever pessimists may say—and they are definitely out there—publishing is a business that recognizes how much it needs to do to stay viable and with impressive commitment, is meeting those challenges.