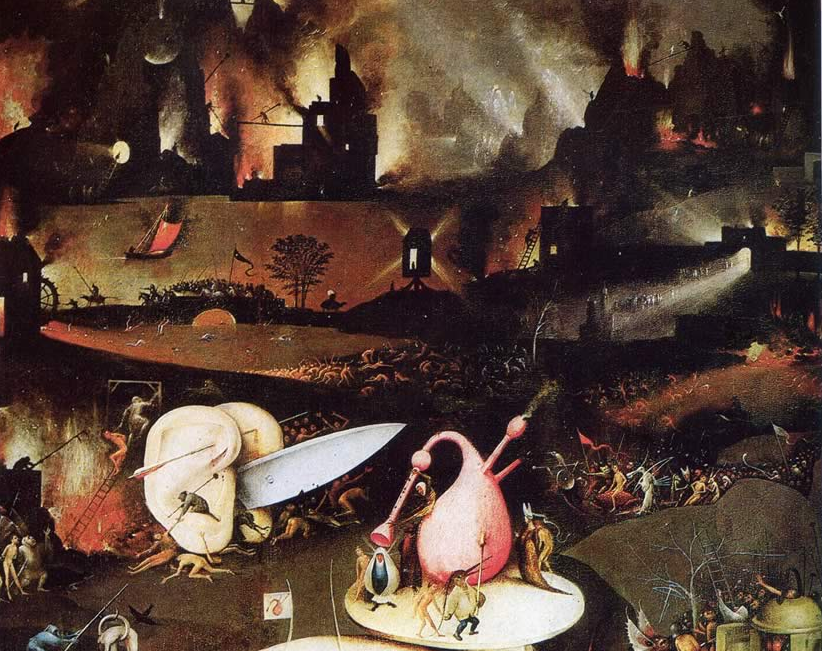 Bosch/Prado
MADRID – It's been more than a rocky few years for Spain. It's been a rocky half-century.
Run by a military dictator until the 1970s, Spain emerged in the early 2000s as a model of social democracy and the poster child for the European Union. Then the global economy collapsed in 2008, and suddenly Spain was suffering from Depression-era levels of unemployment and an economy melting down like a Dali horrorscape. In a few years it had gone from budget surpluses, a growing middle class, and generous social supports to wrenching austerity policies and collapsing wages, triggered by the massive failure of Spanish banks. 
When the global crisis struck in 2008, Spain was headed by the Socialist government of Prime Minister José Luis Rodríguez Zapatero. Unlike Greece, it was not a chronic over-spender. Its debt was merely 36% of its GDP in 2007, about half the debt burden of the U.S. and Germany at the time. The Socialist Party wasn't stocked with bank industry shills, or slavish admirers of greedy capitalism, but their reaction to the crisis devastated their own constituents just as Spain's decades-long economic model was coming undone. There are lessons for Americans in understanding what happened to Spain.