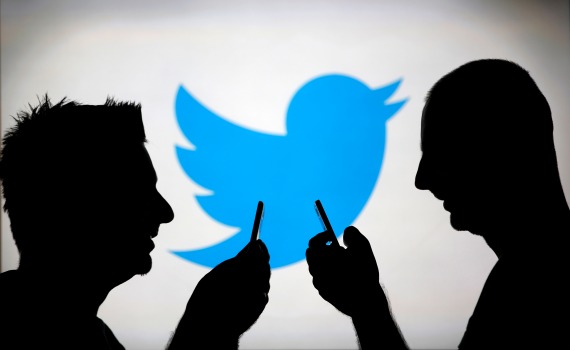 "Just bought some Twitter IPO stock!" "Are you sure about that?" (Reuters)
Not to be rude, but there are idiots. Look around. (Discreetly). That's how Larry Summers famously put it — minus any concern for social niceties — in a paper about why markets aren't really rational. It's the stupid, stupid.
You don't have to look around very long to see this. Just look at Tweeter's stock. Wait, Tweeter? Do I mean Twitter? Exactly. See, Tweeter is an electronics retailer that went through bankruptcy in 2007, and hasn't even been a penny stock since. But, as Steve Kovach of Business Insider points out, this moribund franchise does have one thing going for it: Tweeter's stock symbol is identical to the one Twitter will use, just with an "Inc." added on. That's been enough for investors eager to get in on Twitter's forthcoming IPO to bid up Tweeter's thinly-traded stock as much as 1,000 percent on Friday. Though as you can see in the chart below, via Google Finance, it's since cooled off to "just" a 684 percent gain on the day.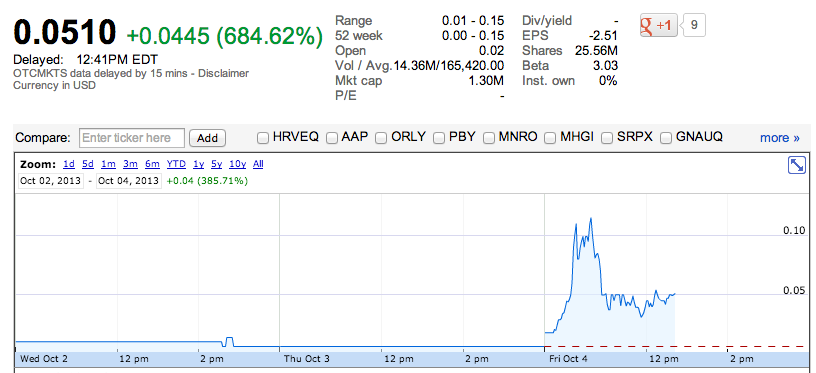 Look, everybody does stupid things. Sometimes people push up a semiconductor company's stock over 800 percent, because Psy's father (yes, "Gangnam Style" Psy) founded it. And sometimes people push up a dying brick-and-mortar company's stock over 1,000 percent, because they think it's the new, new thing of social media. And other times people sell off stocks 6 percent in just 6 minutes, before immediately buying them back up, for no discernible reason at all. We buy for bad reasons or because of bad information or because other people are buying — and we sell for the same. When it comes to investing, we're far too often herd animals, and not rational actors.
To err is human — which is why markets aren't divine.