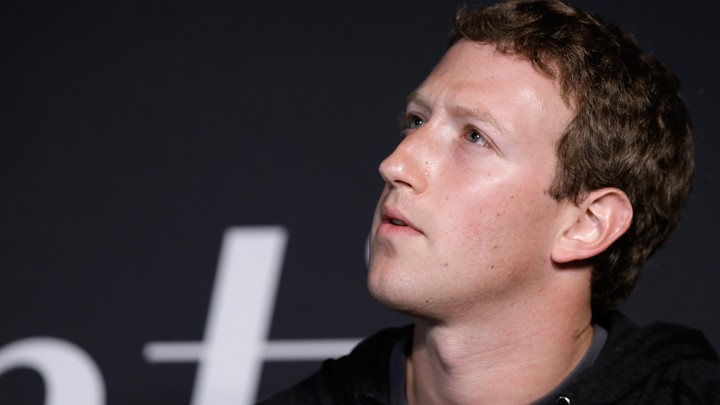 No American politician can go wrong singing the virtues of small businesses. But the much-revered cornerstone of economic growth is a broad category, encompassing everyone from the independent consultant to the coffee-shop owner to the start-up founder on the verge of explosive growth. And while our rhetoric may not distinguish between them, policymakers must in order to understand how to best support the needs of different kinds of small businesses.
That's something Karen Mills learned as head of the Small Business Administration during President Obama's first five years in office (Mills stepped down in September). A longtime venture capitalist — she was a founding partner and managing director of Solera Capital — Mills had a special interest in identifying promising businesses in areas outside Silicon Valley and New York City, which are already saturated with interest from investors. National Journal recently caught up with Mills, who is splitting her time this year between Harvard Business School and the Kennedy School of Government, to talk about the kinds of federal policies that can support innovative small businesses. Edited excerpts follow:
What's wrong about our popular conception of what small businesses are?
It is well-understood now that small business is the backbone of the American economy. Half of the people who work in this country own or work for a small business. But what is less understood is what kinds of businesses these are and how they contribute to job creation. There are 28 million small businesses in the U.S. — but only 6 million of them have employees. Those businesses fall into two categories: high-growth entrepreneurial businesses and Main Street, or local, businesses.
They're both terrifically important. Main Street businesses are the ones that are constantly opening or closing — the restaurants, the dry cleaners, the car-repair operations. We need to make sure they have the capital they need. When one closes, the next needs a loan to open, so we don't end up with shuttered storefronts on Main Street like we did during the Great Recession. But only a relatively small group of businesses creates most of the jobs. And that group needs to be the focus of our growth policy in order to keep us competitive.
Who are the small-business owners in this key group?
Well, contrary to popular belief, all of those entrepreneurs do not live in Silicon Valley. In fact, as SBA administrator, I traveled all across the country visiting extraordinary entrepreneurs in places like Nashville, West Virginia, Seattle.
One small company in Iowa was making a vaccine that was for shrimp and exporting it to shrimp farms in Indonesia. You might wonder why in the world a shrimp vaccine was coming out of Iowa. But research at Iowa State that focused on swine flu also worked for shrimp. So Harris Vaccines had expanded their product line to cover shrimp as well. They became a great success story and a great exporter. These companies can be in all kinds of different industries and geographies.
The challenge for policy makers is to make sure that those who don't reside in Silicon Valley or Boston or New York still get access to capital and other opportunities.
How do you do that?
Venture capitalists are very focused. Seventy percent of venture capital gets invested in companies in just three states — California, Massachusetts, and New York. But there are ways to get more capital in other parts of the country. One way we did it at the SBA was through the Small Business Investment Companies program. We built public-private partnerships, which gave access to capital to over 300 growth equity firms. Private investors were making the decisions on the companies, but the government was giving them more leverage. So folks who couldn't get VC funding could get access to capital from these firms.
Now, this was a program that has been in existence since 1958. And it's an important model for future policy makers. It shows you how to use the credit of the government, the expertise of the private sector, and a policy objective that benefits many places around the country at little or no cost to taxpayers. The budget implication for the program was actually zero. That puts it high on the list of things that can get bipartisan support.
That sounds like the kind of math people like to hear. But how did it work?
The first thing we did was streamline and simplify the program. Obama doesn't get enough credit for how much he's reduced paperwork and complications across the administration. We took the turnaround time for licensing of these funds from nearly two years to five months. That significantly reduced the paperwork, and then we were able to market it to some of the best investors in the country. It was much less bureaucracy to deal with than it had been before.
We also said we wanted to make an impact in geographies and sectors where there wasn't enough investment going on. The first one was in Michigan, a partnership with Credit Suisse and Dow Chemical. It was very much in alignment with the state's objectives of getting more investment capital in during the time when it had been so hard-hit by the restructuring of the auto companies.
Why are venture capitalists so fixated on the existing hot spots like Silicon Valley or New York City?
I was in venture capital for more than 25 years. The industry has been very reluctant to seek out some of these smaller high-growth opportunities. In fact, the practice has been to tell companies that have a lot of potential that they need to move to Silicon Valley. I think this has constrained returns because there are too many dollars chasing the same deal.
Now we're seeing that the most entrepreneurial of the venture capitalists are breaking out of the herd mentality. Many of them came to the SBIC program with new approaches and they just needed capital. That is when the government steps in. If the market is not funding these other regions, and the government can correct the market failure, that benefits everyone.
One of the things that most impressed me traveling around the country was how many high-growth successful companies were in states and regions that you never thought of. In West Virginia, for example, there are terrific small businesses that have grown up around high-tech military applications in the military contractor corridor in that state.
I've heard you talk about the fact that while capital is obviously key to promoting high-growth small businesses, there is a vital role for institutions as well. What are those?
It turns out that one of the most powerful new evolutions that's happening to benefit entrepreneurship around the country are regional ecosystems that are supporting a variety of new kinds of institutions. Economic clusters have really taken off all around the country. In the last five years, we in the federal government supported 56 new clusters. The evidence is that when a cluster develops and has relationships with local institutions, it tends to bring those benefits to all of the similarly minded small businesses that could not have the scale to get them on their own. So if you want a community-college system to provide precision workforce training, as a cluster, you can get their attention and get that done.
Accelerators are another interesting phenomenon. All across the country, we see places — sometimes physical spaces or just collections of regional interested parties — who are supporting startups. They get VC and angel investors together and convene demo days for their start-up companies, so they can expose them to financiers. There are great accelerators in places you wouldn't imagine. In Nashville, there's one focused on health care that has tremendous success.
Manufacturing institutes are the last kind — they involve universities as well as clusters and accelerators that are focused on manufacturing innovations. As you know, manufacturing is one of the most important drivers of job creation around the country, and the amazing thing is that these are actually not very expensive.
When you took over at the SBA, the agency had seen its budget steadily cut over the previous decade. What kinds of conversations did you have with members of Congress to build new support for the agency?
We were able to illustrate tangibly how the agency could have a positive impact on small businesses and their growth. As congresspeople went home, they heard in their communities from businesses that needed SBA loans, that liked the mentoring and counseling provided by small-business development centers.
What amazed me when I came to Washington is that no one had really looked under the hood at the agency and discovered the gems that were there. Now, they were rough and needed a little polishing and streamlining. We took 100 pages of paperwork out of the SBA loan process, for example. And as we began to deliver, the programs became more and more successful, and less costly. When you streamline and simplify, you tend to take costs out of the system.
Do you have a favorite gem that you discovered at the SBA?
The SBIC program was certainly one. But another is the largest program the federal government runs — the government contracting program for small businesses. It was flawed and had a fair amount of abuse. Big companies were pretending to be small companies, that sort of thing. We needed to clean it up.
But once we did, we showed other agencies how much better the outcomes could be when they chose a small company in their contracting. Smaller companies can be more innovative, they don't have the overhead of a large institution. As we made it easier for other agencies to find great small companies, and made it easier for small companies both to get contracts and to grow to meet the needs, we had so much success that I think it really turned around a lot of people's views about the small-business government contracting goals. In just one year, we created $100 billion for small businesses that way.
We want to hear what you think about this article. Submit a letter to the editor or write to letters@theatlantic.com.