Public College Prices Rose at the Slowest Rate in 30 Years
But don't worry. Next time the economy tanks, they'll shoot up again.
First, the good news. This year, the cost of college tuition rose relatively slowly. According to a new report by the College Board, at 4-year public institutions, the sticker price for an in-state student increased just 2.9 percent, the smallest hike in more than three decades. At private schools, it was a somewhat faster 3.8 percent. Here's what those bumps, on the far right in the graph below, look like in comparison to the previous nine years.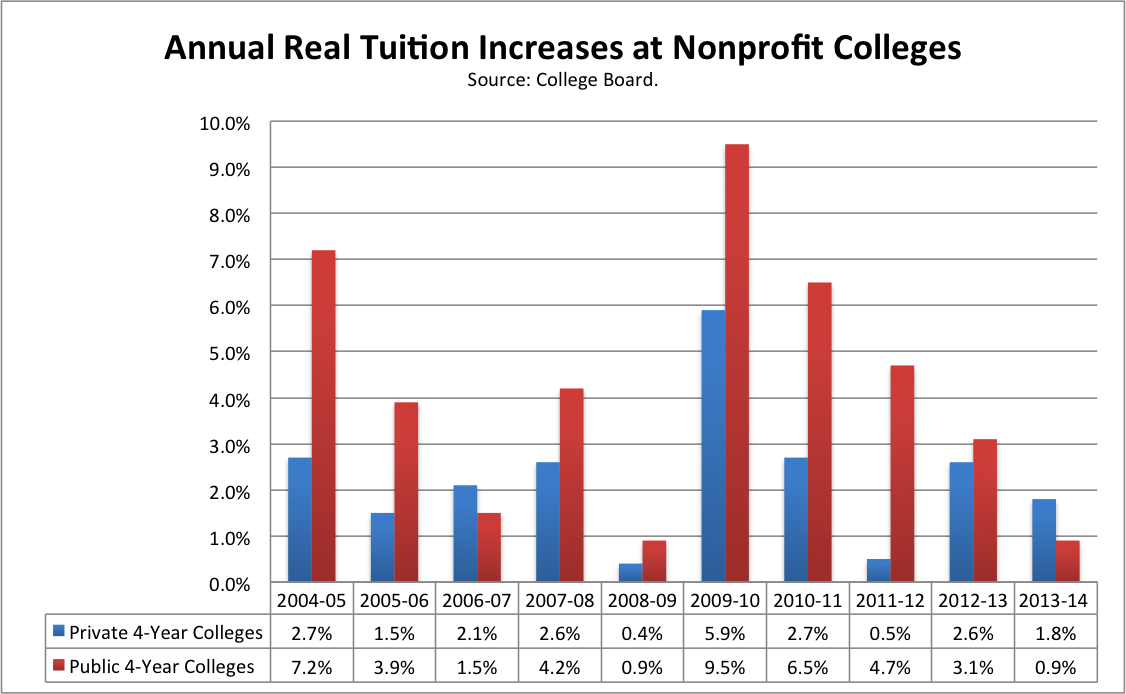 Now the bad news. There's not much reason to think that this slowdown is anything other than temporary. The College Board likes to argue that college price increases are "cyclical," meaning they move with the economy. When the U.S. falters and state budgets get cut, or endowments plummet, colleges raise prices. When the country gets back to health, price hikes become more modest. Right now, we're just at the bottom of the cycle. Unless something significant changes in academia, we'll likely see tuition rates take off on another gallop.
But "cyclical" is also a sort of funny word here. Most things that are cyclical rise and fall with U.S. growth. Take unemployment. When there's a recession, unemployment jumps. But it goes back down as soon as the economy starts humming again. College price increases, on the other hand, are more or less permanent.
And so, when you look at their long term path, you see this: the up, up and away curve.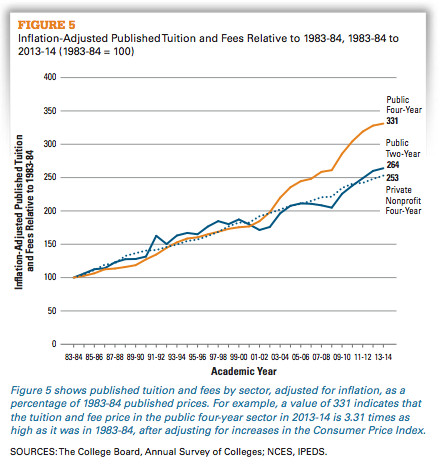 Or, more importantly, you see tuition gradually rising compared to family incomes. (A note: since the Census bureau doesn't have family income data for 2013 yet, I used the 2012 figure twice.)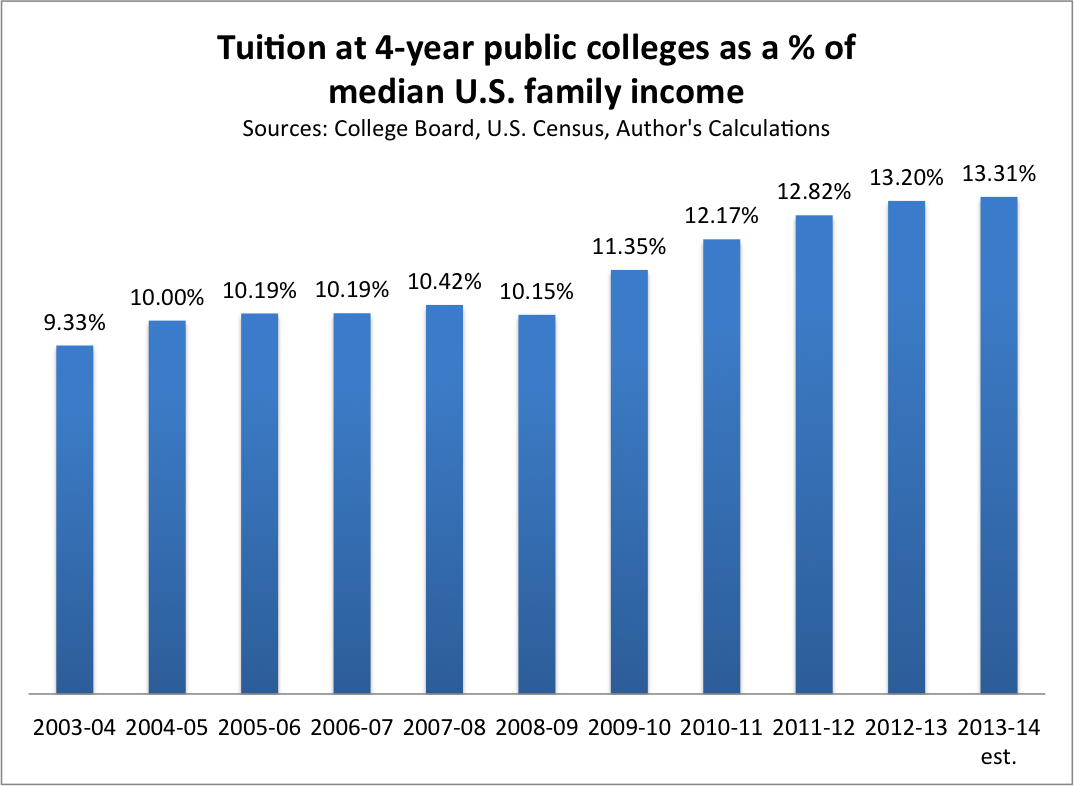 Of course, the typical family probably isn't paying 13 percent of their income toward's their child's college—grants from the government and from schools bring down the cost considerably. But the point remains: There's nothing really cyclical about the burden of paying for an education.