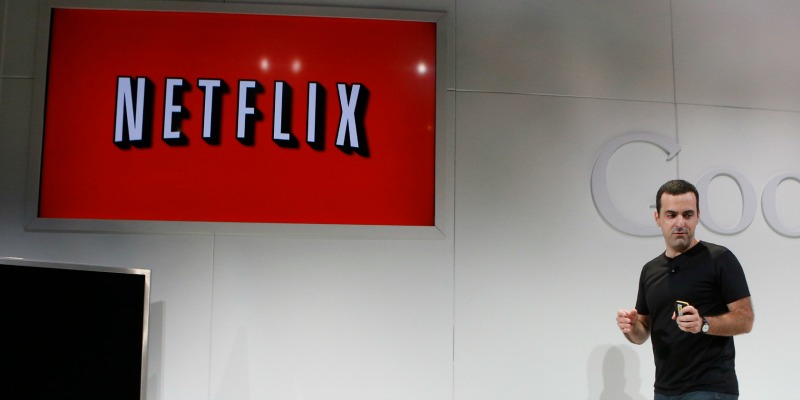 Reuters
Netflix is in serious talks with Comcast and other pay-TV providers to hop onto the cable bundle as a stand-alone channel. Add it to the list of tech companies—Apple, Google, Microsoft, Intel—who have internally debated trying to "disrupt" the cable TV business, but have wound up working with the cable companies (e.g.: Apple, Xbox) or simply built their own cable equivalent (Google Fiber TV). 
For those who already have cable, Netflix, and an Web TV box, this might change nothing. But it's a potential landmark moment in the pay-TV wars, precisely because it shows that the battle between Internet and traditional TV isn't as bloody as some analysts like to pretend—at least, not yet.
For a long time, the Netflix Question for the traditional pay-TV industry (e.g. the cable, satellite, and telco companies, which offer nearly equivalent services) has been: Is Netflix competition, or is Netflix complementary? In other words, are Americans switching to Netflix, or are they adding it while continuing to pay those monthly cable bills?
The simple math suggests that millions of families aren't cord-cutting. They're cord-keeping and adding accoutrements around it. Netflix has about 30 million U.S. subscribers, adding 6 million of those last year alone. Hulu Plus has more than 4 million monthly subscribers, and Amazon Prime has millions more subscribers (or, just as likely, millions of the same subscribers).