How Google Uses Data to Build a Better Worker
For the search and advertising juggernaut, human resources is more than human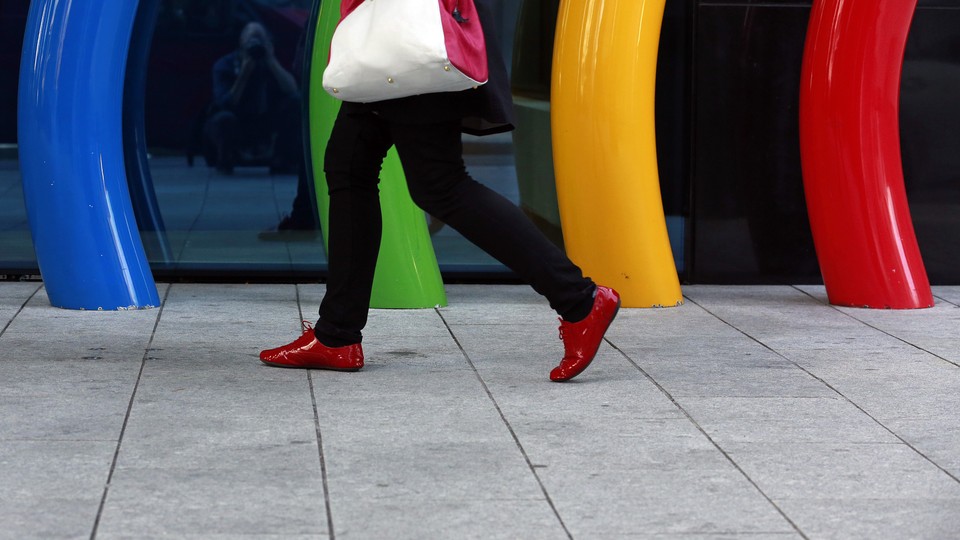 "I have charts and graphs to back me up. So f*** off."
Not the mantra you'd expect from your typical human resources representative. But every new hire for Google's People Analytics department, part of the company's HR function (which it calls People Operations), gets a laptop sticker emblazoned with this slogan. More than just an attention getter, it succinctly captures the profound difference in how Google addresses all matters related to people. Googlers maintain a firm belief that insights from data can systematically improve performance and leadership within the company's ever-growing empire.
While the rest of the world is waking up to analytics and the power of Big Data, Google has spent years methodically building one of the most refined performance-management engines in the corporate world.  Similar to any of the company's other departments, every People Operations project starts with a question to answer. Google's People Analytics team has posed questions that range from tactical issues ("What if we could decrease ramp-up time for new employees by a month?") to the existential ("What if all engineers were able to reach their potential for innovation?") to the seemingly outlandish ("What if working at Google increased your life span by a year?"). The questions lie at the heart of solving fundamental business problems related to managing the employee life cycle, maximizing employee's potential contribution, or improving Googlers' wellness.
The impetus for the company's data-based approach to the generally subjective domain of people decisions came from Laszlo Bock, Google's SVP of People Operations. Bock, who joined the company in 2006 after stints with GE and McKinsey, found a like-minded ally when he hired Prasad Setty to run the company's analytics department.  At first glance, Setty is an unexpected HR leader with his chemical engineering degree and quick admission that he found the softer courses in his MBA curriculum frustrating because people decisions tend to invite temperamental, emotional and subjective choices. Bock challenged Setty to bring the same rigor to people decisions that Google applied to its engineering analysis.
Recalling how Google once tested forty-two different color shades for the Google toolbar to determine which hue optimized click-through rates, Bock put a stake in the ground that has since differentiated Google's approach. As Setty recalled during our interview, Bock said plainly, "We need to be able to measure, to find out what does and doesn't work at Google rather than just adopt best practices."
Better-Than-Human Relations
Over the past six years, Setty has built his People Analytics department into the company's mainframe. While Google won't disclose its exact size, estimates are that Setty has dozens of employees including PhDs, hardcore technologists and ex-consultants. As Setty told us, "the combined power of the group is having the business people make sure we're solving the right problems, the stats folks ensure there' s rigor in how we do it and the technologists who make the solutions scalable and transparent."
Tackling Bock's challenge, the team's mission statement is for "all people decisions at Google to be based on data and analytics." While many companies seek to make data-based talent decisions, Google deploys the kind of rigorous, scientific testing and statistical analysis that is more common in university labs. Running real experiments, according to Setty, helps describe "a small but significant percentage of the variance in human behavior."
But Setty and his team learned early on while working on a project for Google's engineering department that leaders didn't want algorithms to replace human judgment. Rather than entrust important talent decisions to black-box calculations, Google's leaders asked Setty to focus on providing insights that could help decision-makers improve the odds of getting complex decisions right. As Setty explained, the models that result from his department's experiments explain normal or "average contexts" that won't apply universally. The goal of People Analytics is to "complement human decision makers, not replace them."
What Google Learned
Attracting, retaining and developing talent at Google is serious business, as the analytic team has demonstrated that exceptional technologists can have a performance differential of up to three hundred times an average employee.  Over the last half-dozen years, Setty's team has produced significant insights that have:
helped limit the number of interviews required (company analysis showed that more than four interviewers didn't lead to higher quality hiring),
revealed the optimal organizational size and shape of various departments,
shown how to better manage maternity leave resulting in a fifty percent reduction in defections,
created on-boarding agenda for an employee's first four days of work that boosted productivity by up to 15 percent
and produced an algorithm to review rejected applications (Google gets over two million applications every year) that has helped the company hire some talented engineers its screening process would have otherwise missed.
While the company keeps much of its analysis confidential, one of the high profile cases it shared was dubbed "Project Oxygen." First reported in the New York Times, as an "8-point plan to help managers improve," the list of leadership characteristics indicative of Google's high performers is less remarkable than how the analysis by Setty's team has since influenced people policies and processes at the company. Even Bock was initially unimpressed when he saw the list, which included management altruisms such as "have a clear vision" or "help your employees with career development."
But Bock's imperative to make people issues data-based was prescient and, for the first time, the study created belief among Google's highly technical employee base that leadership actually makes a difference in their world. (In its early days, Google famously eliminated all management positions declaring them unnecessary. The failed experiment didn't last long.)
Since then, the analytics team has worked with other parts of People Operations and the business leaders to make the eight leadership behaviors the basis for twice annual manager feedback surveys; they're probed further in the annual organization survey and are the criteria for the "Great Manager Award." Winners who are named great managers share a weeklong trip with their significant other and Google senior leaders. Rather than award cash or prizes, Setty says Google gives employees what they want most – time and exposure to other leaders. Setty explains that analysis of the company's annual survey, Googlegeist, demonstrates that Googlers prize opportunities to exchange ideas with senior leaders, and this interaction can have more of an impact on career satisfaction than the pace of their promotions.
Where Does High Performance Come From?
Setty's team is far from finished and has continued to expand its scope. The next big project will focus on what makes a high-performing team at Google. The fundamental questions the company is trying to answer include the ideal number and type of people on a team and how team dynamics impact output. These aren't new questions, and there's decades of academic literature that Setty's team will reference in its analysis. What makes Google's approach so different is that it's unwilling to stop there and simply rely on past research, conventional wisdom or industry best practice. The team is looking for unique insight into how these factors predict success at Google.
Ultimately, Setty's team is looked upon as a valued business partner because it brings hard data that can help leaders better manage the human dynamic. And it's not simply about productivity, but also about keeping the unique aspects of Google's culture that makes it such a desirable place to work.  After all, as Setty's team has proven, when employees are happier they perform better and stay longer.