Grad Students: The Few, the Proud, the Indebted
A recent report shows that graduate students generate nearly a third of all education debt.
Americans now owe more than $1 trillion in student loans. It's a big, beastly sounding number. But as I've written before, it's disproportionately driven by a smallish slice of learners and colleges.
And it's especially driven by graduate students.
Advanced-degree seekers make up only around 15 percent of all students in higher ed. But they were responsible for a whopping 32 percent of all federal borrowing in 2012-2013, according to a recent report from the Department of Education that breaks out grad students from other borrowers for the first time.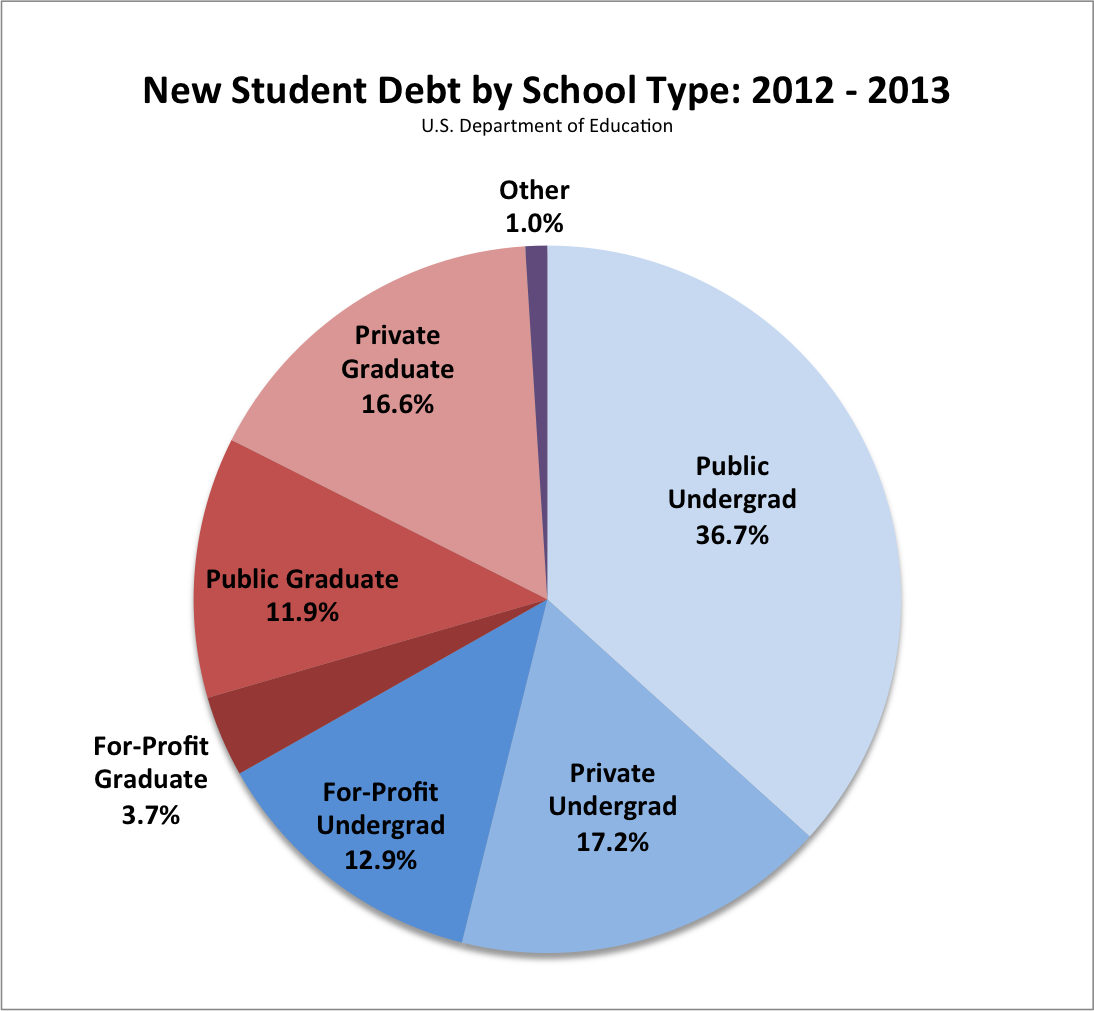 When you stop and consider it for a second, this all makes perfect sense. As a matter of habit, most of us probably think of student debt primarily in terms of undergraduates. But graduate-degree programs are extremely expensive and often don't provide much in the way of financial aid. Meanwhile, there's no cap on how much graduate students can borrow from the government. So they end up as a small but mighty segment of debtors.
That's cause for both relief and concern. On the one hand, the less debt undergraduates are piling on, the better, since they're the most likely to have trouble paying back their loans. On the other, there's no reason to celebrate the ridiculous cost of grad school. And beyond that, there's a good chance the government will end up having to write off a large chunk of these debts. Today, former students who enroll in an income based repayment program can have their loans forgiven after twenty years. The idea was designed as a safety valve for undergrads who leave school with high debts and low salaries. But, judging from the limited information we have available, it's likely attracting graduate students instead. And, let's be real, our student loan protections weren't really meant to be a windfall for JDs, or, for that matter, graduate schools themselves.
***
A quick hat tip/clarification: New America's Clare McCann noticed this story when the Department of Education's numbers were first released last month. If you look at both our posts, you'll notice the numbers are different. That's because of the government's recent revisions.