Apple Has 10 Percent of All Corporate Cash and More Profits Than the Three (Other) Biggest Brands Combined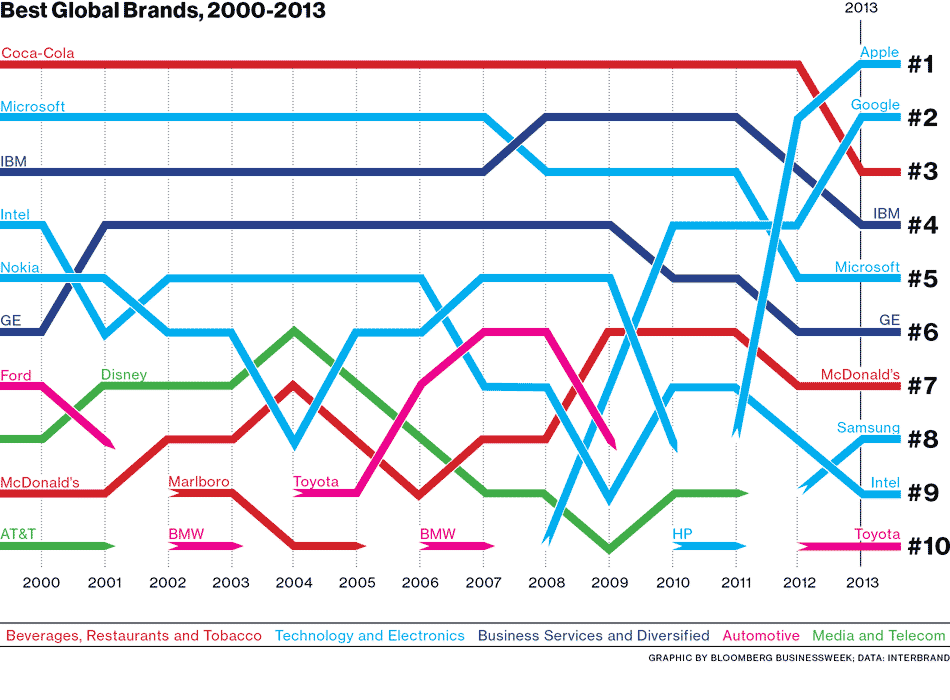 For the first time in the last 13 years, the biggest brand in the world isn't Coca-Cola, according to the Interbrand Best Global Brands survey. It's Apple.
More impressive, Apple's profits (or 2012 net income) are greater than the next three most powerful global brands—Google, Coca-Cola, and IBM—combined. Net income is not a perfectly clear way to measure corporate health and profit, but it's standard, and by this standard Apple's position atop the pyramid of global brands is all the more amazing considering that, unlike most of the names in the  chart above, it's selling a luxury product.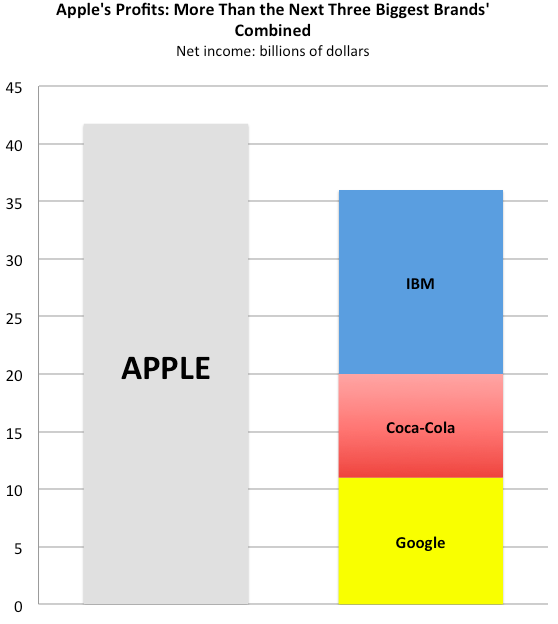 Take Samsung, the biggest smartphone maker in the world by sales. Samsung's revenue inched ahead of Apple last year, but its margins are much lower. In fact, Apple profits are just about equal to Samsung's profits ... plus the profits of Google, Coca-Cola, and McDonald's, three of the world's most famous brands.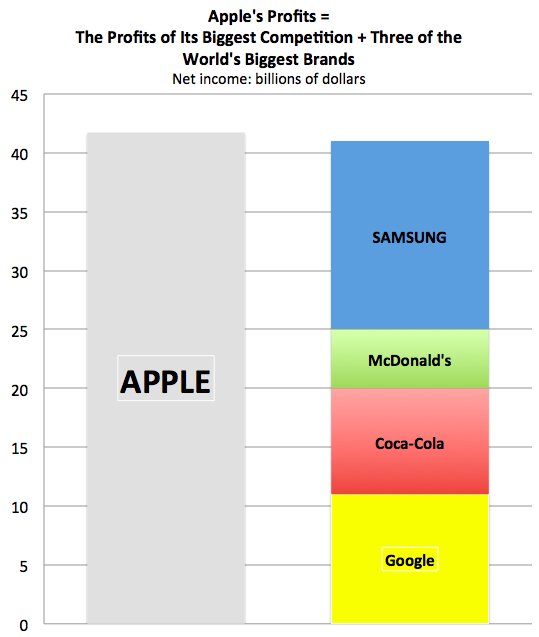 It's no wonder then, with Apple collecting such a bounty with each iPhone and iPad sale, that the company is sitting on $147 billion in cash. How much is $147 billion? It's more than the market cap of Amazon. It's 10 percent of all non-financial corporate cash and growing, as Quartz reported.
Apple might turn into the next decade's Microsoft: a massive money machine that specializes in tweaking one or two products and stops making new successful things, to the disappointment of investors and consumers alike. But today? What a massive money machine it is.