America's New $100 Bill Is Awesome (but Still Nowhere Near as Awesome as Kazakhstan's Currency)
Needs more Liberty Bell. (Holograms, too.)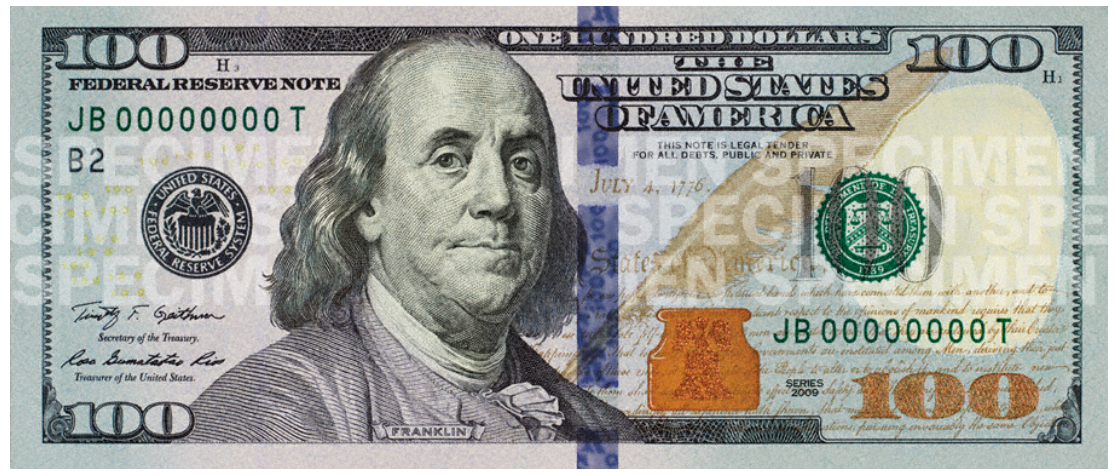 You're looking at it: Our new $100 bill, the product of more than a decade of research and development, and the most sophisticated piece of currency technology in U.S. history.
The note, which debuts today, includes two new features to thwart counterfeiters: (1) a "3-D" blue ribbon woven into the paper that, when tilted, shows 100s moving side-to-side or up-and-down; and (2) a camouflaged bell, seen within the copper inkwell above, that turns green when the bill is tilted. Larry Felix, the director of the Bureau of Engraving and Printing, called it "the most complex note the United States has ever produced."
But when it comes to currency art, the United States is still a second-tier talent. Our greenbacks are iconic, but in a world of dazzling polychromatic designs, they're stubbornly one-note.
Perhaps nothing that rolls out of our ATMs will ever compete with the patriotic phantasmagoria of Kazakhstan's currency, which looks like what would happen if you gave Robert Rauschenberg the keys to the Office of Printing and Engraving.
Let's start with the Kazakhstan 5,000 Tenge (about $32), the winner of the 2012 International Bank Note Society's Note of the Year. It has all the hallmarks of a Kazakh note: a combination of portrait (front) and landscape (back) orientation, a smattering of world-class security features woven into the art and the ink, and a sort of fever-dream-ish collage of national icons, from the Kazakh Eli monument, the president's residence, the national emblem, national flag, and, for good measure, two doves hovering over a pair of panthers.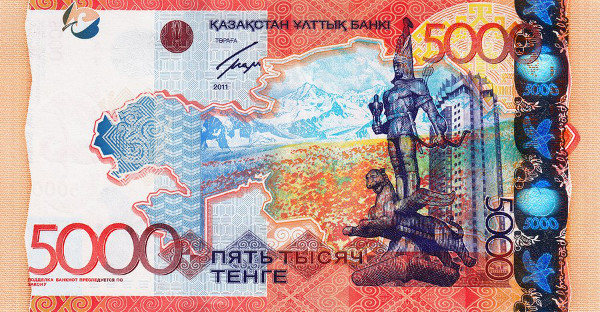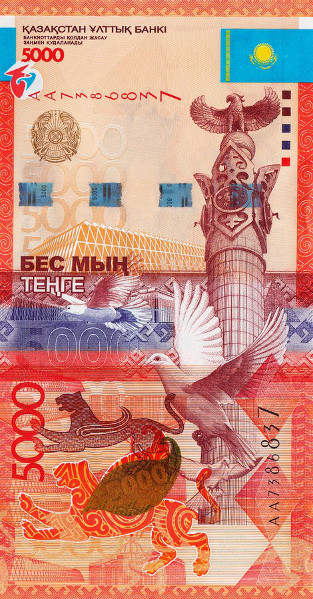 It's weird. It's confusing. It's amazing. More serene, perhaps, is the 10,000 Tenge note, named the bank note of the year in 2011 by IBNS.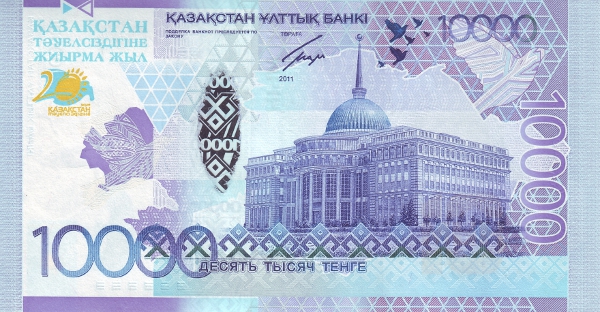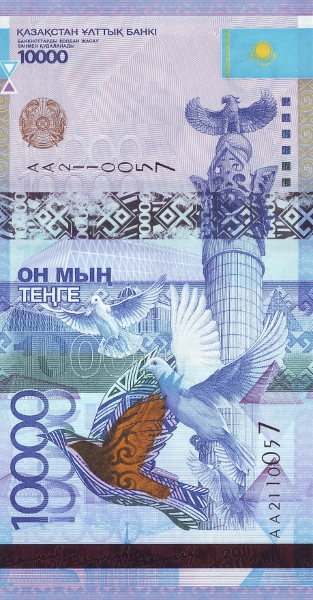 And here's Kazakhstan's nomination for the 2013 awards: a silhouette of the country opens up onto the Irtysh River while a holographic band along the right side displays a "stylized yurt." Below, more doves, more monuments, and four antelope outlines with four different colors.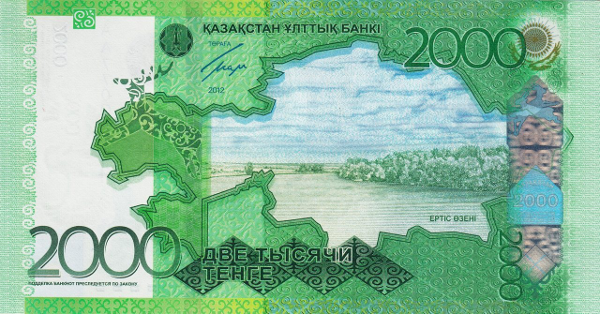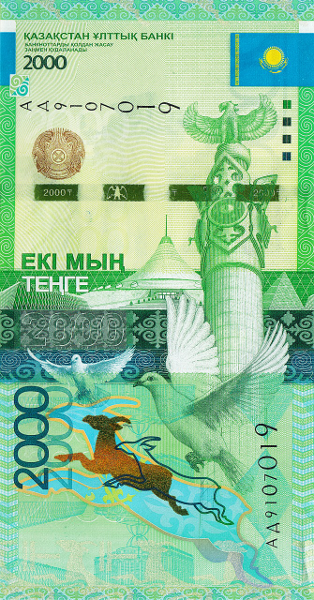 America's new $100 bill is a respectful modulation of a theme, but the fantasy worlds conjured on the Tenge notes are a qualitatively different art form. All Kazakhstan's currency does is look classy, evoke complexity, change its outfit every year, and win every award. It's like the Meryl Streep of international bank notes.