Nancy Diao works part time, for a small stipend, at a Bay Area education nonprofit. But at 60, Diao isn't your average intern. She's a former executive who will spend her fellowship year at Breakthrough Collaborative serving as acting chief operating and chief financial officer.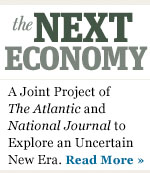 Diao didn't feel ready to retire when she left Wells Fargo last year. "I had a hard time saying 'I'm retired,' because I'm not, mentally," she says. She didn't want to return to banking, though; she wanted to find meaningful work that would still allow her to spend time with her two young grandchildren.
Millions of baby boomers, like Diao, don't want or can't afford to check out of the workforce at age 65. And many are seeking a transition into work that has a social impact. The San Francisco-based Encore.org helps older workers make that transition by pairing them with nonprofits in need of their private-sector expertise for a fellowship year. It's an arrangement that fits the needs of all participants, and it has broader ramifications: As the population ages, keeping older workers in the workforce could boost the economy, alleviate retirement insecurity, and ease strain on the social-safety net.
In 2009, President Obama signed a law that--inspired by Encore.org's model--allowed for the creation of federal fellowships for those 55 or older in every state. Funding has yet to be appropriated for the program, but that hasn't stopped Encore.org from creating a 20-city network that placed 200 fellows last year. The organization estimates that 31 million Americans ages 44 to 70 want to find work with a bigger social impact.