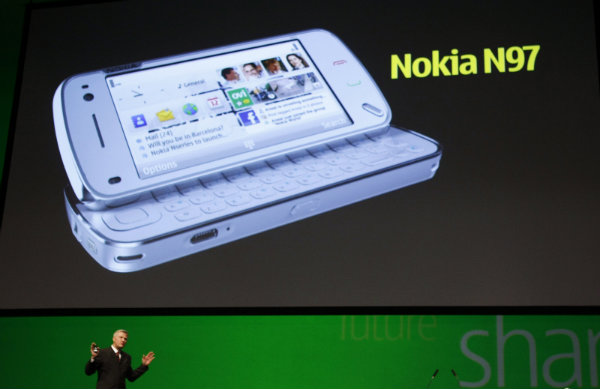 Yesterday, Nokia announced the sale of its handset division to Microsoft, bringing the the brand's five-year decline to its inevitable conclusion. The timing was fitting. Just last month, industry analysts at Gartner announced that global smartphone sales had officially overtaken dumb-phone sales.
And the story of Nokia's fall is also the story of the smartphone's rise.
Nokia's share of the worldwide mobile market peaked at 40 percent in 2008, the same year that iPhone sales truly began to soar, and not long before Samsung debuted its first Android device. Despite an impressive history of innovation—it was a pioneer in wireless infrastructure, was perhaps the first company to transform cell phones into fashion accessories, and actually created the first smartphone back in 1996— Nokia never really successfully transitioned into the new age. There are a litany of reasons for why that have to do with the nitty gritty of corporate management and strategy (a big one: management miscalculated that it could survive largely by selling dumb phones to the developing world). But the biggest problem was simpler: Nokia was a phone company in a world that had stopped buying phones. Instead, we buy small computers that can also make calls.