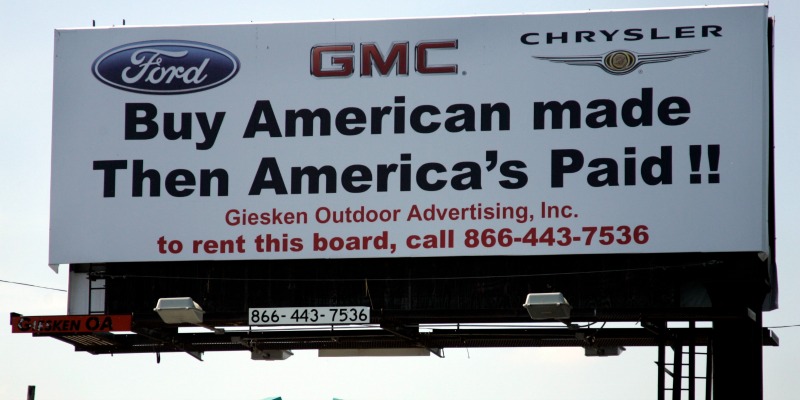 America's amazing car recovery explains the U.S. economy, I wrote this morning. But how does the U.S. economy explain America's amazing auto recovery?
Here's the answer, gleaned from the highlights of a GM research presentation shared with The Atlantic, with annotations from me to guide you along.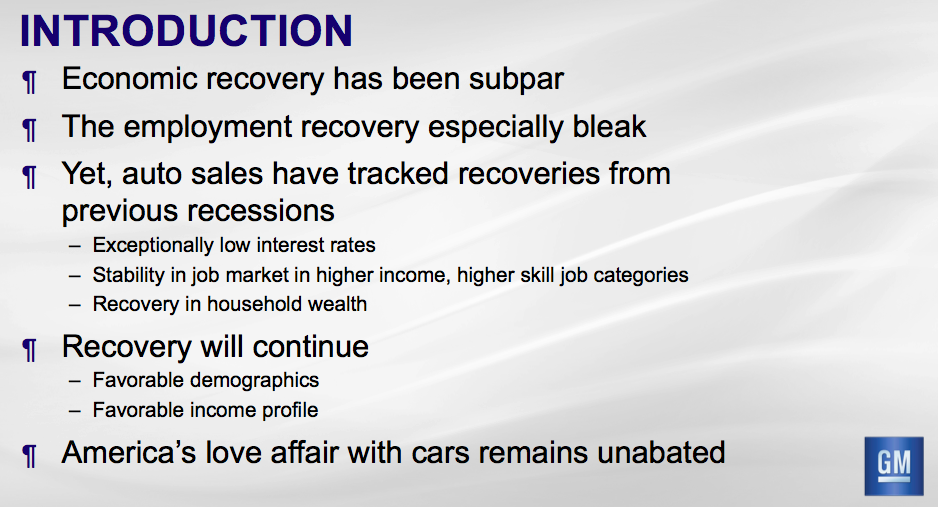 The Car Market Has Been Amazingly Resilient
1. The overall recovery stinks.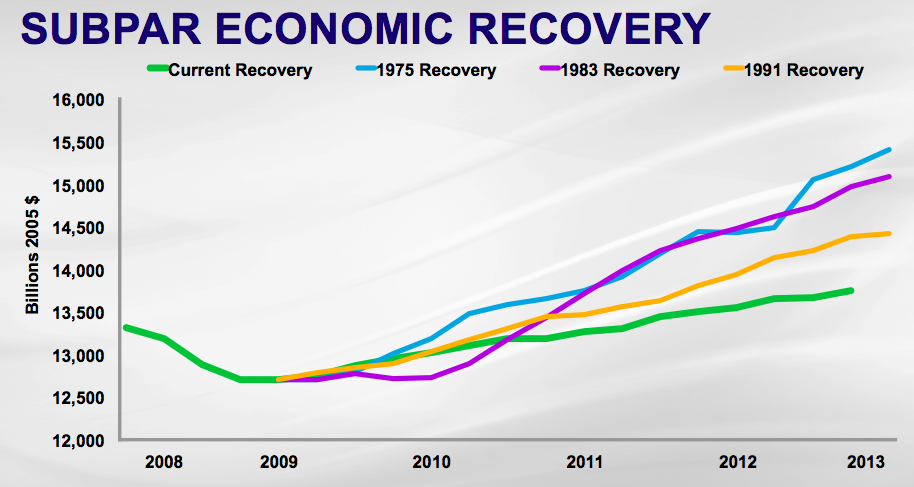 2. The jobs recovery stinks more.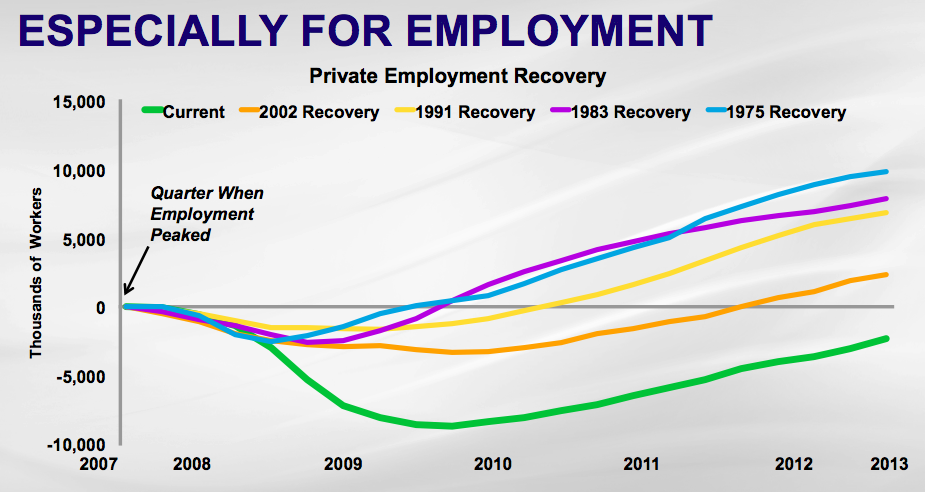 3. But auto sales have kept pace with past recoveries, even if overall growth has not. The car industry has accounted for 15 percent of post-2009 GDP growth -- pretty astonishing, considering total vehicle output is just 3 percent of the economy.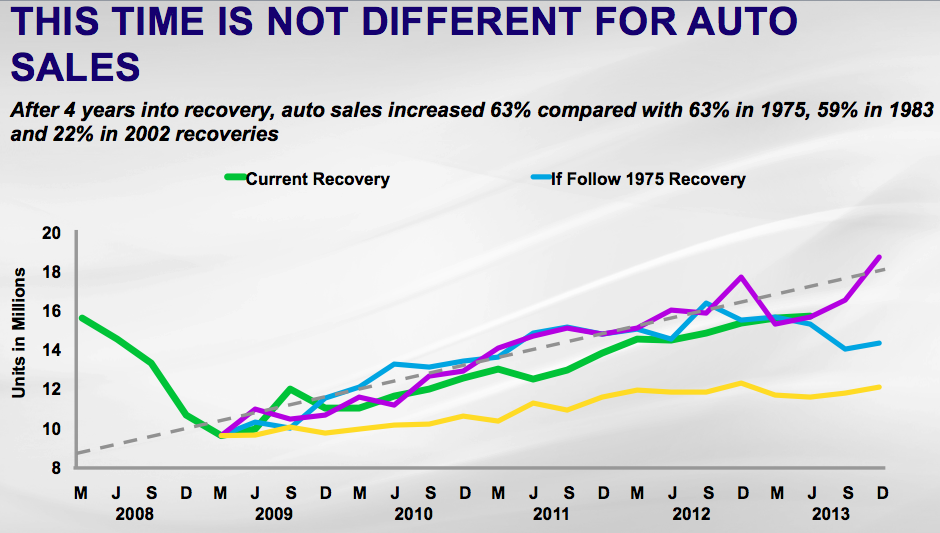 Cars Are Getting More Expensive
1. The total cost of operating a car keeps going up.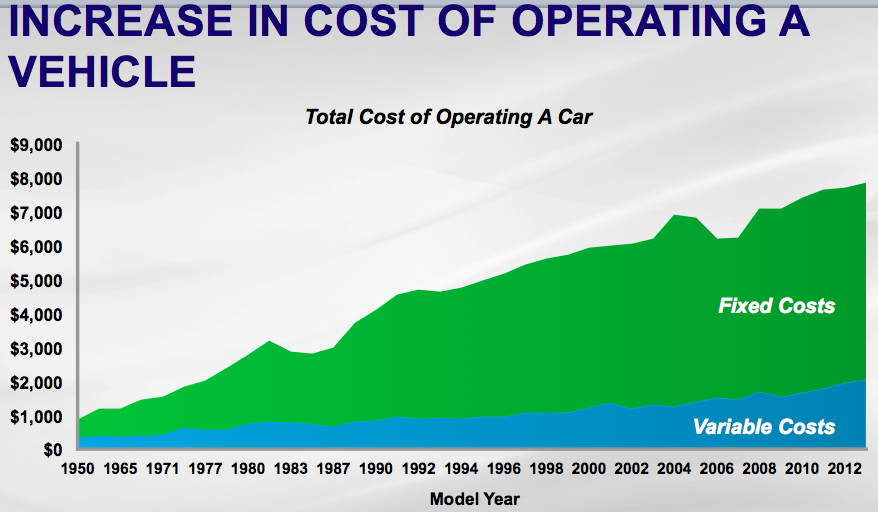 2. The inflation-adjusted price of an average new vehicle is near all-time highs.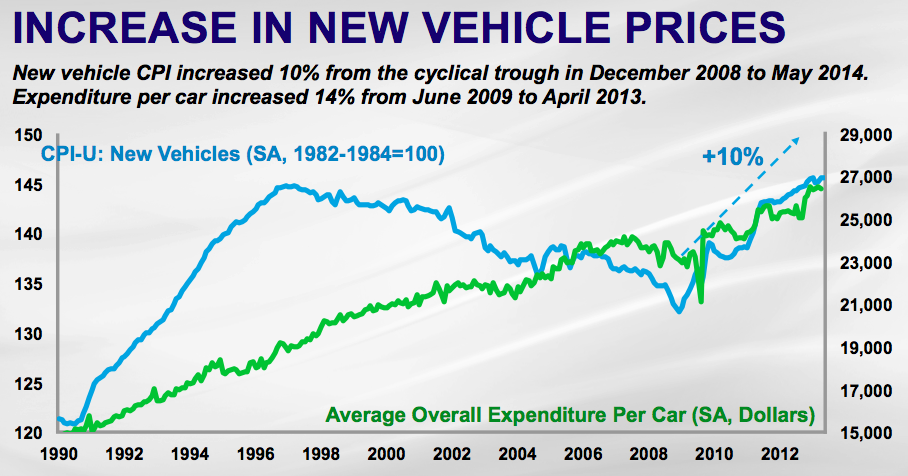 3. Meanwhile, inflation-adjusted gas prices have scarcely been higher, even though we're coming out of a deep recession. (So, it's not just the price of a car that's going up; it's the price of running a car.)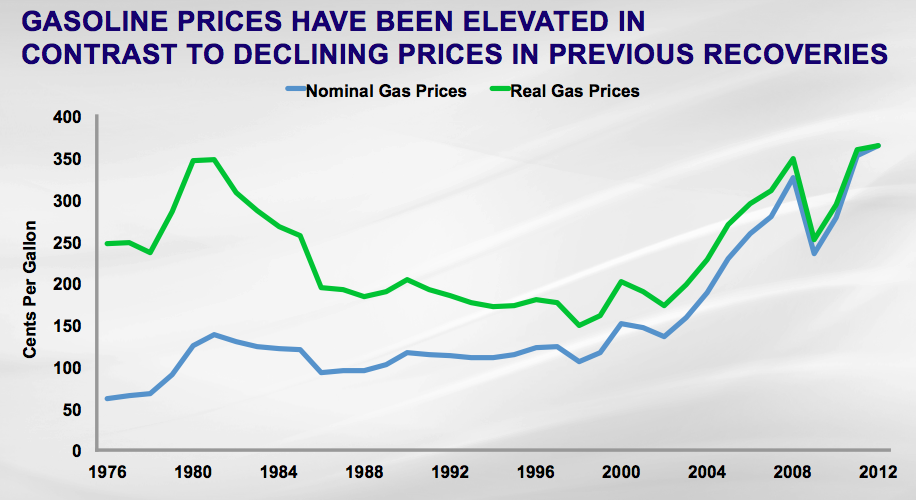 As a Result, the U.S. Car Market Is Getting Older and Richer
1. The median household income of a new car- or truck-buyer is 74 percent higher than the overall median household income.