The Dubious Future of the American Car Business—in 14 Charts
From a GM presentation, here's a brisk guide to today's auto industry and how it's in danger of leaving behind the poor and the young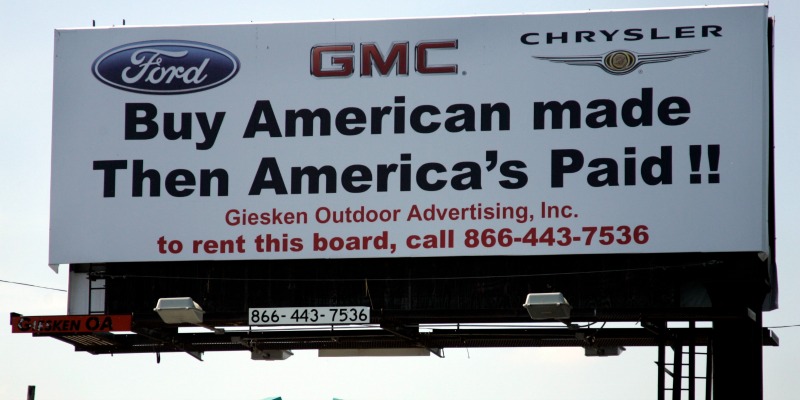 America's amazing car recovery explains the U.S. economy, I wrote this morning. But how does the U.S. economy explain America's amazing auto recovery?
Here's the answer, gleaned from the highlights of a GM research presentation shared with The Atlantic, with annotations from me to guide you along.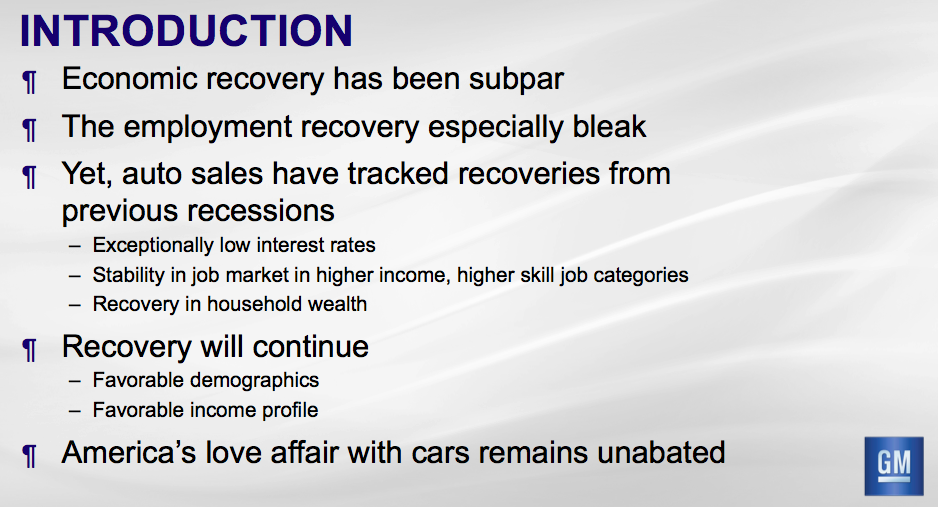 The Car Market Has Been Amazingly Resilient
1. The overall recovery stinks.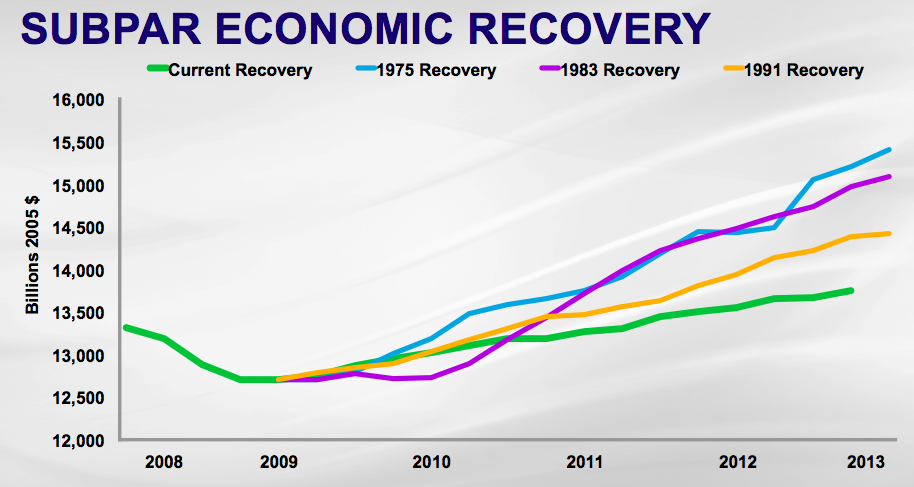 2. The jobs recovery stinks more.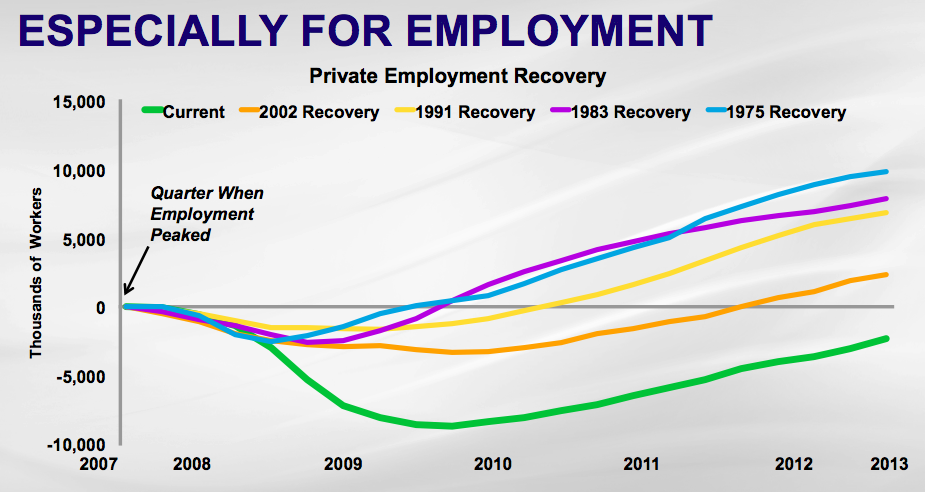 3. But auto sales have kept pace with past recoveries, even if overall growth has not. The car industry has accounted for 15 percent of post-2009 GDP growth -- pretty astonishing, considering total vehicle output is just 3 percent of the economy.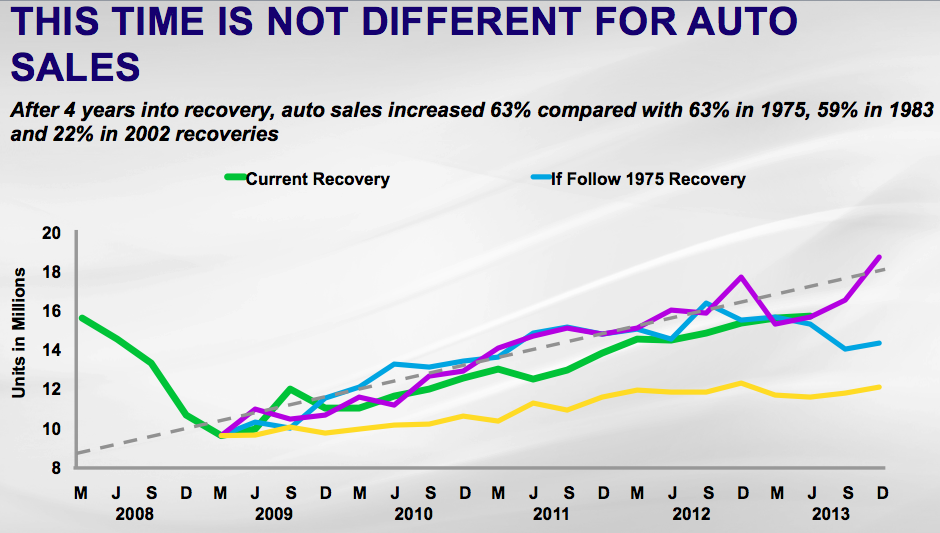 Cars Are Getting More Expensive
1. The total cost of operating a car keeps going up.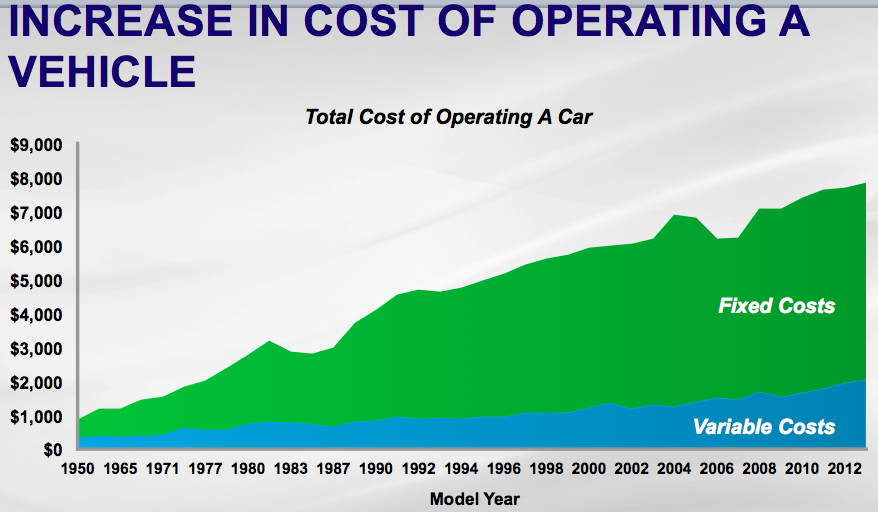 2. The inflation-adjusted price of an average new vehicle is near all-time highs.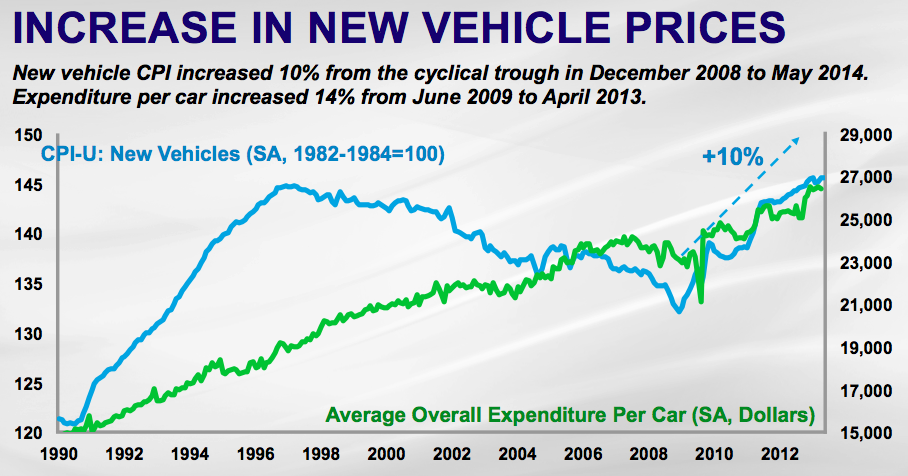 3. Meanwhile, inflation-adjusted gas prices have scarcely been higher, even though we're coming out of a deep recession. (So, it's not just the price of a car that's going up; it's the price of running a car.)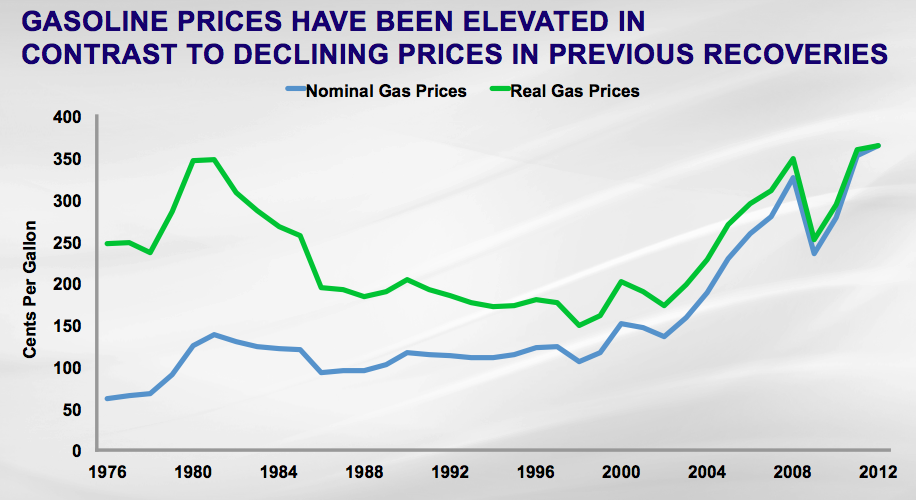 As a Result, the U.S. Car Market Is Getting Older and Richer
1. The median household income of a new car- or truck-buyer is 74 percent higher than the overall median household income.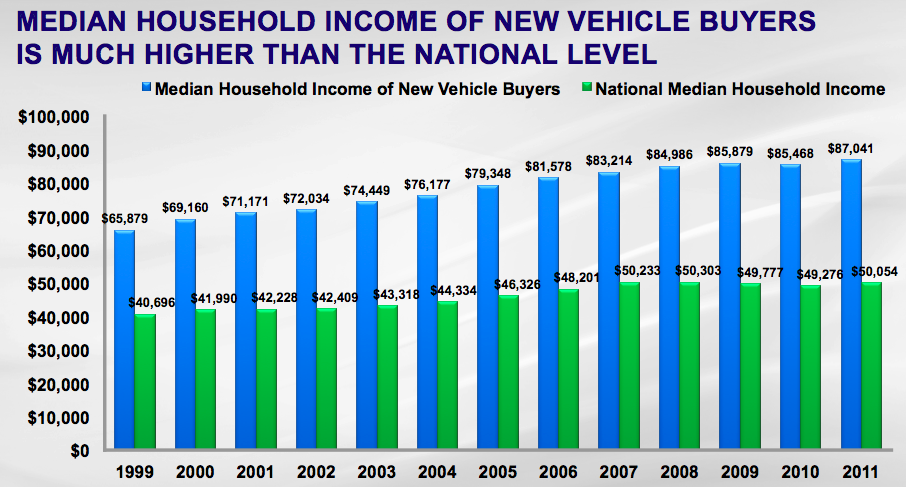 2. The people most willing new new cars are over 55. Incredibly, the 65+ cohort might be the most bullish post-recession car market in the country.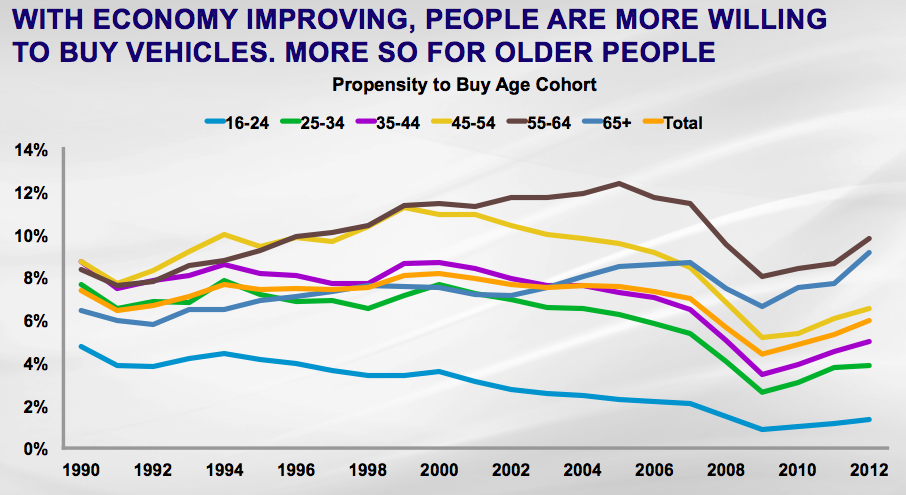 Do Young People Care About Cars?
1. Licensed drivers are rising or steady among every age cohort, except the 16-24 group, where it's simply plummeting. Why?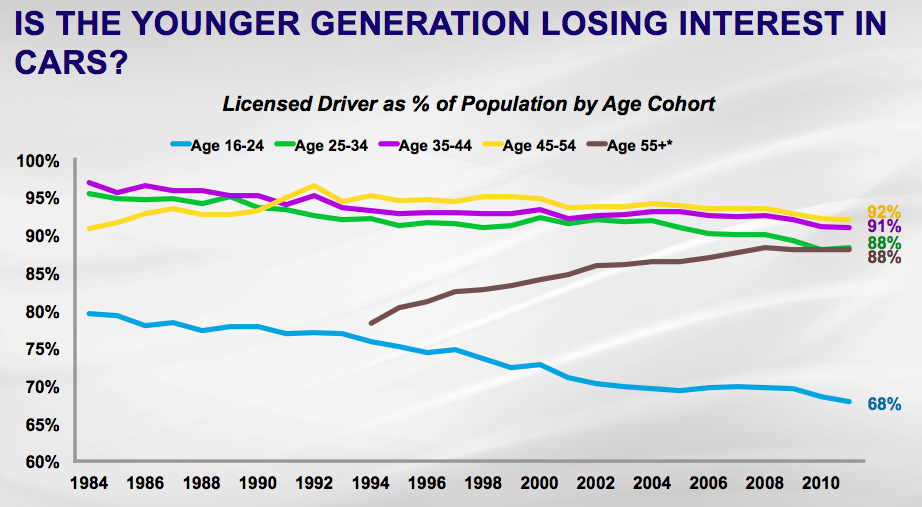 2. Cars are expensive. Not just buying them (remember, average real car prices are near all-time highs), or paying for gas (gas prices are pushing all-time highs, too), but insuring them, too, especially for young people when you consider how little they earn.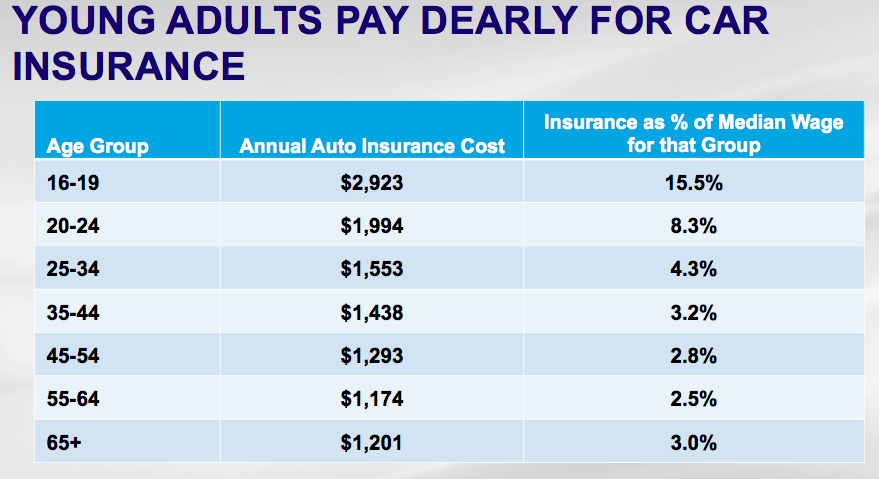 3. The growth in student loans in the last decade among younger Americans has crowded out other loans, like for cars and houses. In this way, young people have traded investments in habitation and transportation for investments in education -- in their own human capital.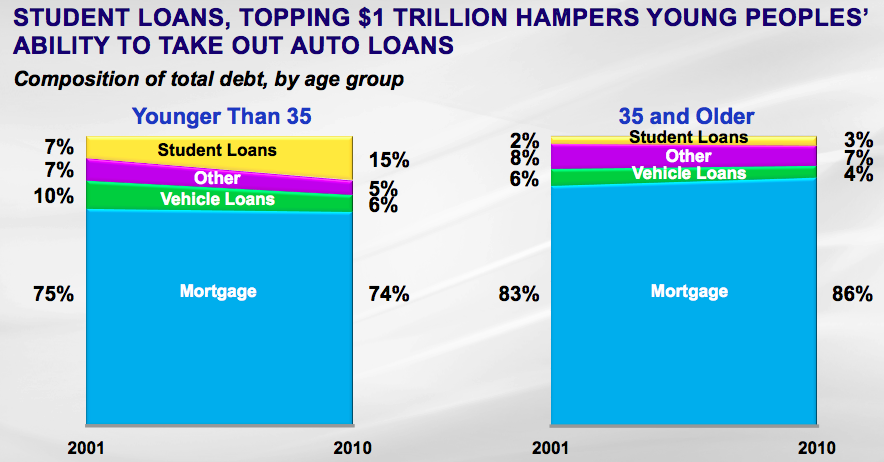 3 Reasons to Be Optimistic
1. Despite income stagnation, there is still a solid number of households with the means to afford a new car.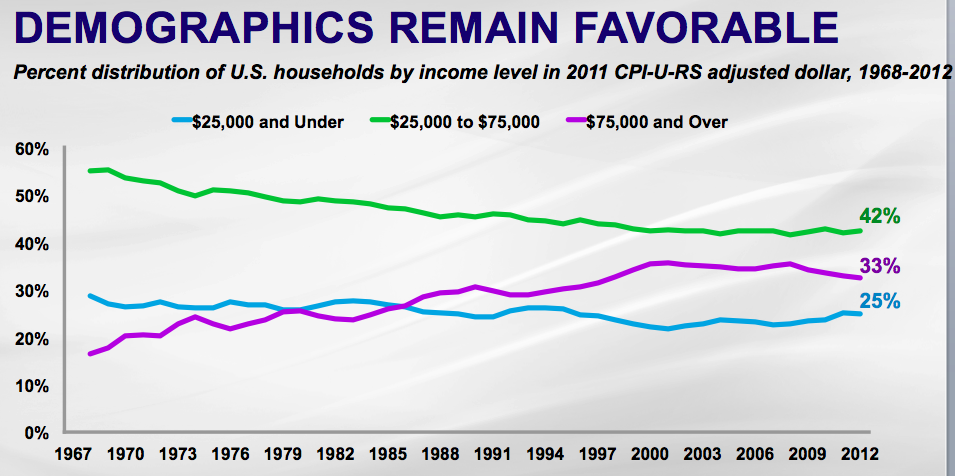 2. Americans can hold on to their old cars for only so long, and, like a pinched hose snapping to, there seems to be plenty of pent-up activity ready to be unleashed.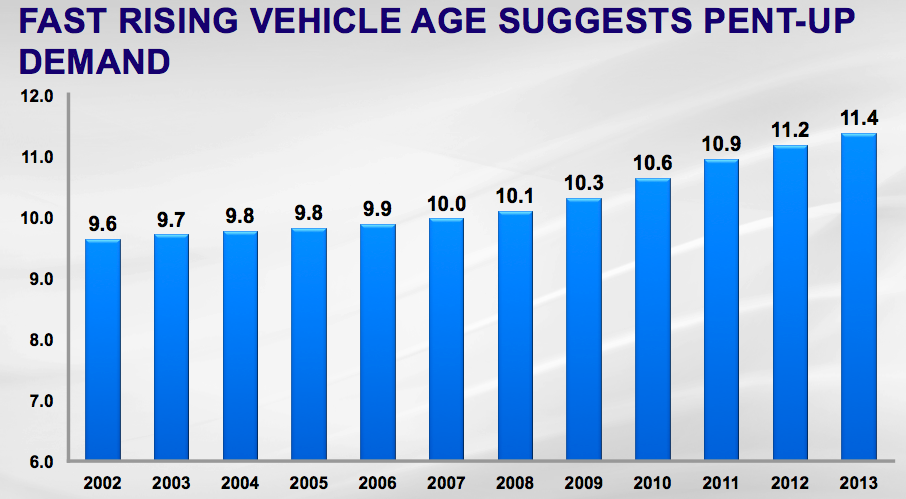 3. The historic trend line of auto industry growth suggests there's still running room for the largest manufacturers.