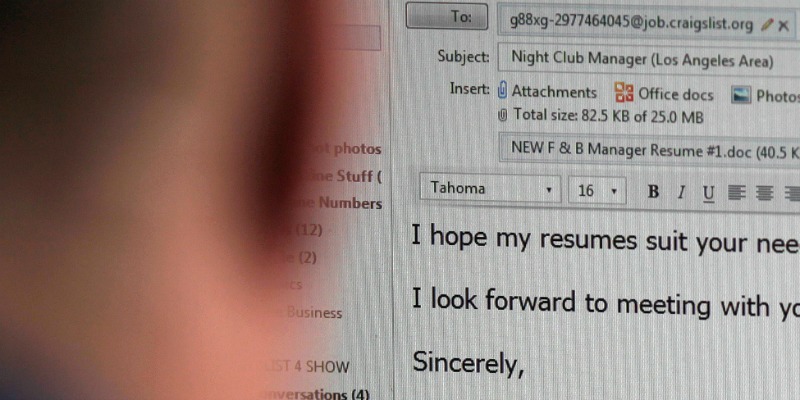 REUTERS
Leonardo da Vinci created some of the most resonant objects of our time -- the Mona Lisa, the Last Supper, the giant crossbow -- but perhaps his most inescapable legacy, the invention you might come across every few weeks, is the résumé. According to legend, da Vinci is said to have created the first CV when applying for a job from the Duke of Milan.
Five hundred years later, his invention is the currency of human resources departments and the bane of many job prospects. But it is nothing compared to the other half of the white-collar-job application: the cover letter.
Never quite defined, but always somehow crucial, the cover letter is now the subject of both anxiety and punditry. A recent opinion from an employer in Slate summarized the cover letter's preeminence: "If I hate a cover letter, I won't even look at a résumé." But there is also evidence that cover letters are nothing but adornments. A survey conducted by reCareered found that 90% of hiring contacts surveyed simply ignored every cover letter sent to them.
Da Vinci's invention is durable because it is so practical. Understanding a prospective employee's past is a reasonable way to predict his or her future success. But the purpose of the cover letter is murkier. It is, ostensibly, to introduce the human being behind the accomplishments—yet, using the formal letter as the method to represent the modern applicant might obscure more than it reveals. Some employers are starting to see that and moving to alternate ways to evaluate candidates. But the vast majority of white-collar jobs still require one-page personal statements.