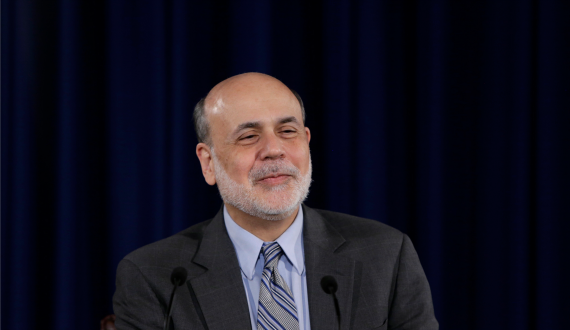 Surprise! The Fed isn't cutting back on QE3 yet (Reuters)
Ben Bernanke cares nothing for your portmanteaus.
After telling markets for months that it would soon reduce (or, in financial lingo, "taper") its bond-buying, the Fed surprised investors by not doing so on Wednesday. It will keep buying $85 billion of bonds a month. At least for one more month. So much for the "Septaper" -- get it, tapering in September -- that most had assumed was a fait accompli.
Not tapering changed everything by changing nothing. See, the Fed didn't change how many bonds it's buying each month. And it didn't change its promise to keep rates at zero at least until unemployment falls to 6.5 percent. But since markets expected it to start buying fewer bonds, not doing so was a positive shock. Stocks jumped, and borrowing costs fell fast. Thanks, Helicopter Ben!
So why didn't the Fed taper like it had hinted it might -- and what does all of this mean now? Let's tackle that below.
Why no Septaper? 
The short version is it didn't make sense. The longer version is it didn't make sense, because the recovery is still rotten — and might get even more so. The pointless and premature austerity of the past year has certainly kneecapped growth, but the even more pointless and potentially destructive wrangling over funding the government and lifting the debt ceiling could really cripple growth. The Fed won't be willing to withdraw any stimulus until House Republicans give up their fantasy of using a government shutdown or debt default as leverage to defund Obamacare.