BlackBerry is all but gone.
Fairfax Financial Holdings has offered to buy the company for a paltry $4.7 billion. That's 6 percent of BlackBerry's peak value, which it hit in 2008, as this Quartz chart beautifully shows.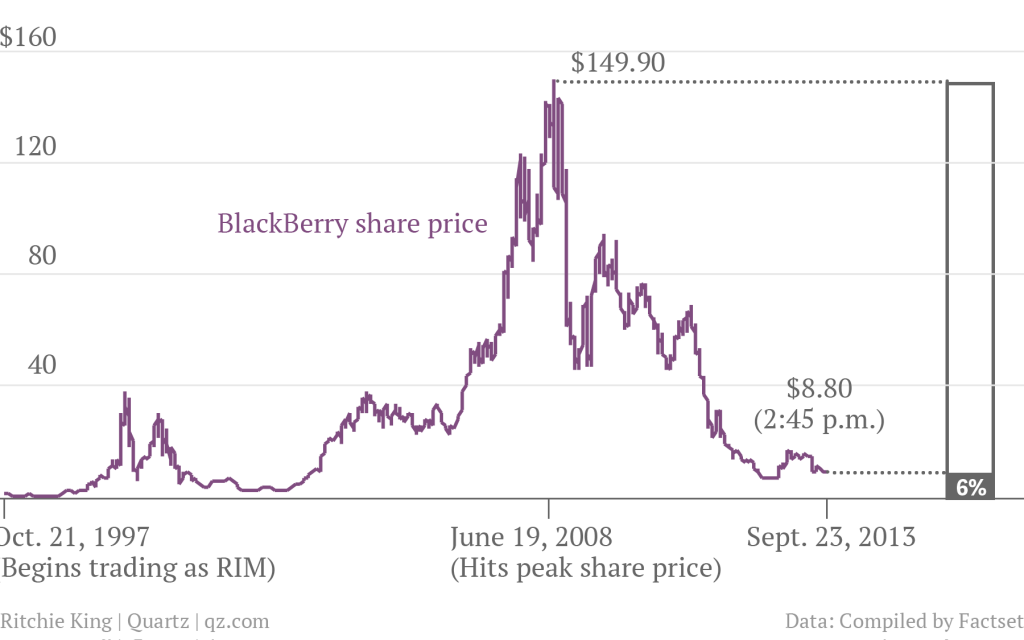 In 2008 and 2009, BlackBerry controlled nearly 50 percent of the smartphone market, about the same as Android does today. Today, it owns hardly more than 2 percent. Via WSJ:
Benedict Evans' look at mobile messaging apps shows an even more astonishing figure: In the last two years, BlackBerry has been eclipsed by, not only Instagram, but also texting app Whatsapp.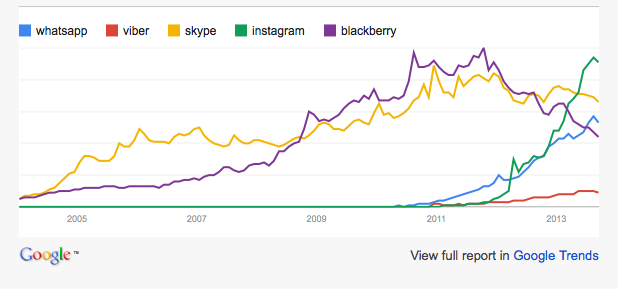 We want to hear what you think about this article. Submit a letter to the editor or write to letters@theatlantic.com.
Derek Thompson
is a staff writer at
The Atlantic,
where he writes about economics, technology, and the media. He is the author of
Hit Makers
and the host of the podcast
Crazy/Genius
.