Skills for America's Future, a policy initiative run out of the Aspen Institute, was created in 2010 as a spin-off of President Obama's Jobs Council and was originally led by longtime Obama supporter Penny Pritzker. With Pritzker now installed as the new Commerce secretary, Aspen announced earlier this week that the skills-training program will continue with executives from Snap-On and Gap at the helm.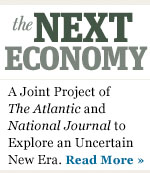 In the wake of that news, National Journal talked with René Bryce-Laporte, the outgoing program manager for Skills for America's Future, about the challenges of training workers in an economy where employees can expect to develop new skills consistently throughout their careers--even if they have the increasingly rare experience of staying in the same field or even with the same company. Bryce-Laporte has spent more than 15 years working in policy and advocacy around the issues of providing social and economic opportunity to low- and middle-income Americans. Edited excerpts of the conversation follow.
The U.S. has an unemployment rate over 7 percent, yet as we've been traveling around the country, we constantly hear from employers that they can't fill positions, particularly those that require higher skills. How is that possible?
One of the reasons Skills for America's Future was started was that the Jobs Council kept hearing from employers concerned that they had jobs remaining open because they couldn't find workers with the skills they needed. The idea was to create an initiative to work with community colleges, and to promote partnerships between them and businesses to match education and training to employment opportunities.