The Giant Assumption Behind the Entire Entertainment Business: Cable TV Is Invincible
America's largest media and entertainment companies are richer than ever. But their profits overwhelmingly rely on an anxious business model.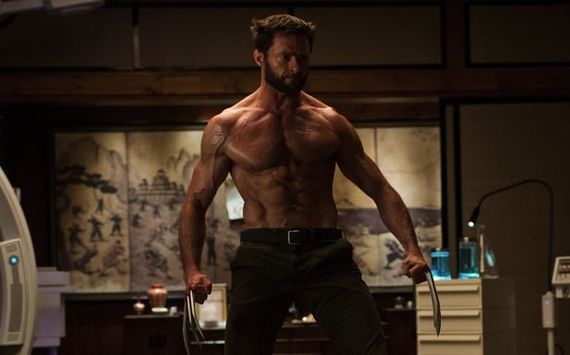 REUTERS
America's biggest entertainment companies all reported how rich they are this week, and, well, gosh, they are spectacularly, mind-blowingly rich. All for the same two-letter reason.
TV.
Disney crushed it again, with cable TV serving as "the biggest source of revenue and profit for the company." 21st Century Fox, the fresh-faced News Corp spin-off, delighted investors with nearly $1 billion in profit, "led by 25 percent growth at the cable networks unit." At Time Warner, quarterly income nearly doubled, "fueled by strong revenue growth at the media conglomerate's cable TV networks."
The numbers are new, but the story is old, and regular readers here know it by heart. What you might casually call "the entertainment industry" is really just a smattering of businesses orbiting around the glowing, growing orb of cable television. Disney is not a movie company. It's a TV company that also makes movies and rides. 21st Century Fox, cleaved from News Corp, takes more than 87 percent of its profits from its cable and broadcast businesses. Time Warner's name resembles a publisher married to a film studio, but cable TV claims at least three-quarters of its 2012 income.
It's been all jubilee and confetti cannons for the biggest entertainment companies this week. But there's trouble off-stage. Time Warner Cable (not Time Warner, the entertainment company, but TWC, the "pipes" company) has blacked out CBS in major cities over a fee dispute. Meanwhile, Dish is pushing back against ESPN's demands for the highest carriage fees in the country, which could theoretically result in a blackout, as well. In the past year, Viacom has fought and eventually resolved the similar wars with Cablevision and DirecTV.

The big assumption underpinning the theory of an expanding cable-entertainment universe is that the bundle is not only forever but also forever-growing. Every month, 100+ million households pay about $35 in subscription fees out in their cable bills to a handful of media conglomerates (led by Disney, Time Warner, and Fox). That's a $40 billion annual flat tax for TV. But the same way you can't raise taxes forever, there is a limit to how much more media companies can squeeze from America's cable bills, especially with slow household formation and putrid income growth.
Think of the problem on three levels. At the top, we have a spectacularly successful entertainment oligarchy receiving tens of billions of dollars from TV-paying households and still asking for more. At the bottom, we have an unspectacular and fairly static pool of disposable income among middle-class American households. And in the middle, we have the cable and satellite companies, crouched over that static pool of money while they're forced to pay up more and more to the people who actually make the TV.

To call this situation untenable would be an exaggeration. Can we settle on uncomfortable? There is so much money, so much margin (even for the cable companies like Comcast and TWC), and so much devotion to television that it'd be crazy to predict the imminent end of anything. Still, the economic assumption underpinning the entertainment industry is that these cable fees and customers can grow forever. And, well, forever is a long time for uncomfortable to last.