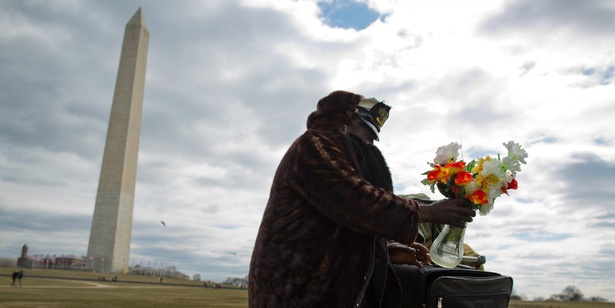 Despite a housing crisis, a great recession, rising income inequality, and elevated poverty, there is some good news among the most vulnerable segment of American society. America's homeless population – an estimated 633,000 people – has declined in the last decade.
This seems incredible – perhaps literally, so. The National Alliance to End Homelessness, a leader in homelessness service and research, estimates a 17% decrease in total homelessness from 2005 to 2012. As a refresher: this covers a period when unemployment doubled (2007-2010) and foreclosure proceedings quadrupled (2005-2009).
It's equally shocking that politicians haven't trumpeted this achievement. Nor have many journalists. Yes, there's a veritable media carnival attending every Bureau of Labor Statistics "Jobs Report" on the first Friday of the month. We track the unemployment rate obsessively. But the decline in homelessness hasn't attracted much cheerleading.
And what about the presidents responsible for this feat? General anti-poverty measures – for example, expanding the Earned Income Tax Credit -- have helped to raise post-tax income for the poorest families. But our last two presidents have made targeted efforts, as well. President George W. Bush's "housing first" program helped reduce chronic homelessness by around 30% from 2005 to 2007. The "housing first" approach put emphasis on permanent housing for individuals before treatment for disability and addiction.