If You Love Netflix, Thank Cable
Just about everything that you love about Netflix (its affordability, its variety, its ability to take risks) is made possible because of just about everything you hate about cable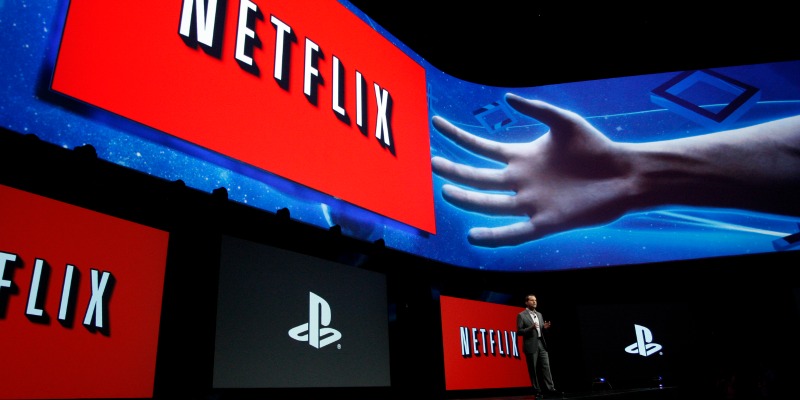 Kevin Spacey gave a great, great speech recently about the TV entertainment business. "We have learned a lesson that the music industry didn't learn," he said. "Give people what they want. When they want it. In the form they want it in. At a reasonable price. And they'll more likely pay for it rather than steal it."
It's an awesome clip. Seriously. Give this man a TV show. Or, better, a TV network.
But the reaction has been less awesome. "Everyone in the tech industry is passing around this video of Kevin Spacey talking about how Netflix (and other tech companies) will blow up the traditional TV industry," Nicholas Carlson and Jay Yarow write at Business Insider.
I'm sorry to return here to my regularly scheduled role as the grumpy uncle of TV economics, but ... no. Kevin Spacey is not talking about that. He's talking about writing and filming great stories, putting them on digital platforms that allow audiences to watch them on big screens and small screens, live and delayed, binged whole or nibbled slowly.
He's not talking about blowing up the traditional TV industry. That's not what he wants.
Think about what Kevin Spacey really wants: a network with enough money to make his great, expensive series. That requires a company with a dependable revenue stream to take a bet on a risky project. Netflix has a dependable revenue stream from nearly 30 million paid subscribers. It buys TV rights off media companies who don't (yet) charge utterly usurious rates to Netflix, because they're making the vast majority of their revenue from live programming and syndication on pay-TV -- that is, from the cable bundle, doubly financed by cable bills and adjacent advertising.
Netflix could afford to pay full-price for "House of Cards" precisely because it was getting a discount on everything else. Its business model thrives because of -- not in spite of --the traditional TV industry.
The 100 million households paying for cable are subsidizing the entertainment on Netflix. This subsidy allows Netflix to charge an affordable-enough monthly rate so that they can attract a truly mass audience. Just about everything that you love about Netflix (its affordability, its variety, its ability to take risks) is made possible because of just about everything you hate about cable, whose high cost and refusal to offer a la carte creates high margins for entertainment companies, who auction the scraps to Netflix, Amazon and other Internet video companies.
The instinct among some tech writers to implicitly root for Netflix over the traditional cable industry is understandable. Netflix is cheap and easy to use. Cable is expensive and remote controls are terrible. Netflix's affordability and its willingness to take risks are both made possible by the same traditional TV business they're threatening.