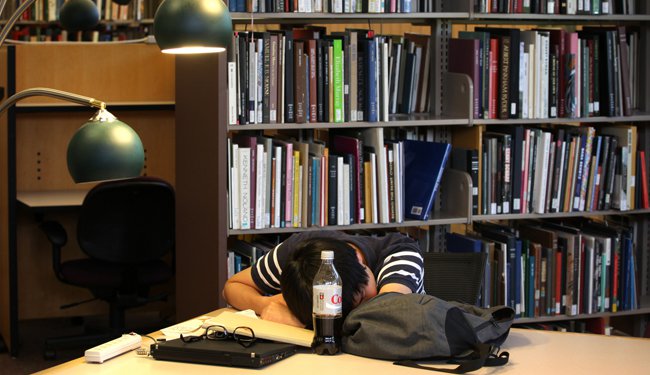 Reuters
Another month, another record number of young people living at home long after their teenage years are over.
This time, it's the Wall Street Journal reporting that, despite the improved economy pulling unemployment down for the last three years, the share of young adults living with their parents is still rising. Still! More than a third of Americans between 18 and 31 are currently living with their parents, according to the Current Population Survey.
Seriously. What's going on here, if it's not just the economy?
We can begin to find the answers in the new mammoth Pew Research Report, released just this month, which found a record 21.6 million "Millennials" living at home. The answer boils down to three variables, which I'll sum up as: economics, bachelor's degrees, and bachelors.
We have to start with economics. The share of young people living in the basement was basically unchanged for four decades before the recession. Then the recession hit, and millions of young people who would have otherwise had jobs didn't.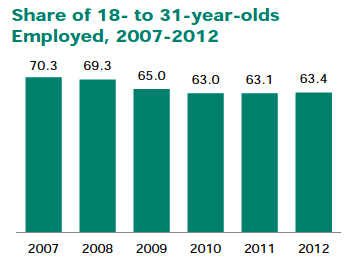 Last year, Millennials without a job were 55 percent more likely to be living with their folks than employed young people.
But when you look at the shift since 2007 in the graph below, something might seem funny to you. Sure, the recession figures are high, but pre-recession figures are high, too. One in two 18-24-year olds were living at home before the crash? And one in seven late-twentysomethings?