The Economic Cost of Hangovers
Excessive boozing costs the economy about $1.37 in lost productivity for each drink consumed.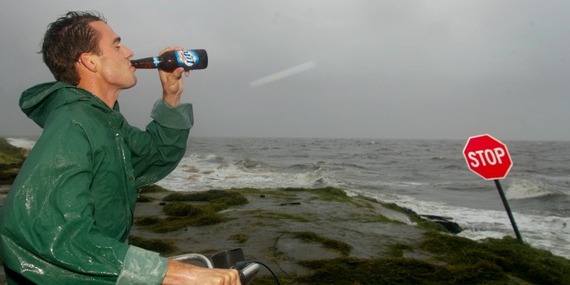 Reuters
The Fourth of July is beer's annual breakout party, with weekly sales often surpassing $1 billion around Independence Day. So when the Fifth of July falls on a weekday like this year, employers are advised to, well, manage their expectations.
Excessive drinking costs the economy more than $220 billion -- or about $1.90 per drink, according to the Center for Disease Control and Prevention, which studies the negative externalities of alcohol consumption each decade. Seventy-two percent of the costs came from lost workplace productivity, according to the 2006 survey, which suggests that the economic drag from hangovers is about $160 billion  (... also the total cost of natural catastrophes in 2012.)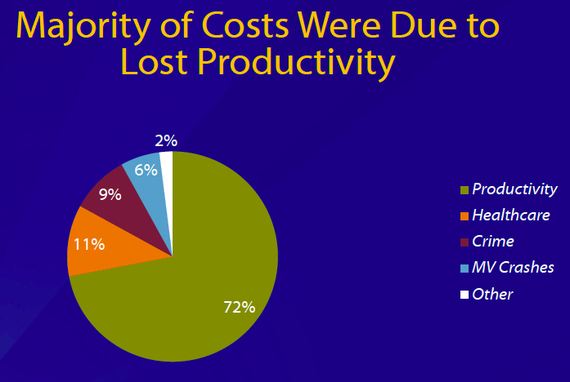 Or think of it this way. Americans have about 117 billion alcoholic drinks each year. Hangovers cost us about $1.37 for each drink in lost productivity.
That's the average. But not all drinkers are equally to blame. Just 15 percent of binge-drinking adults are responsible a whopping three-quarters of the costs of excessive alcohol consumption. From the survey:

Overall, researchers found that about $94.2 billion (42 percent) of the total economic costs of excessive alcohol consumption were borne by federal, state, and local governments while $92.9 billion (41.5 percent) was borne by excessive drinkers and their family members. Government agencies paid most of the health care expenses due to excessive alcohol use (61 percent), while drinkers and their families bore most of the cost of lost productivity (55 percent), primarily in the form of lower household income. 
If you find yourself struggling at your desk this morning and forced to justify your sluggishness to a boss, file this study under: Doesn't Excuse My Behavior, But Might Explain It With Federally-Backed Numbers.