The Case for Shale Gas in 5 Charts
The "father of fracking" just died. How will his legacy, shale gas, shift the economy?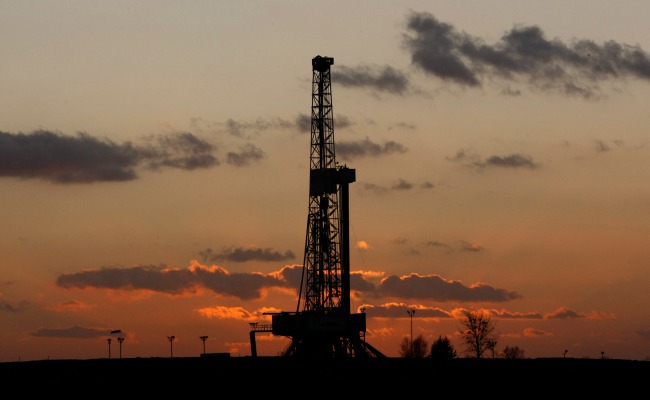 Kacper Pempel/Reuters
The "father of fracking," George Mitchell, died Friday. What kind of legacy is he leaving behind? Critics insist that his technology for extracting shale gas will cause long-term damage to both the planet and the economy. The New York Times's "Drilling Down" series, published over the past two years, included leaked documents from skeptical industry insiders who called shale gas a "Ponzi scheme" and an Enron disaster in the making.
But shale gas cheerleaders remain adamant, insisting that the new energy source will generate jobs and increase energy independence. At a recent Atlantic working summit on poverty and the economy, the business leaders in the room made the same argument again and again: Shale gas is going to transform the U.S. economy over the next half-century.
So far, the U.S. government seems to be siding with the believers rather than the doubters. President Obama has praised the technology's "enormous potential," citing broad support from both Republicans and Democrats. In order to better understand this enthusiasm, here are a few charts from the U.S. Energy Information Administration that project how shale gas and its sisters may affect the economy over the next three decades.
1. Natural gas production is about to take off. As the graph below shows, natural gas is already on the rise, but it's expected to grow exponentially over the next quarter century.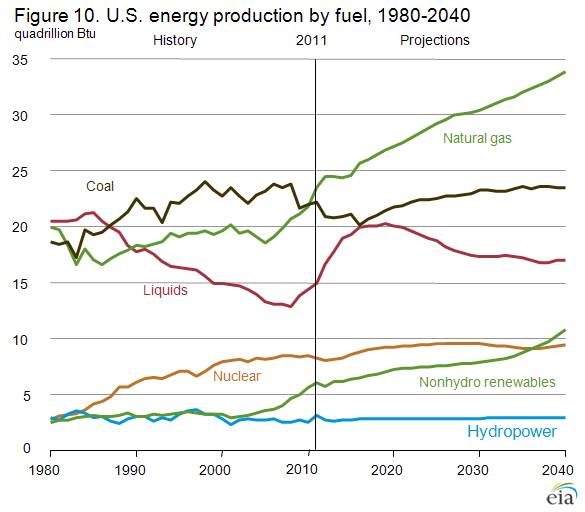 2. By far, shale gas will be the biggest driver of the growth in natural gas production. This graph shows the expected increase in shale gas production as compared to other forms of natural gas.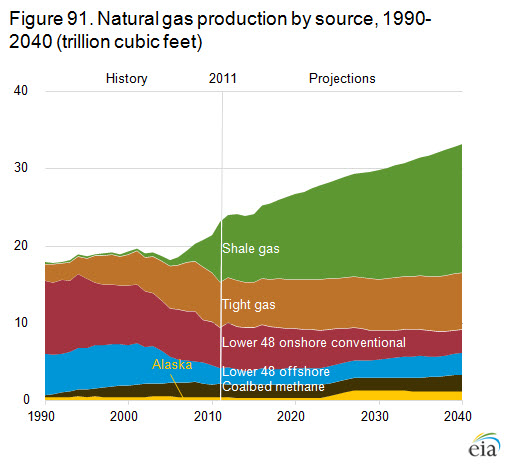 3. Industries are going to use more energy -- mostly, more natural gas. According to this analysis, the increase will mostly happen in the manufacturing sector.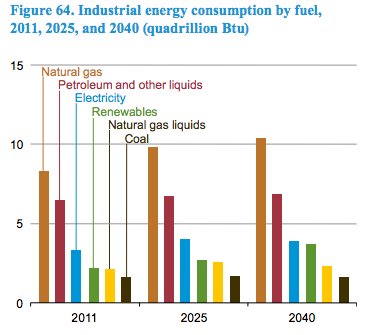 4. When more industries use natural gas worldwide, the United States wins. The country will sell more natural gas to other countries than it consumes, becoming a net exporter of the energy source around 2020.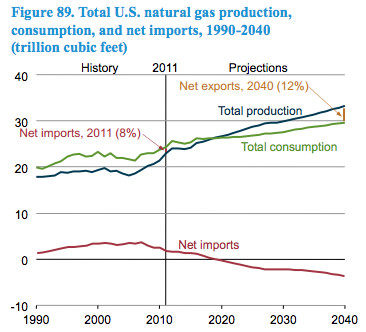 5. But, it's possible that the tables will turn eventually -- China, Argentina, and Algeria have larger shale gas deposits than the U.S. This chart projects the 10 countries with the greatest "technically recoverable" deposits of shale gas. (That means the technology currently used for extraction is capable of getting it out of the ground.) However, as the researchers in charge of the study noted, this is very different from the "economically recoverable" amounts of shale gas -- in other words, some of these deposits may be too expensive to extract at current market prices. The affordability factor is much more difficult to project, because global prices depend heavily on unforeseen geopolitical changes.