This was Treasury Secretary Jack Lew's awesome signature in January.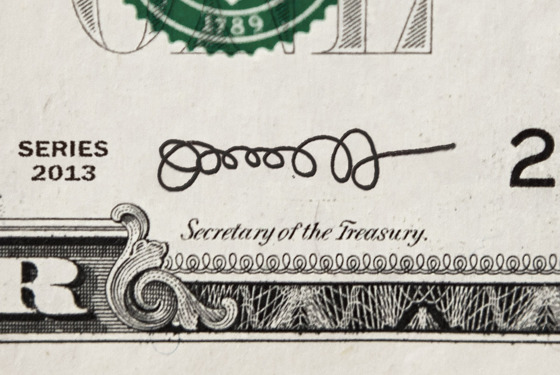 This is Lew's depressingly ordinary (and still illegible) signature in June.

Obama's second term continues to disappoint in new and surprising ways.

We want to hear what you think about this article. Submit a letter to the editor or write to letters@theatlantic.com.
Derek Thompson
is a staff writer at
The Atlantic,
where he writes about economics, technology, and the media. He is the author of
Hit Makers
and the host of the podcast
Crazy/Genius
.