The first rule of prices is that nobody knows anything. That makes us exquisitely sensitive to little tricks and biases. Research suggests that getting something extra "for free" tends feels better than getting the same thing for less. Expensive items are placed strategically near the front of a store to make other high prices seem like a bargain.
Merchants use prices to manipulate us. That's frustrating, but inevitable. More worrisome is research that finds merchants charging different prices to different people based entirely on their race and gender.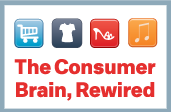 Exploring the psychology of the digital marketplace
Read more
A study by economists Meghan R. Busse, Ayelet Israeli, and Florian Zettelmeyer looked at car repair shops and found that women tend to be quoted consistently higher prices than men when the callers didn't mention a price. The most reasonable explanation, as Nanette Fondas explained on TheAtlantic.com, was that repair shops believe women are less informed about prices than men. So they're gullible.
But get this. When women and men suggested a price -- any price, fair or too high -- both genders got the same offer. Just saying a number closed the price gap. Once the mechanic had data telling him exactly how well-informed his potential clients were, gender was no longer "a useful basis." In fact, repair shops were more likely to offer a price concession if asked by a woman.