Reuters
This week, Amazon announced plans to bring online grocery shopping to Los Angeles with a new service called Amazon Prime Fresh. For $79, Amazon Prime already gives customers two-day shipping and access to thousands of streaming movies and TV shows. But for a $299 annual fee, Prime Fresh members can order fresh food from their couch from Amazon and expect to pick up groceries at the door in a matter of hours.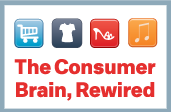 Exploring the psychology of the digital marketplace
Read more
Amazon CEO Jeff Bezos has already trained Wall Street to expect that little he does will turn a profit for years, so don't expect Prime Fresh to make much money. At least for now. This move continues Amazon's assault on retail, where even giants like WalMart and Costco have announced that online grocery delivery is a nearly impossible business. Amazon's message is: Impossible for you, maybe...
A $300 subscription to Amazon Prime Fresh doesn't just buy access; it also binds shoppers to Amazon as their overwhelming source of all Internet shopping. "It will help to make Amazon the starting point for online purchases -- more than it already was -- and give consumers even less of a reason to shop anywhere else," Morningstar equity analyst R.J. Hottovy said. Being the starting point for online purchases is everything: Google's biggest source of online advertising comes from searches with a shopping intent. Why look anywhere else when only Amazon will get it to you today?